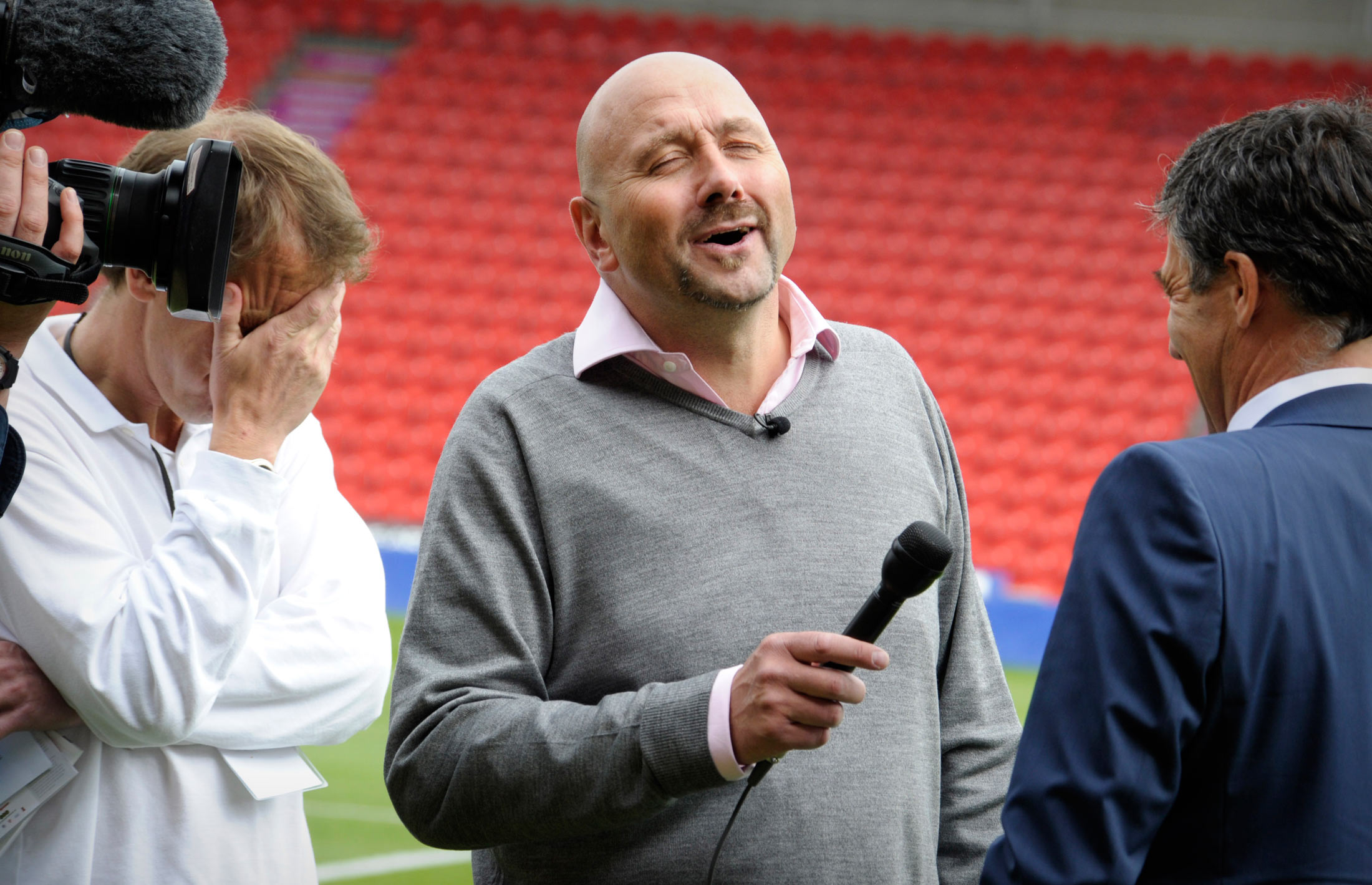 Something funny! Mark Clemmit chats to Dean Saunders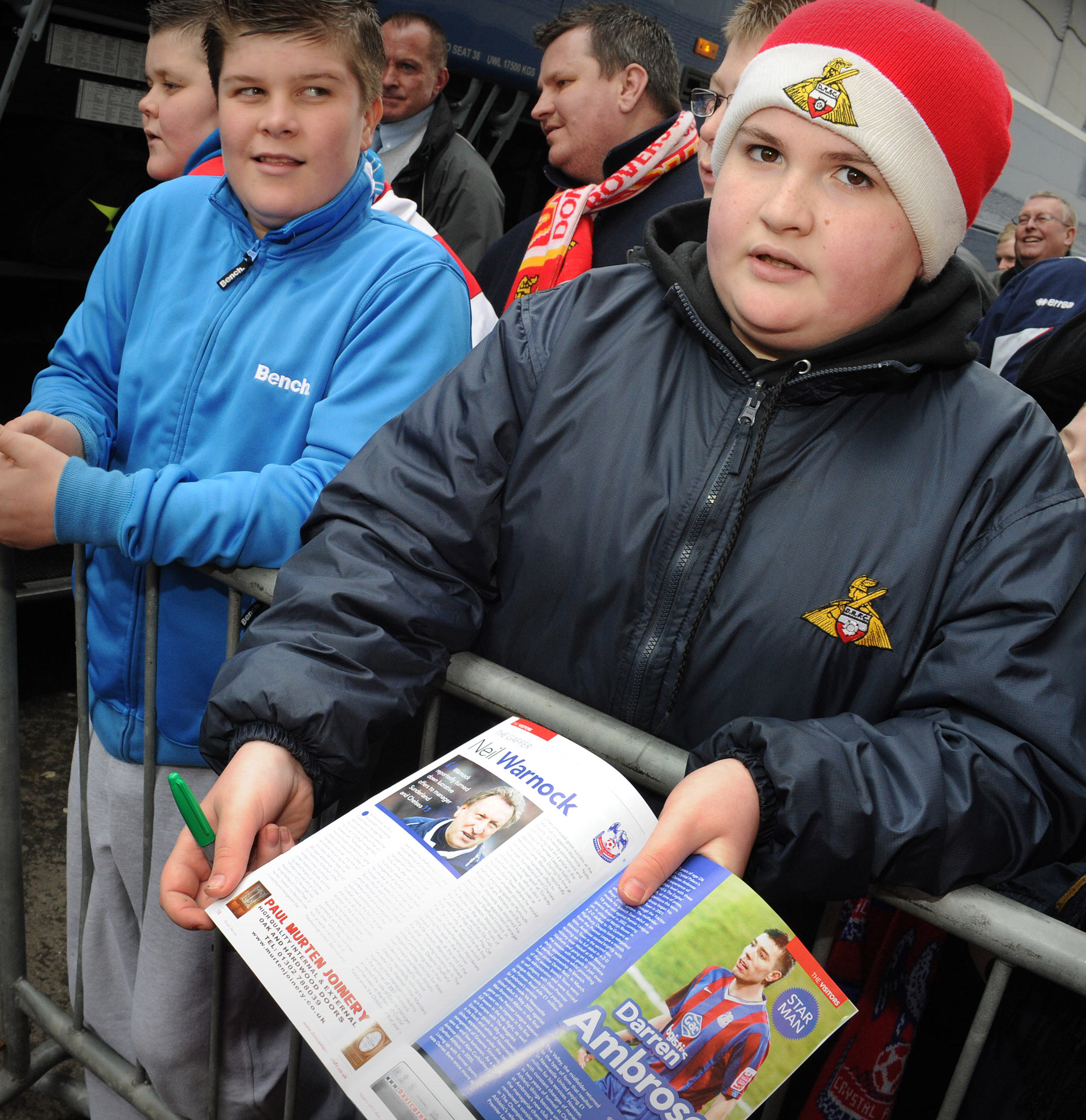 A kid who likes his football!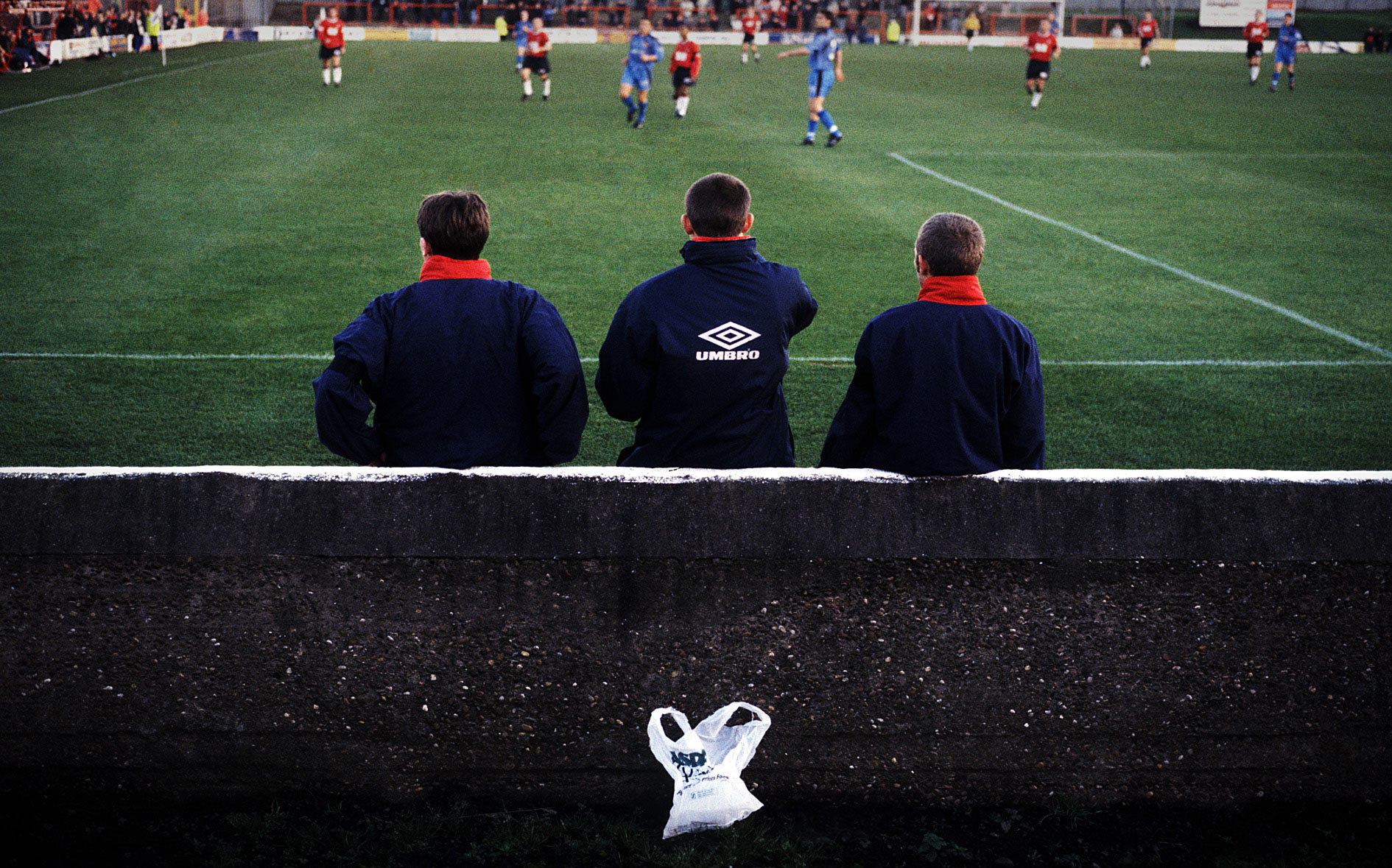 Goodies for half-time in an Asda bag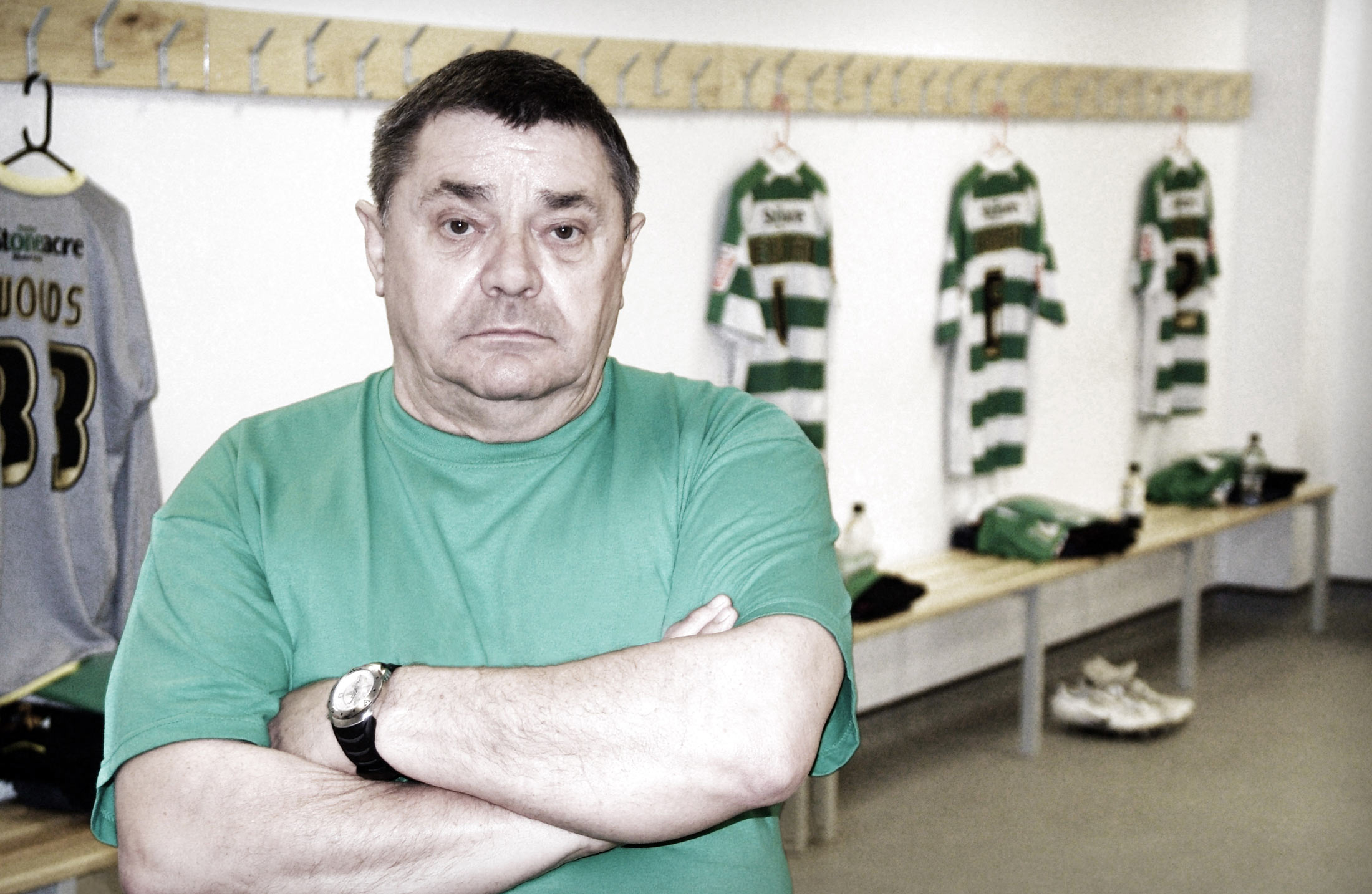 Dave Richards - former kitman at Doncaster Rovers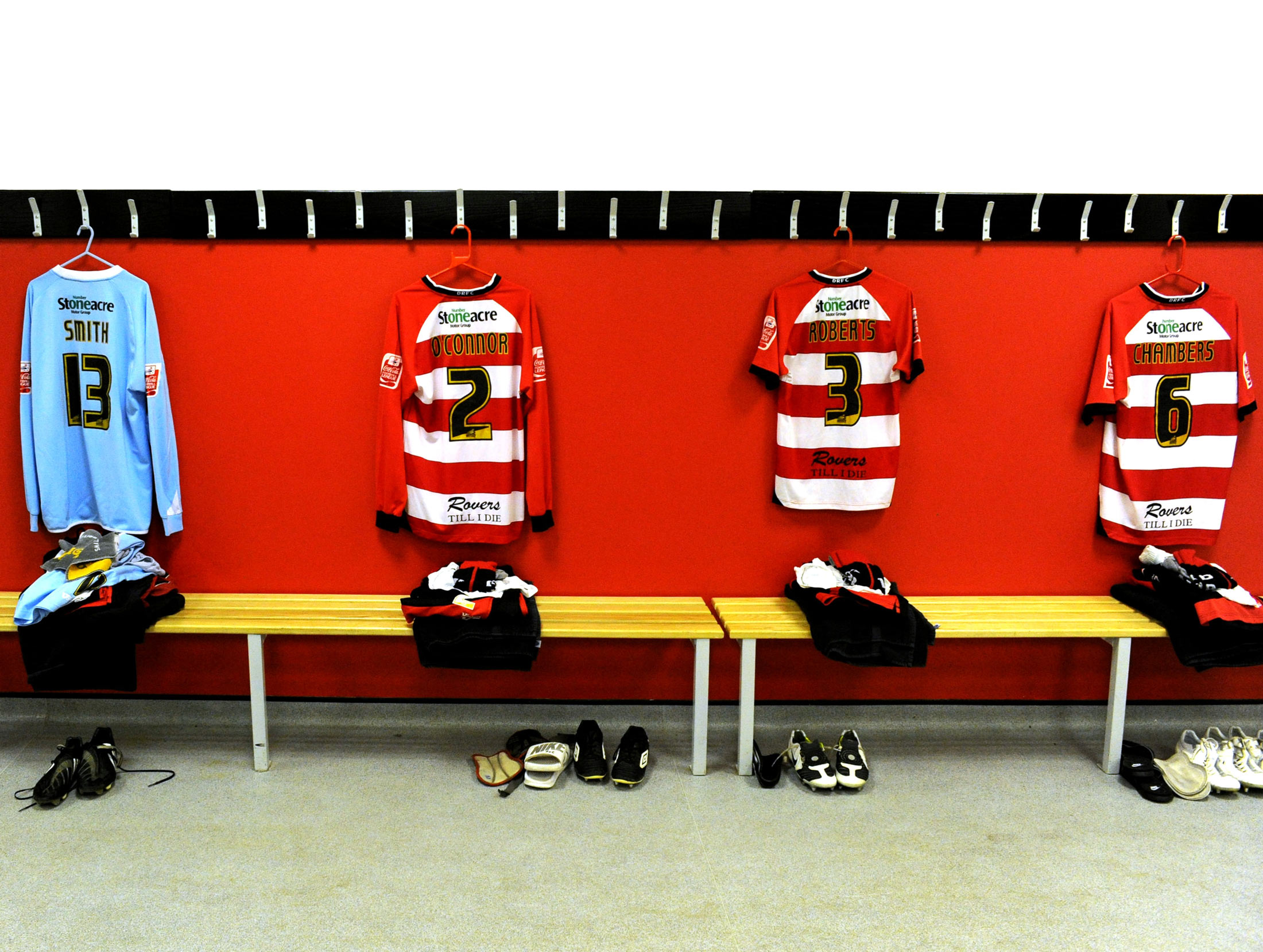 Donny Rovers Dressing Room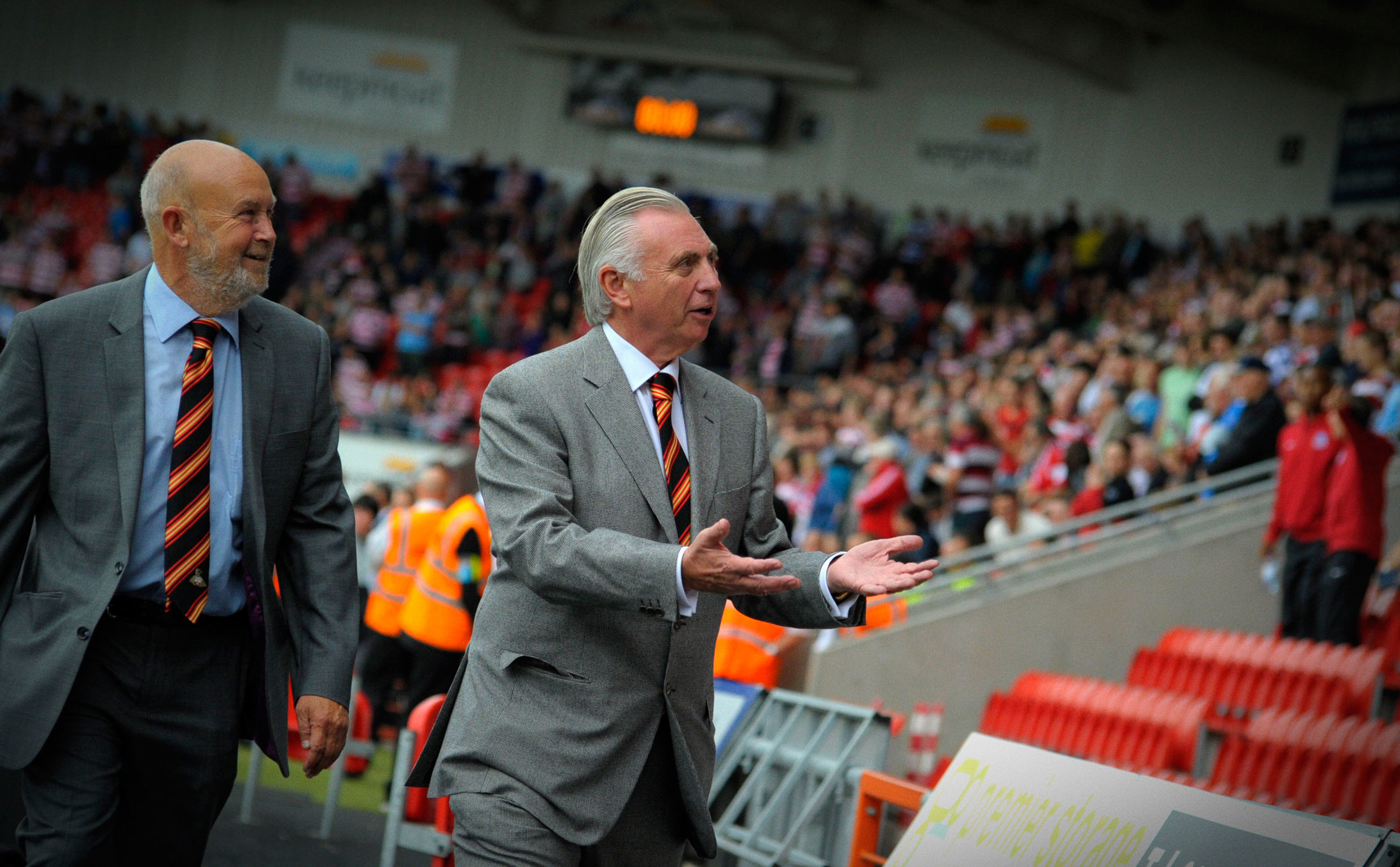 John Ryan, former Chairman of Doncaster Rovers, tries to lift the crowd.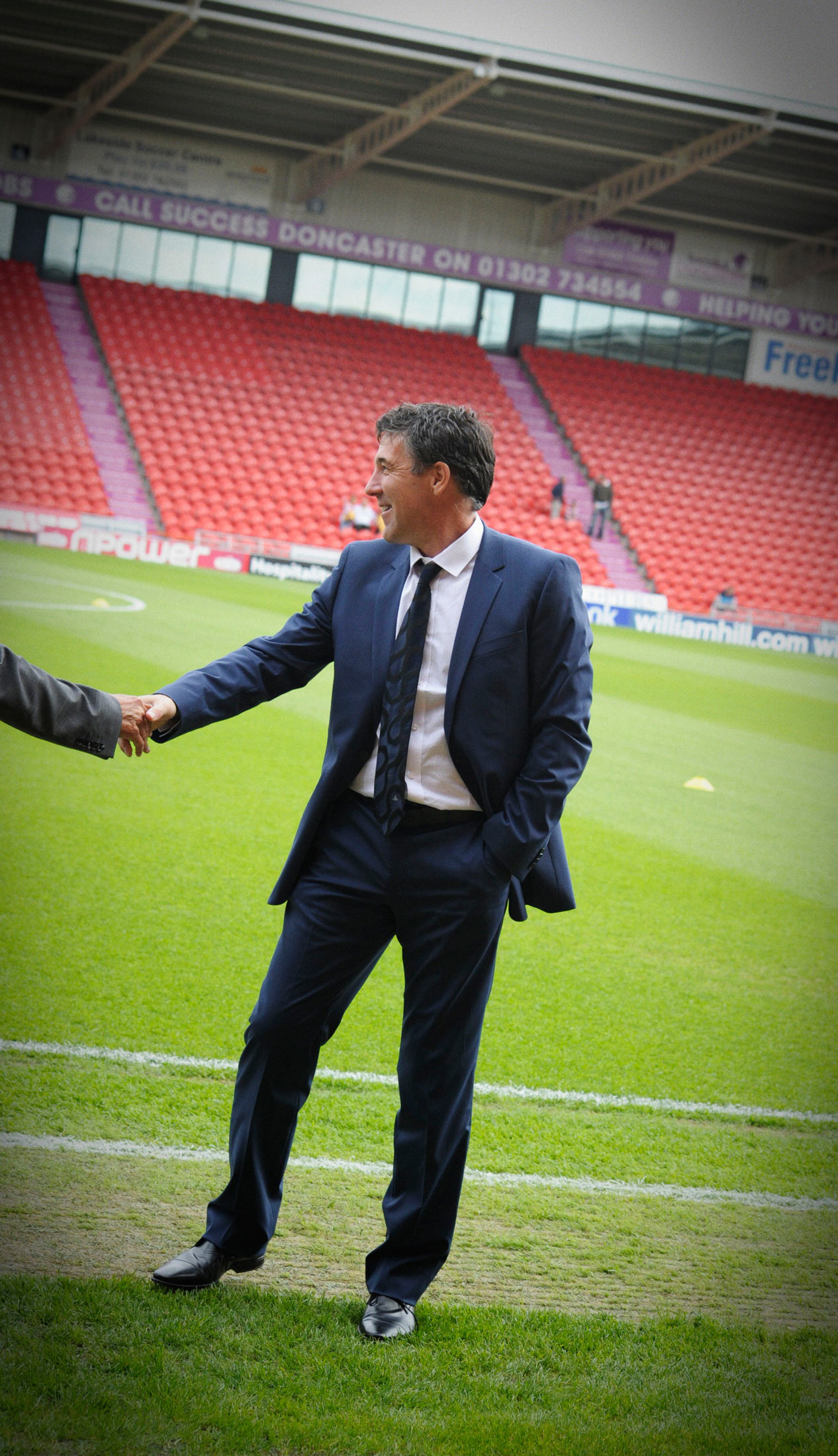 Shakin' Dean Saunders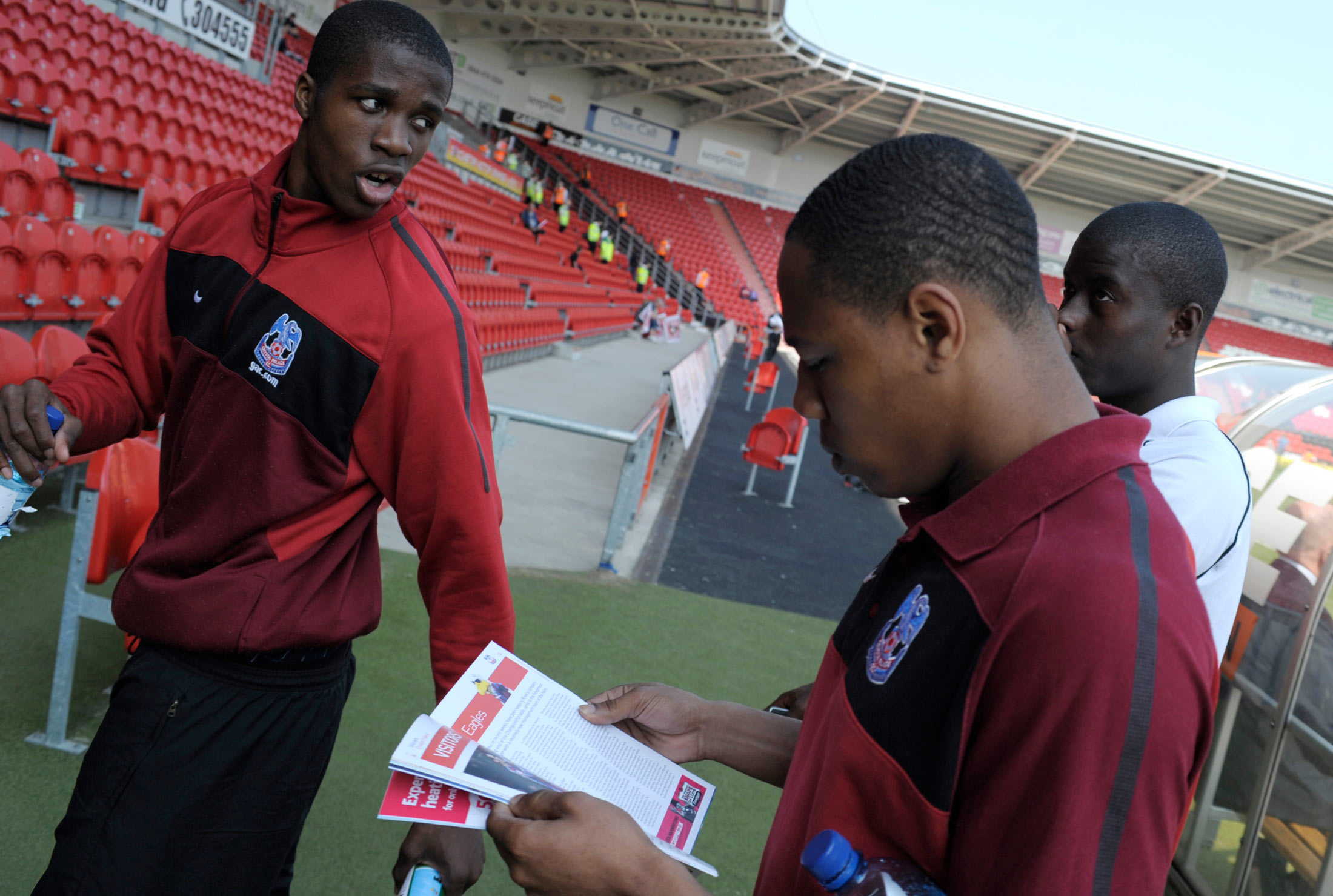 Wilfried Zaha, Nathanial Clyne, and Kieron Cadogan. All seemed equally talented... Zaha and Clyne have played for England and play regularly in the English Premiership. Cadogan now plays in the Swedish second division. The vagaries of 'making it' in football.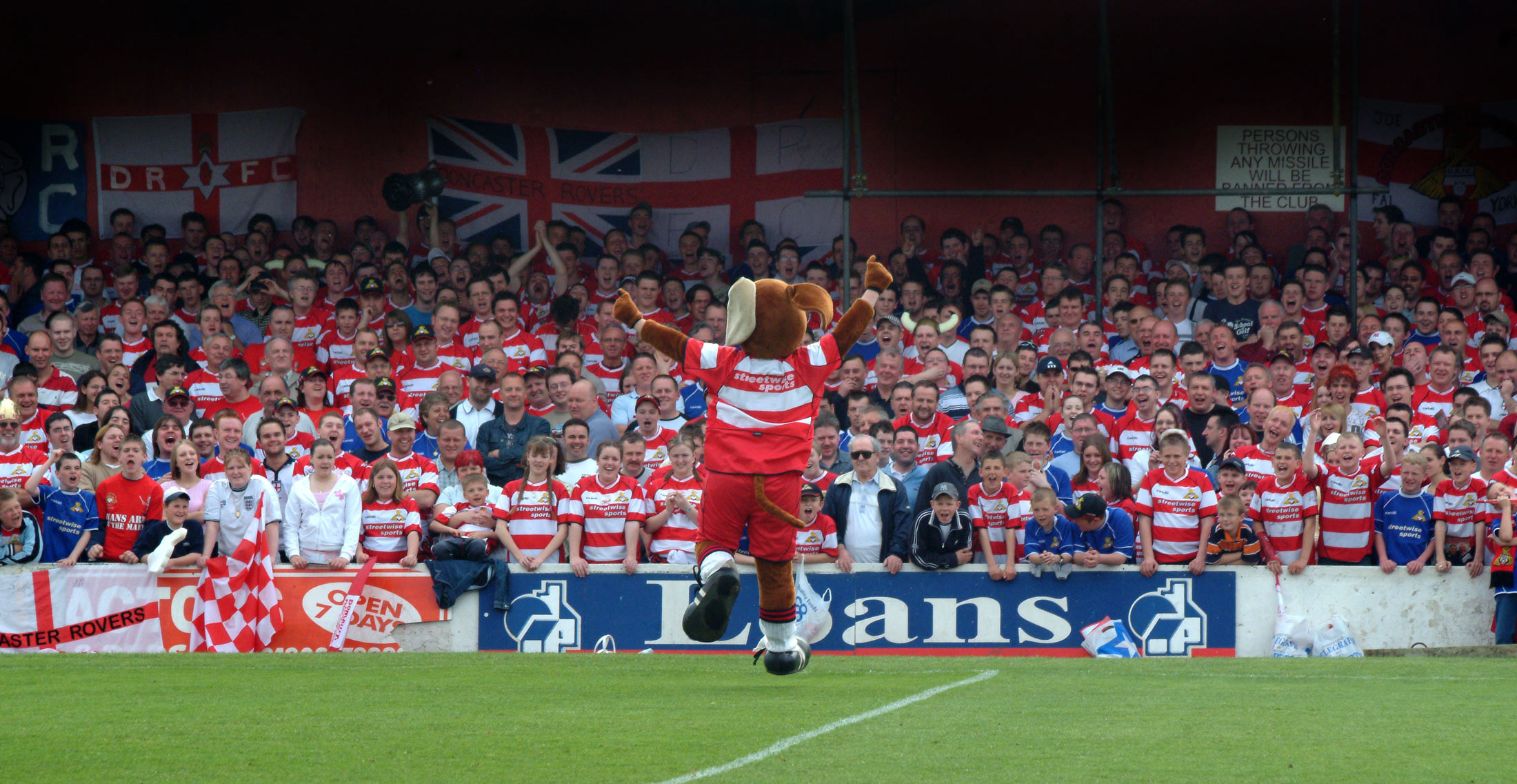 Donny Dog!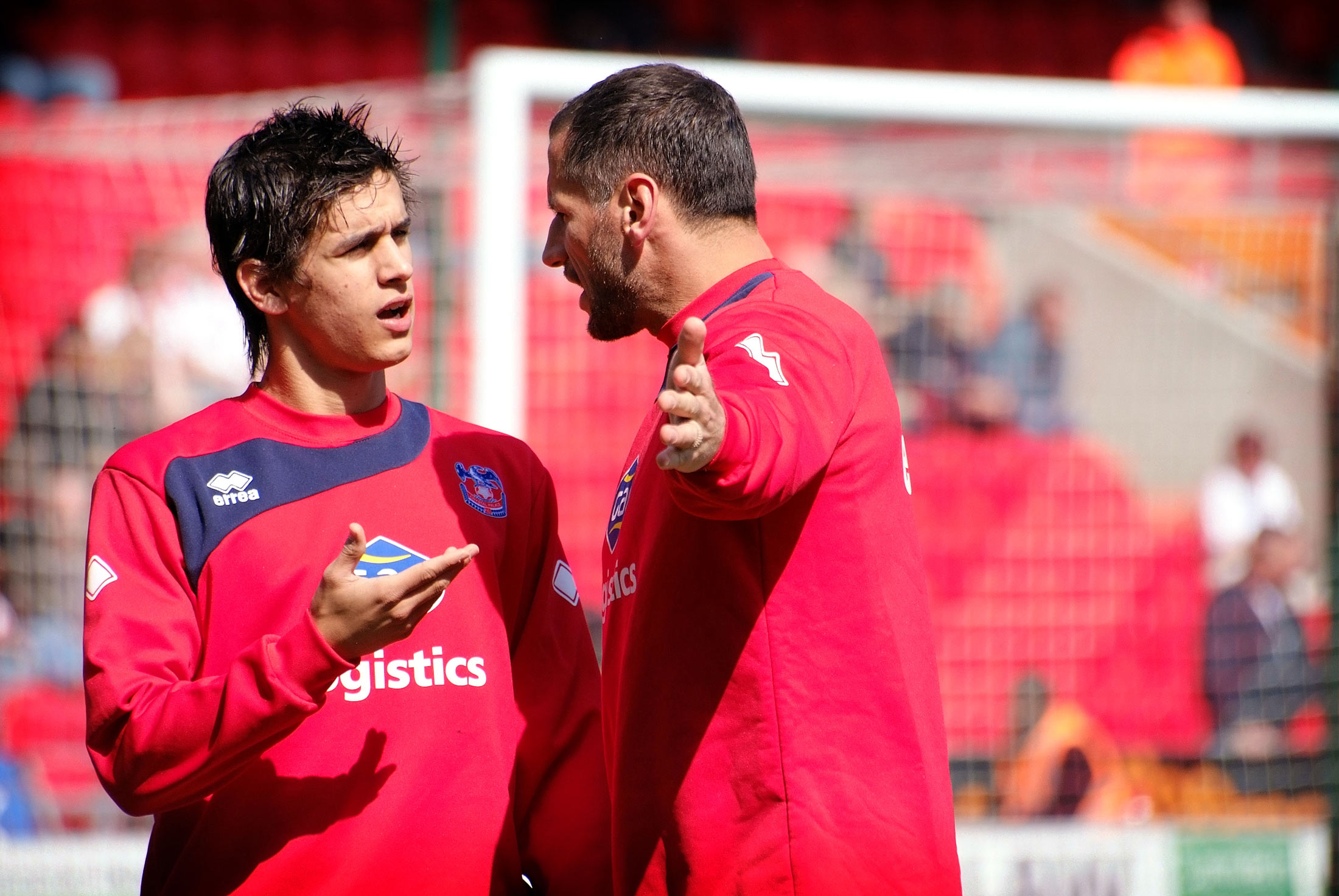 Palace players Rui Fonte and Shefki Kuqi in heated discussion and they hadn't even started playing yet!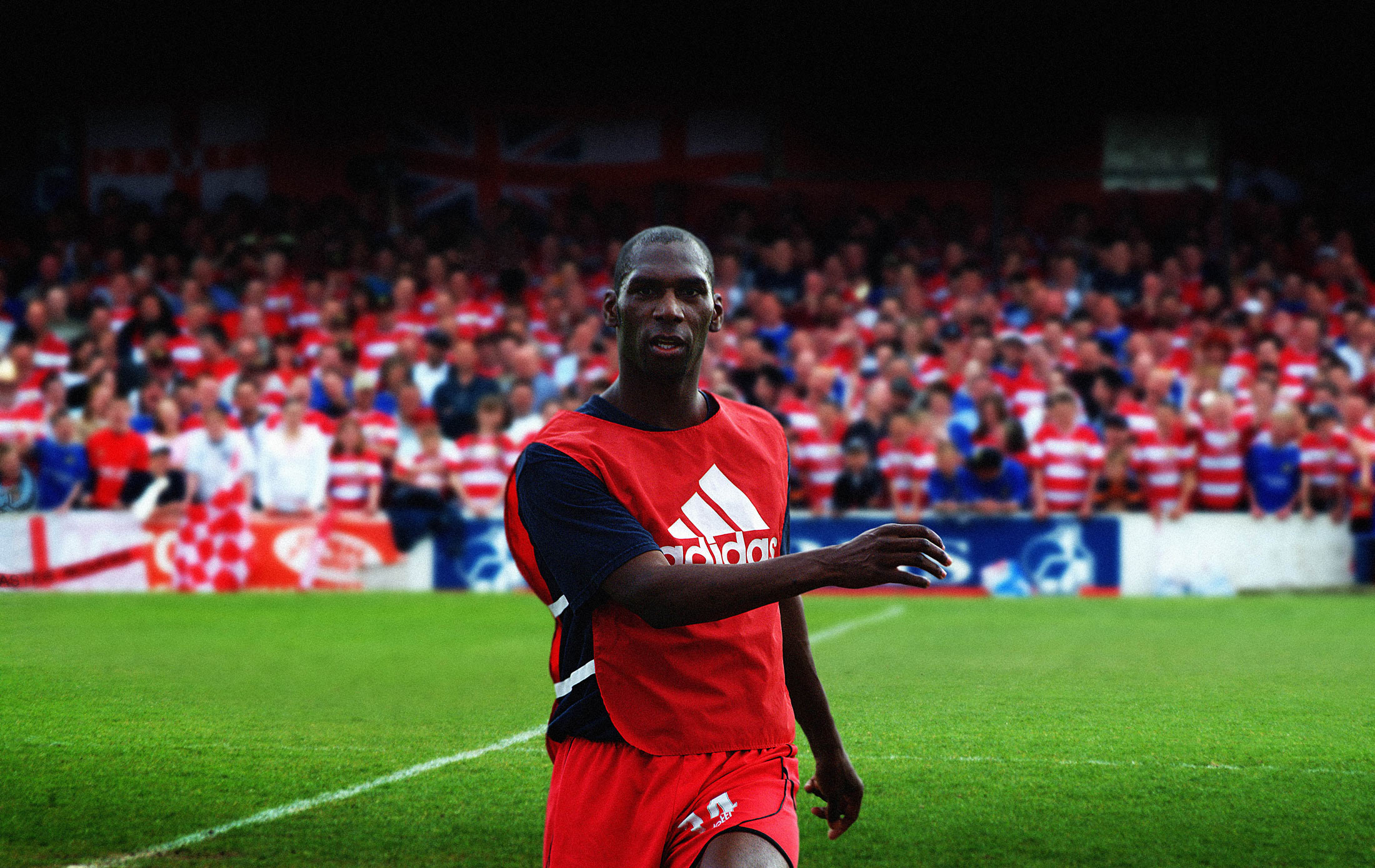 Leo Fortune-West warms up for Doncaster Rovers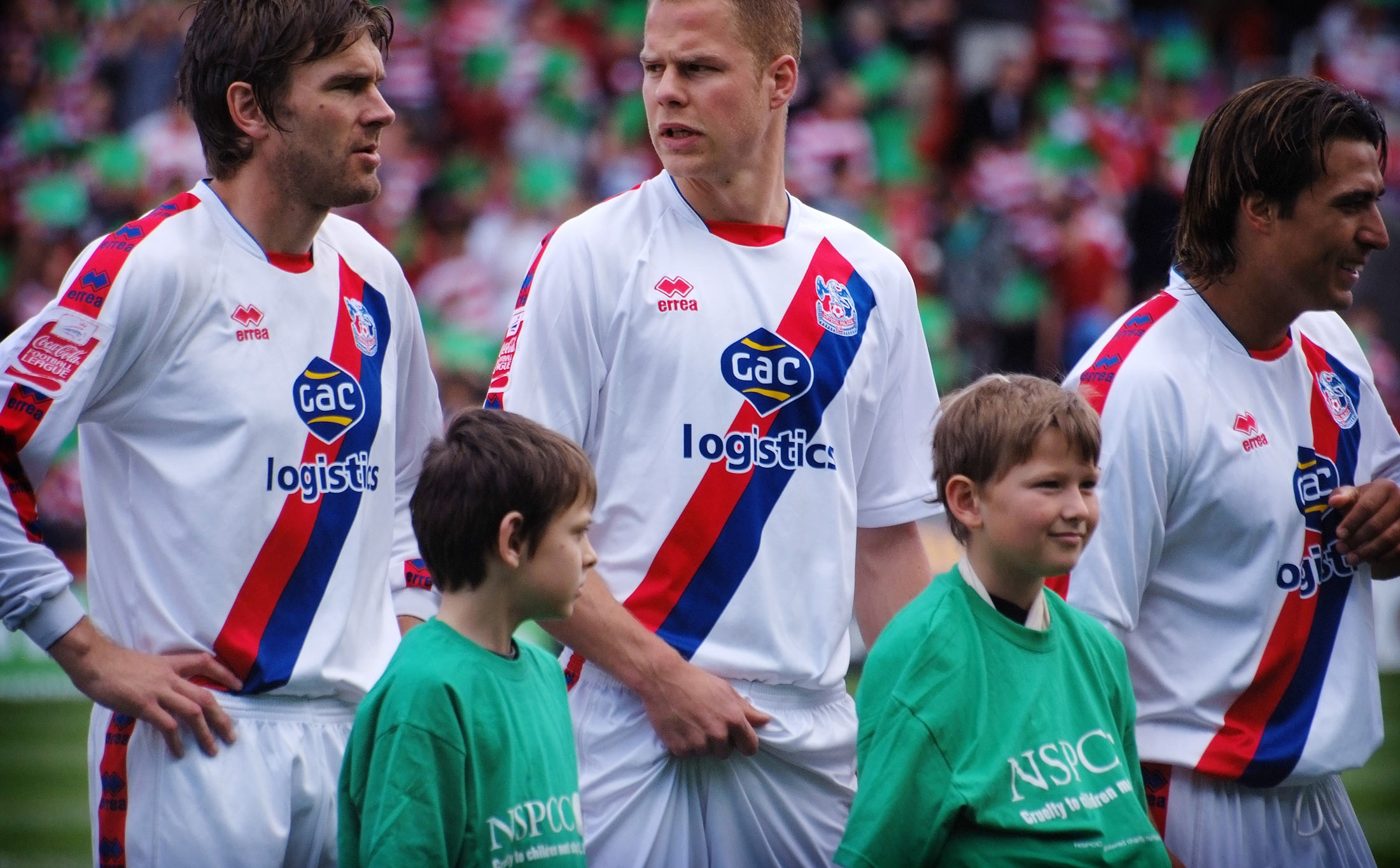 Johannes Ertle on the ball!
Palace with ants in their pants!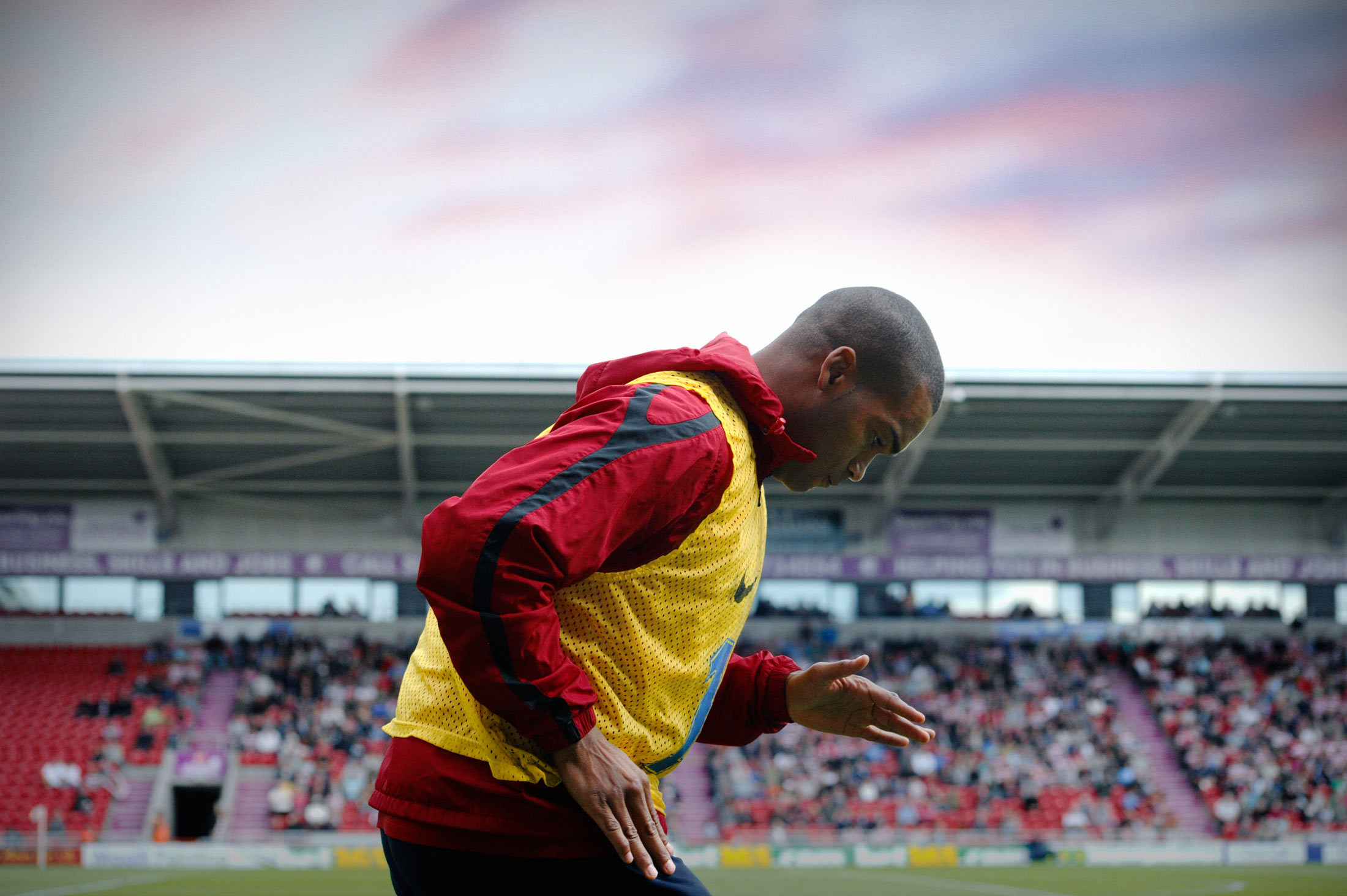 Easter Parade - Jermaine Easter, Bristol Rovers striker, warming up.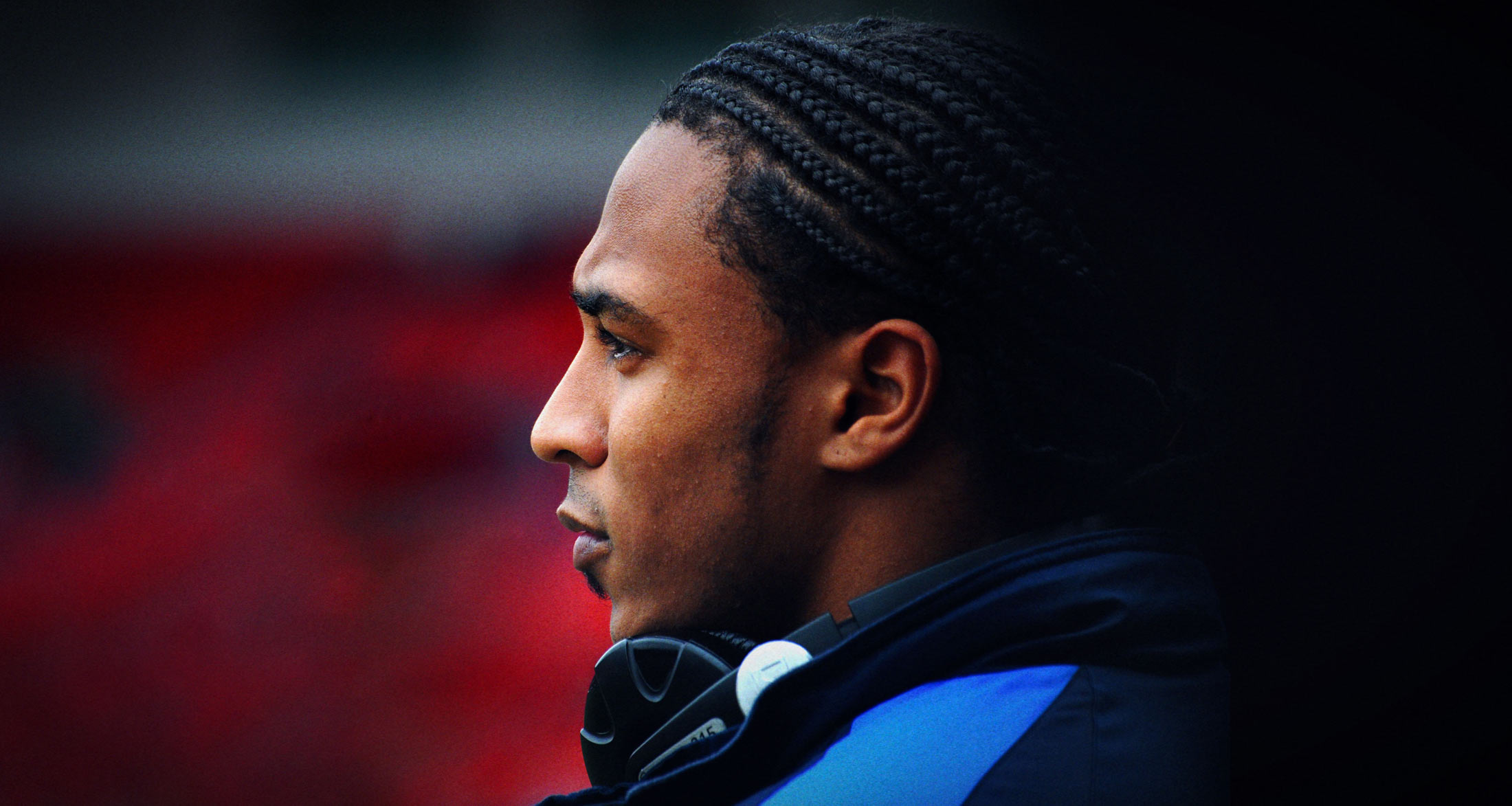 Neil Danns - Bolton Wanderers midfielder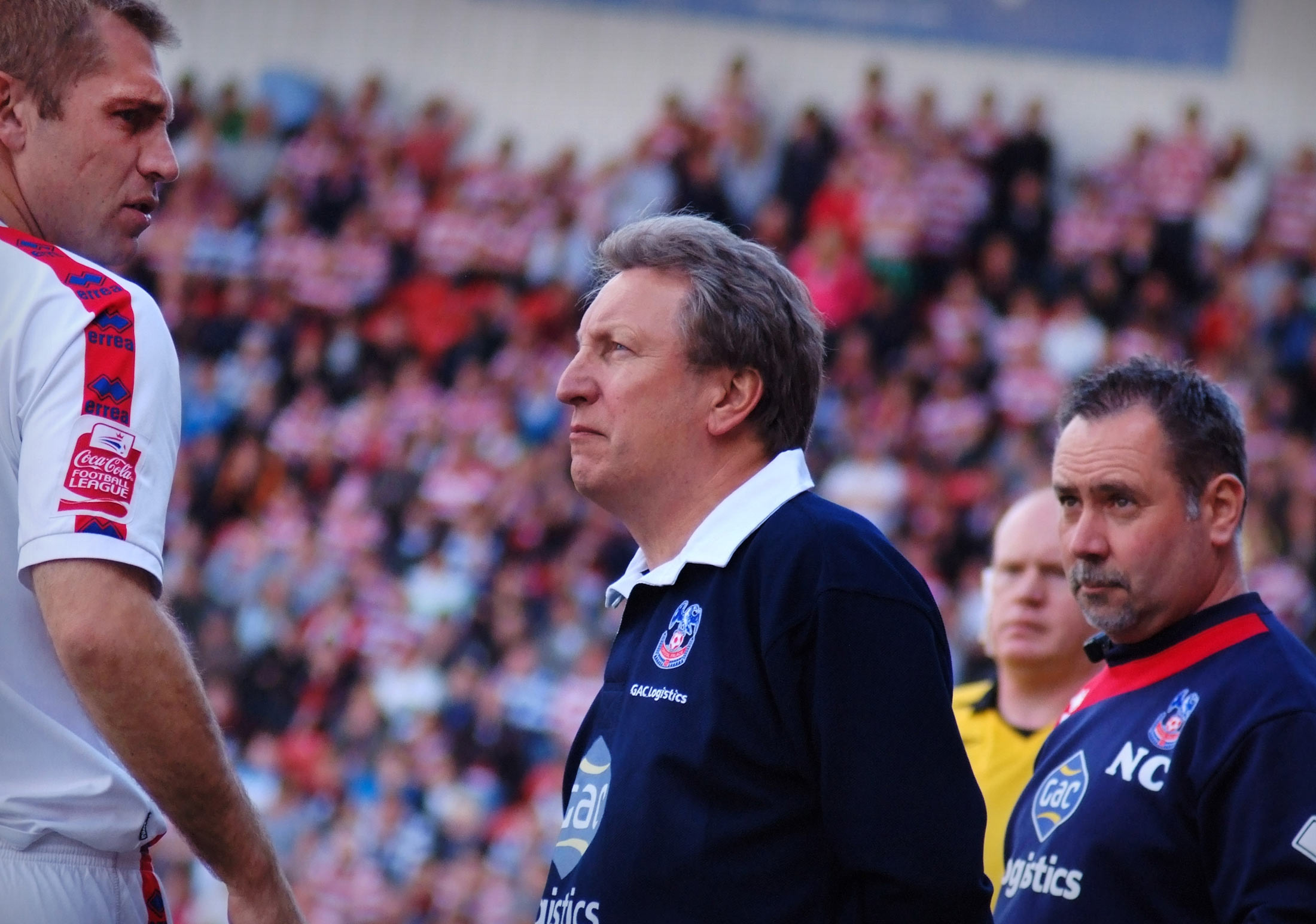 It's not often Neil Warnock looks up to someone!
An anxious Neil Warnock and Keith Curle!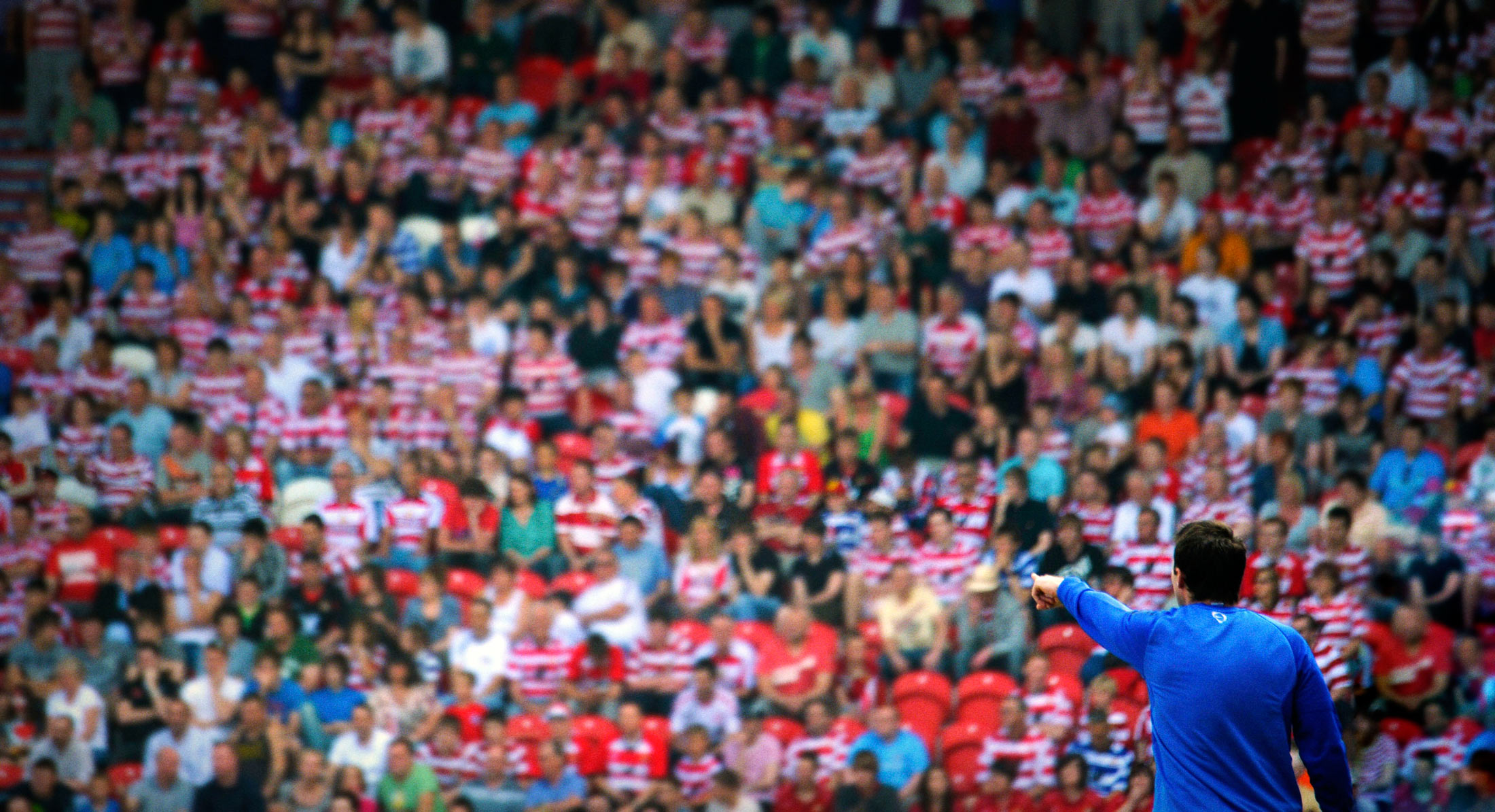 Put it somewhere over there!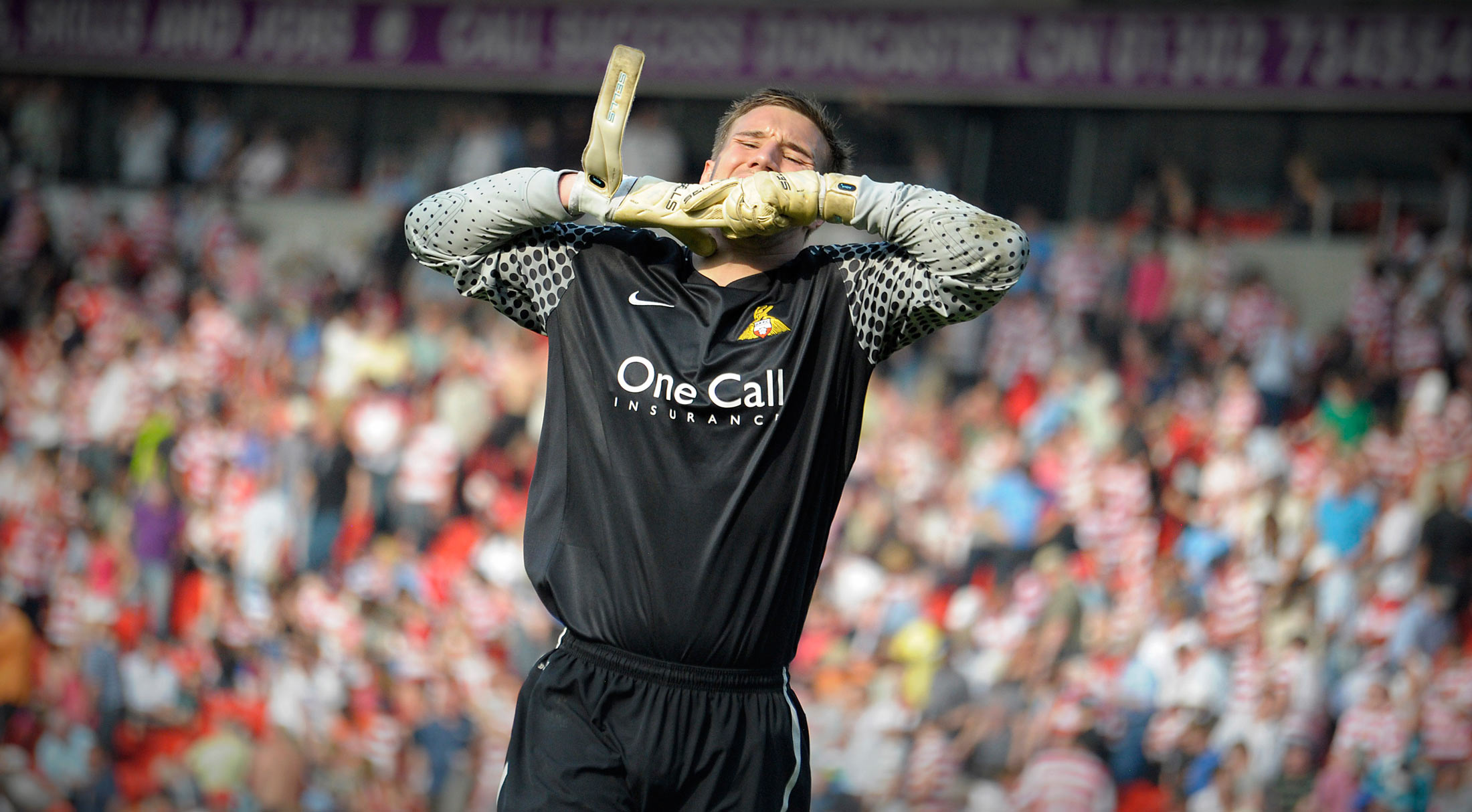 The keeper who can't get the gloves off!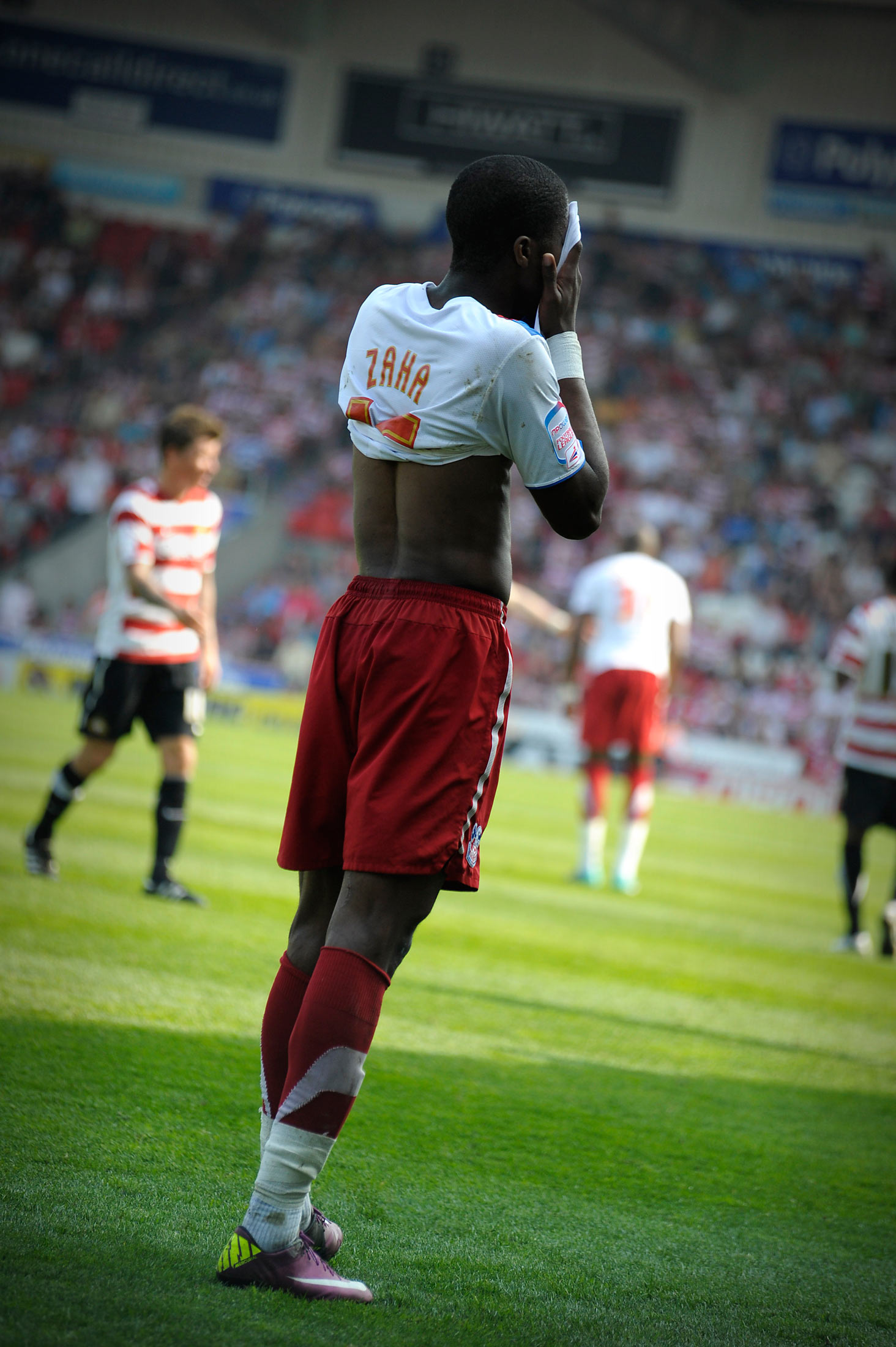 Zaha can't stand to look!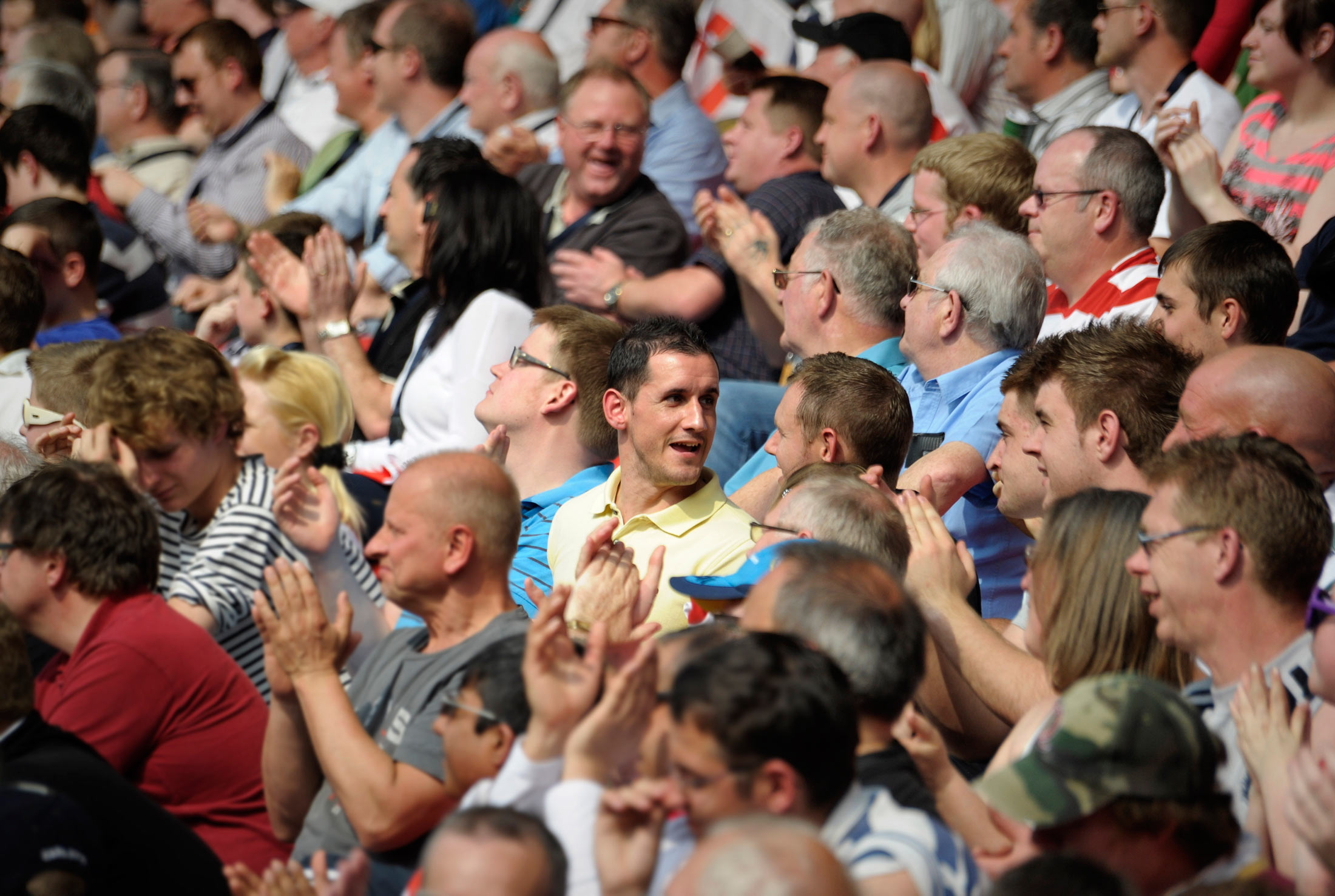 A face in the crowd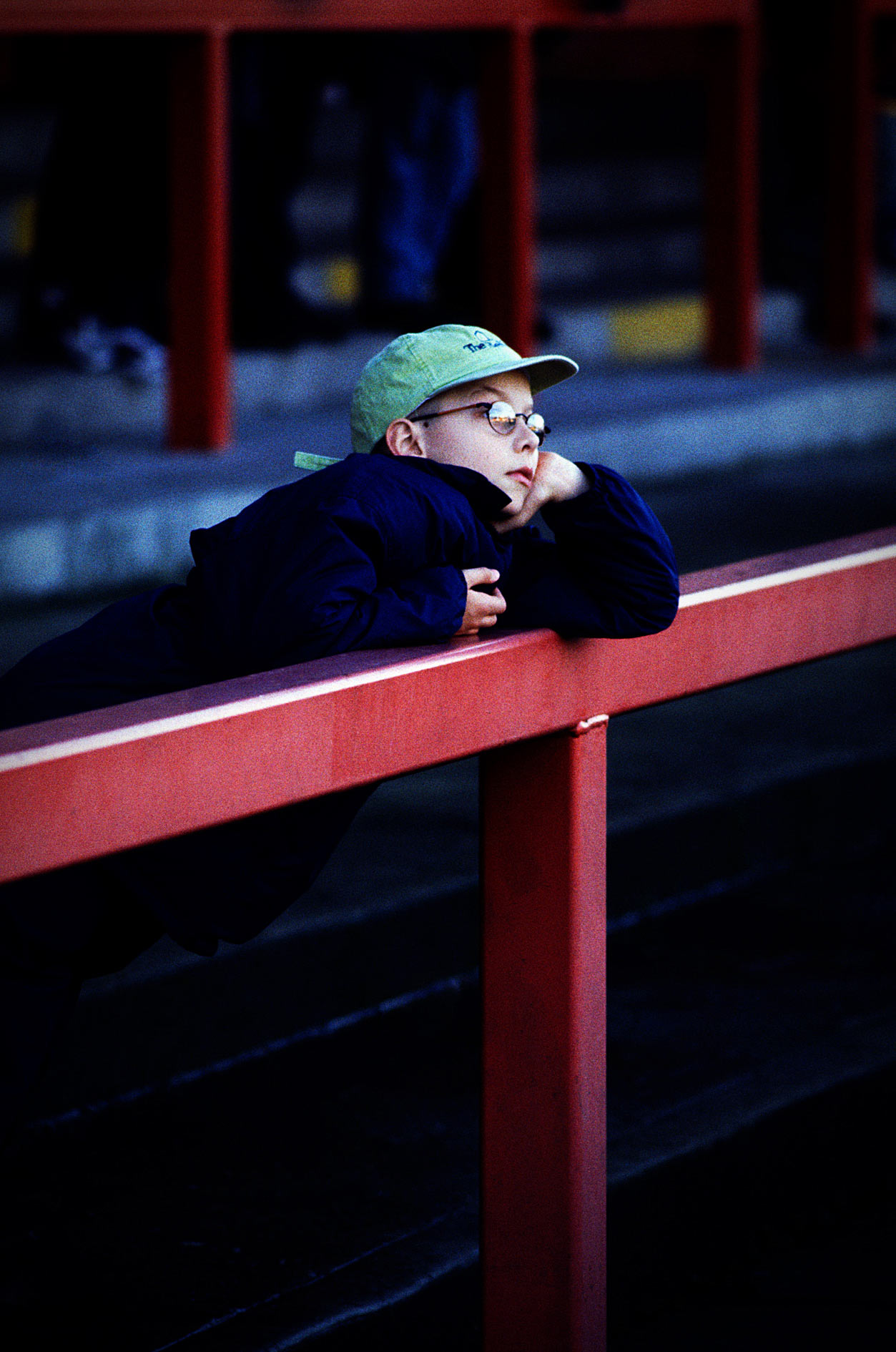 A face in the crowd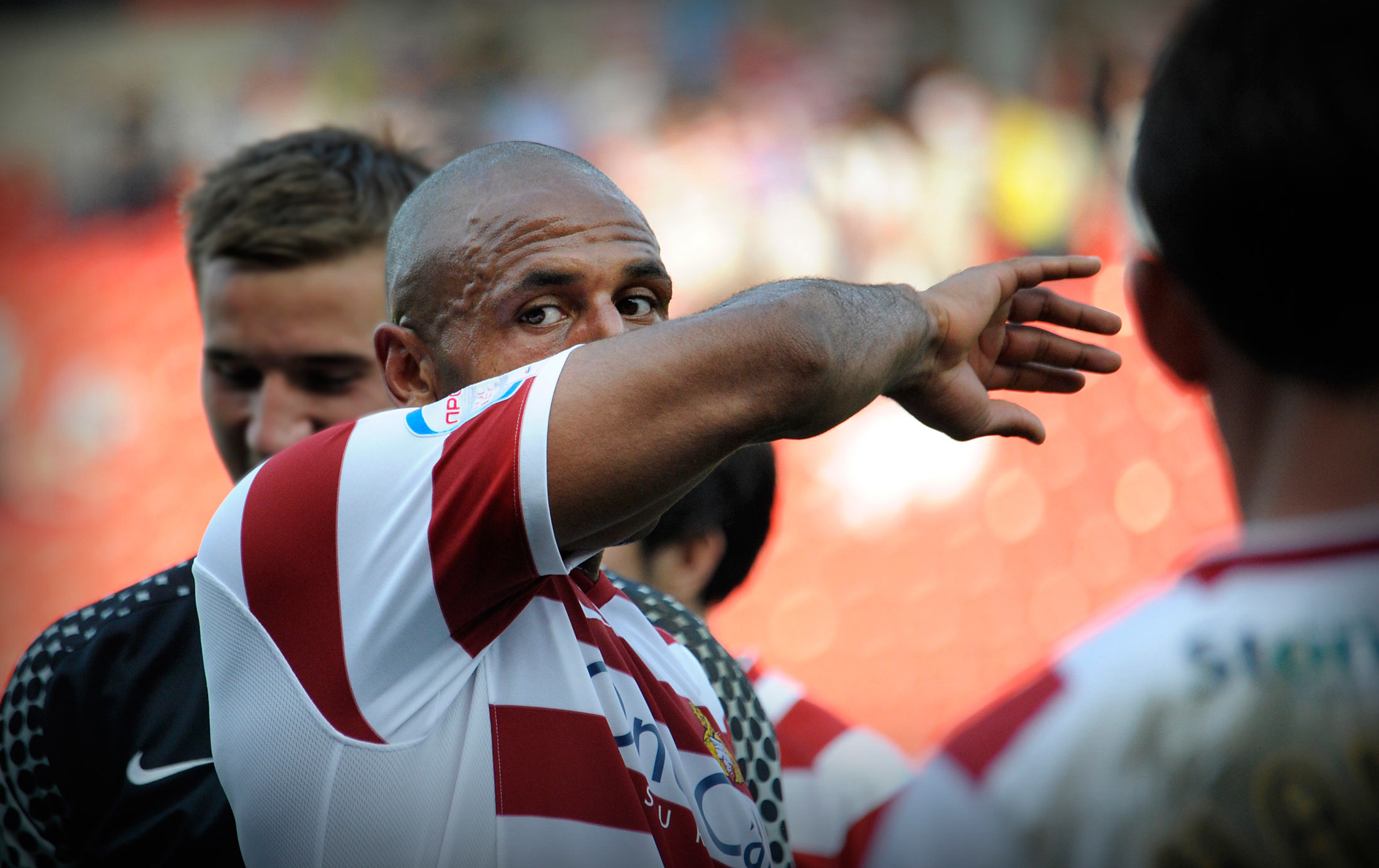 Hefty, nose wipe!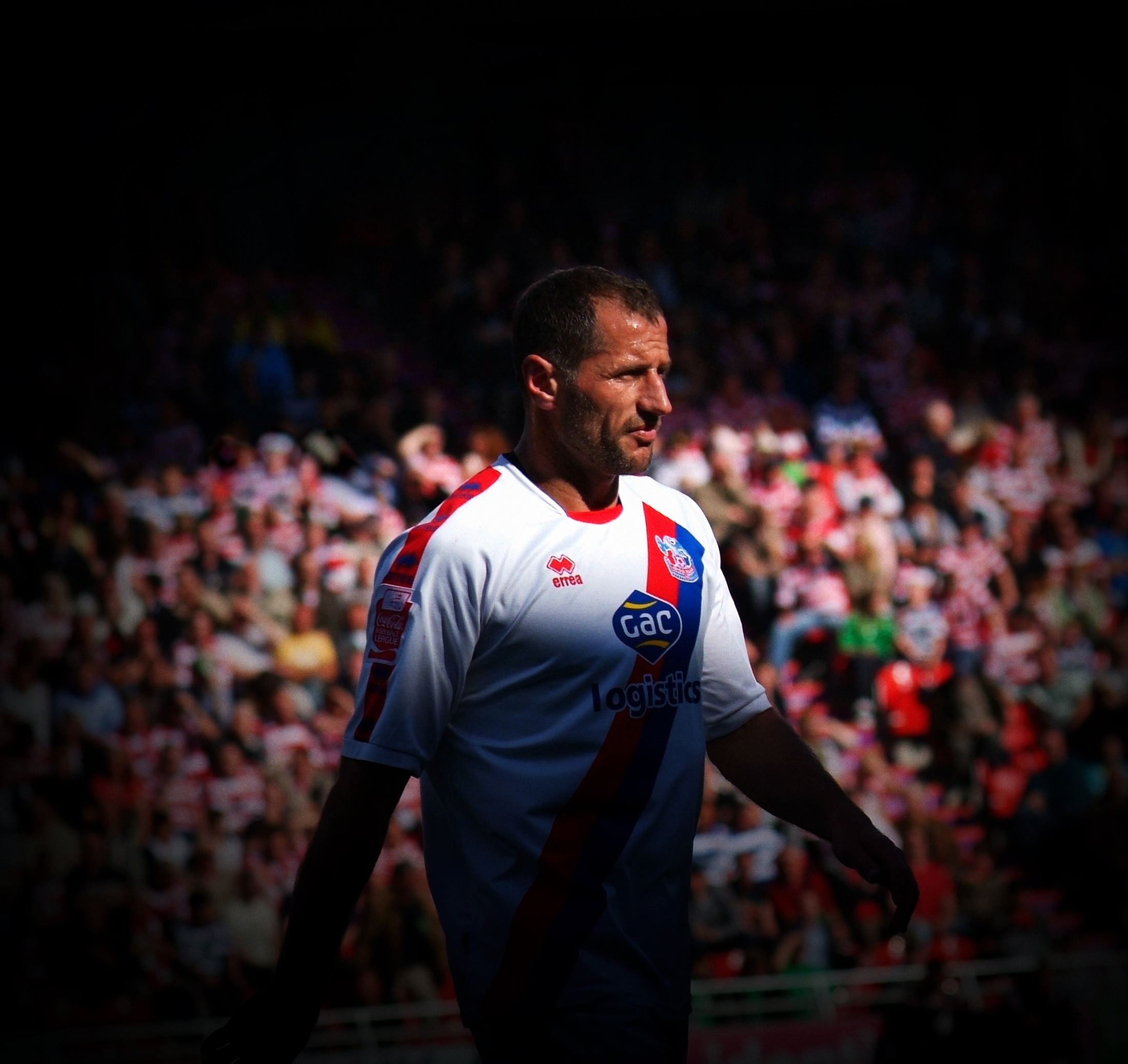 Shefki Kuqi... Yea, though I walk through the valley of the shadow of death, I will fear no evil!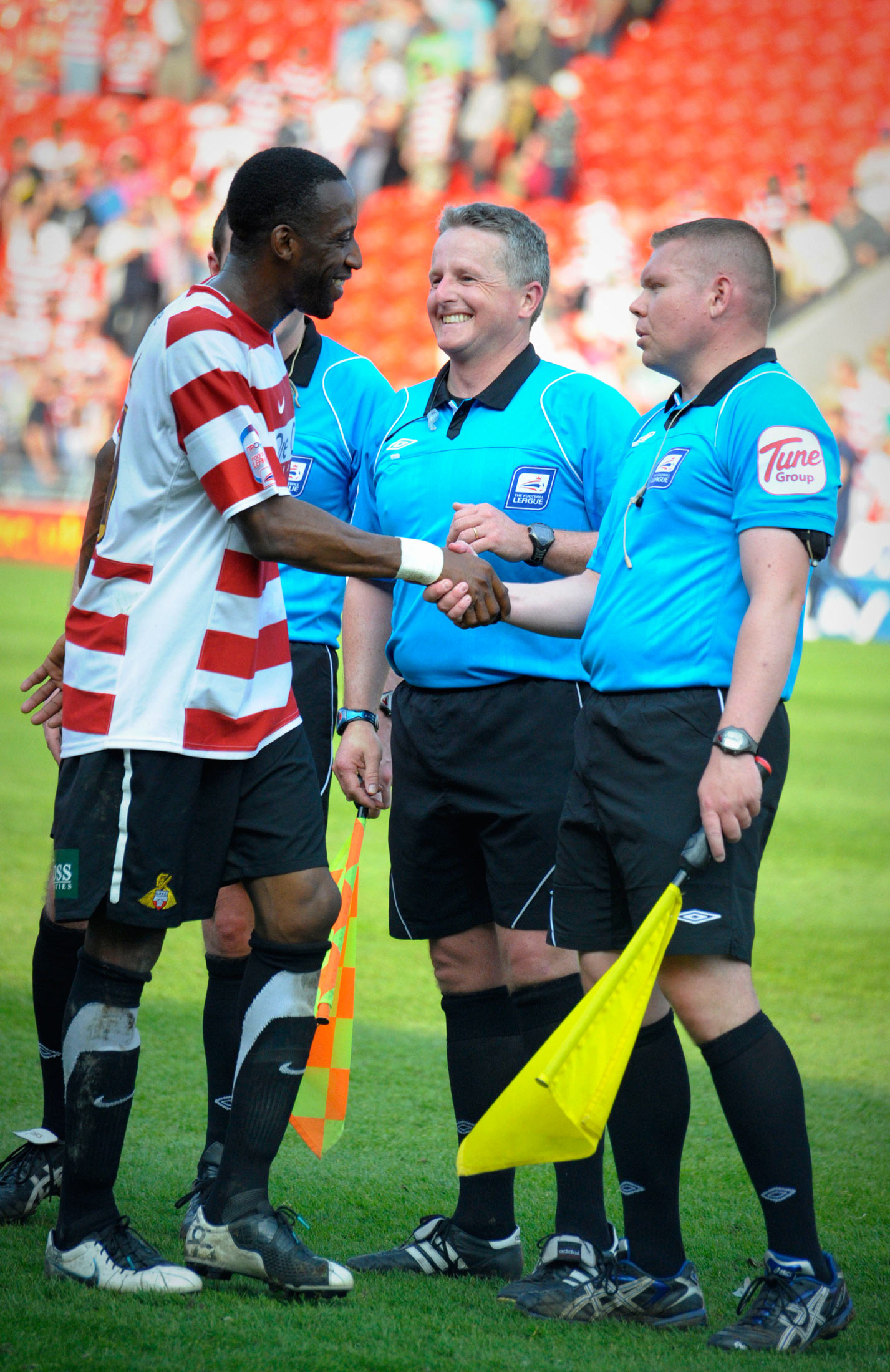 All's well that ends well!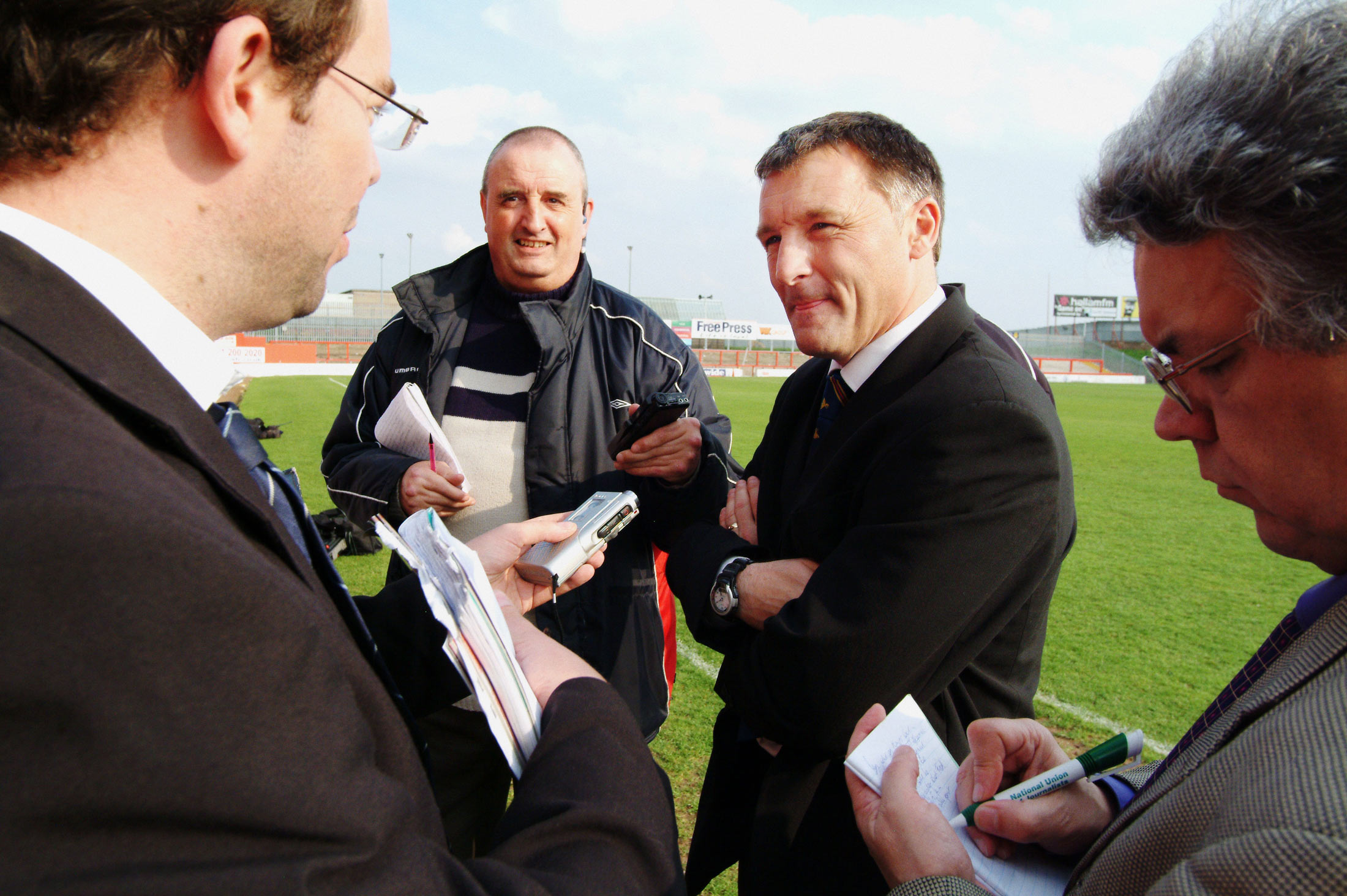 A tactical (former) Doncaster Rovers manager, Dave Penney, takes up a defensive position in a post-game press interview.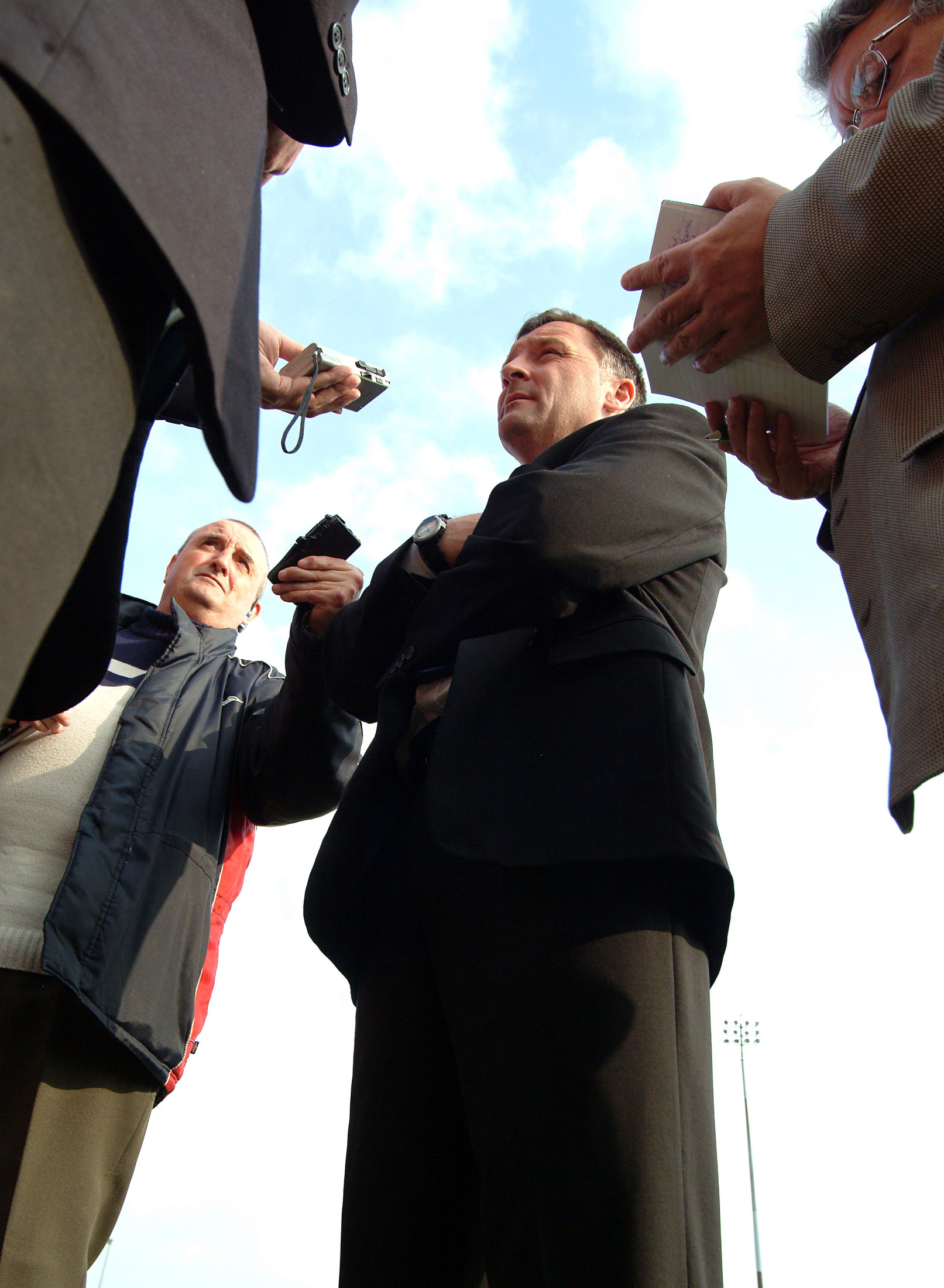 Former Doncaster Rovers manager, Dave Penney, in defensive mode.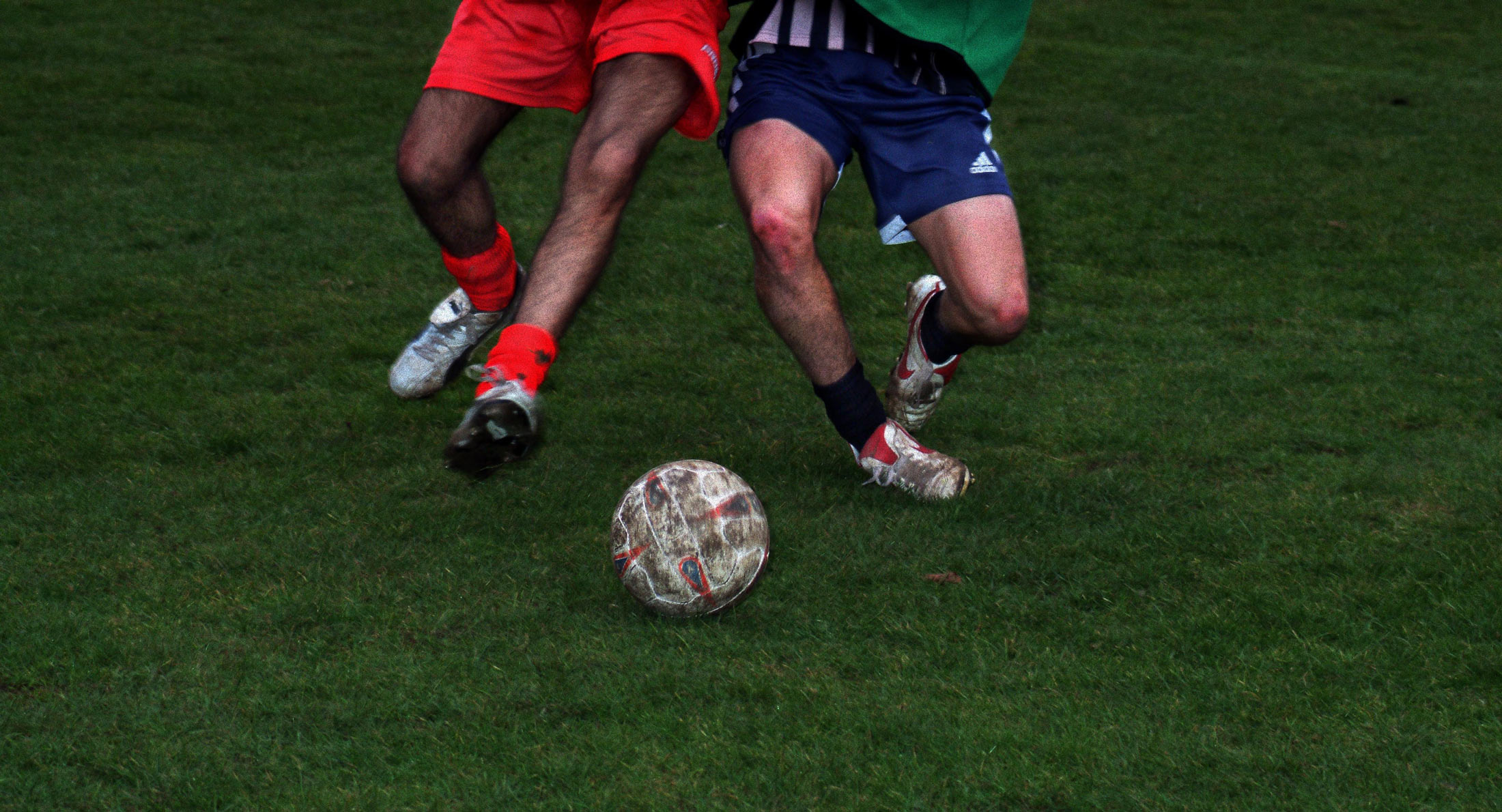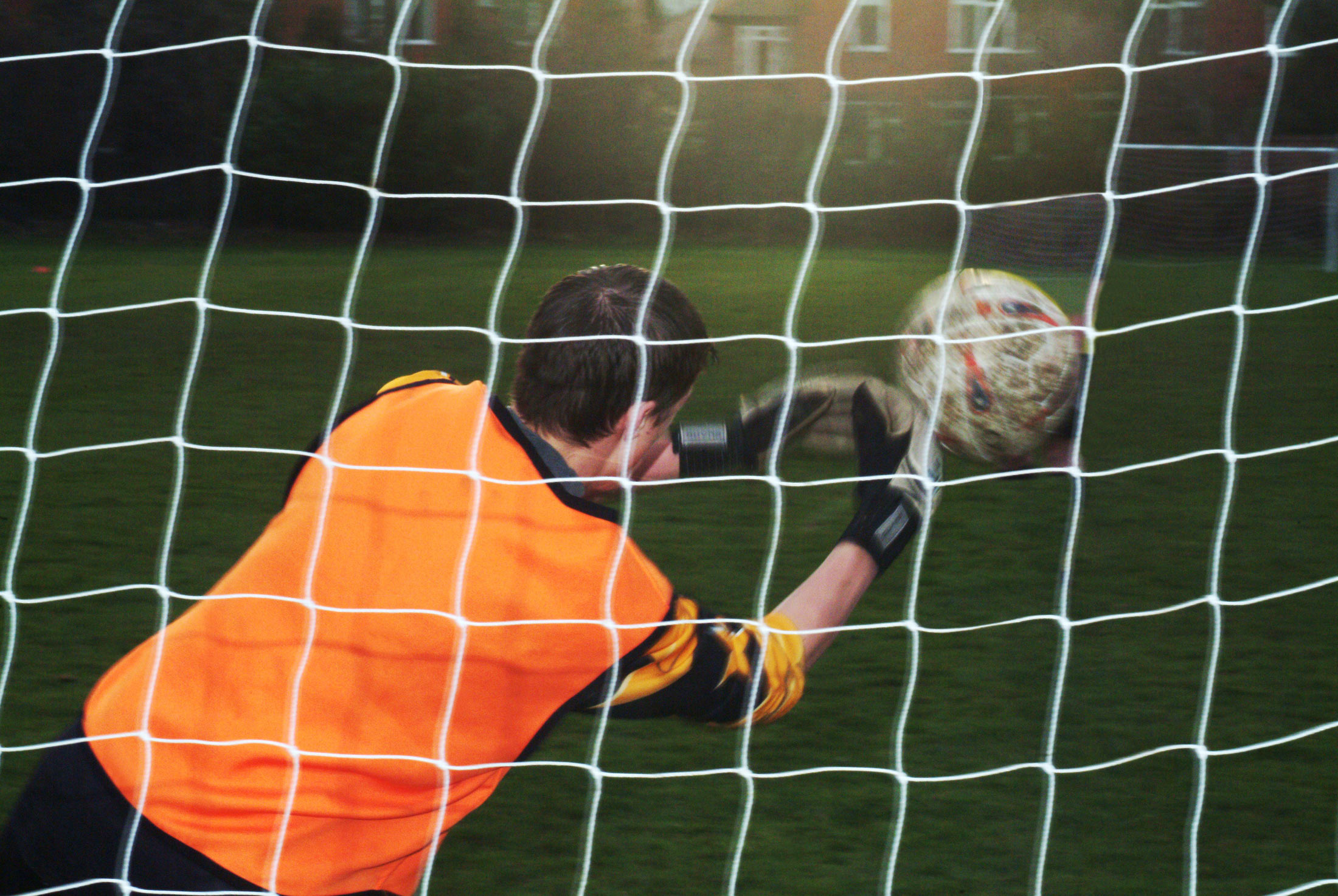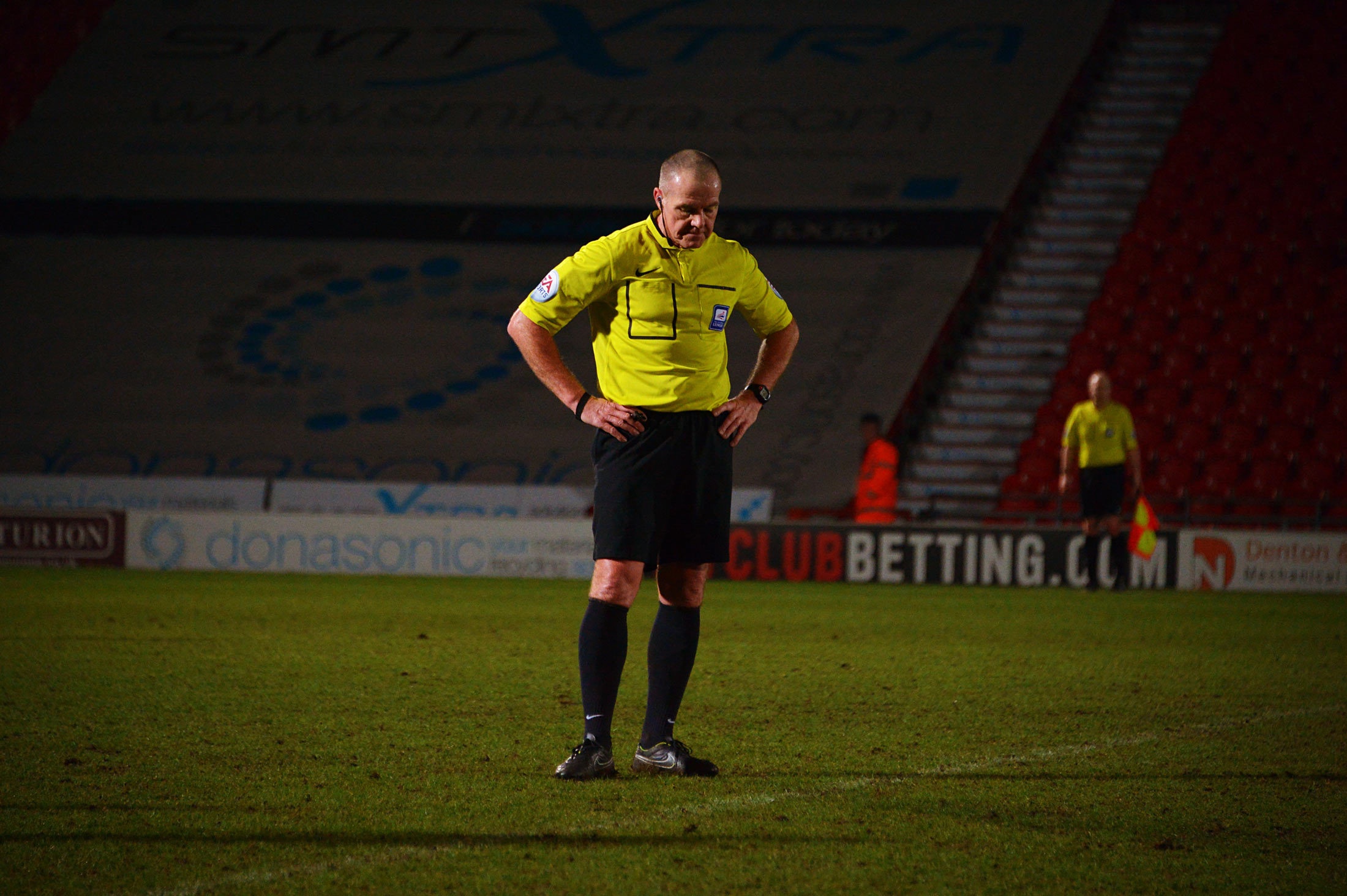 The ref takes a breather!