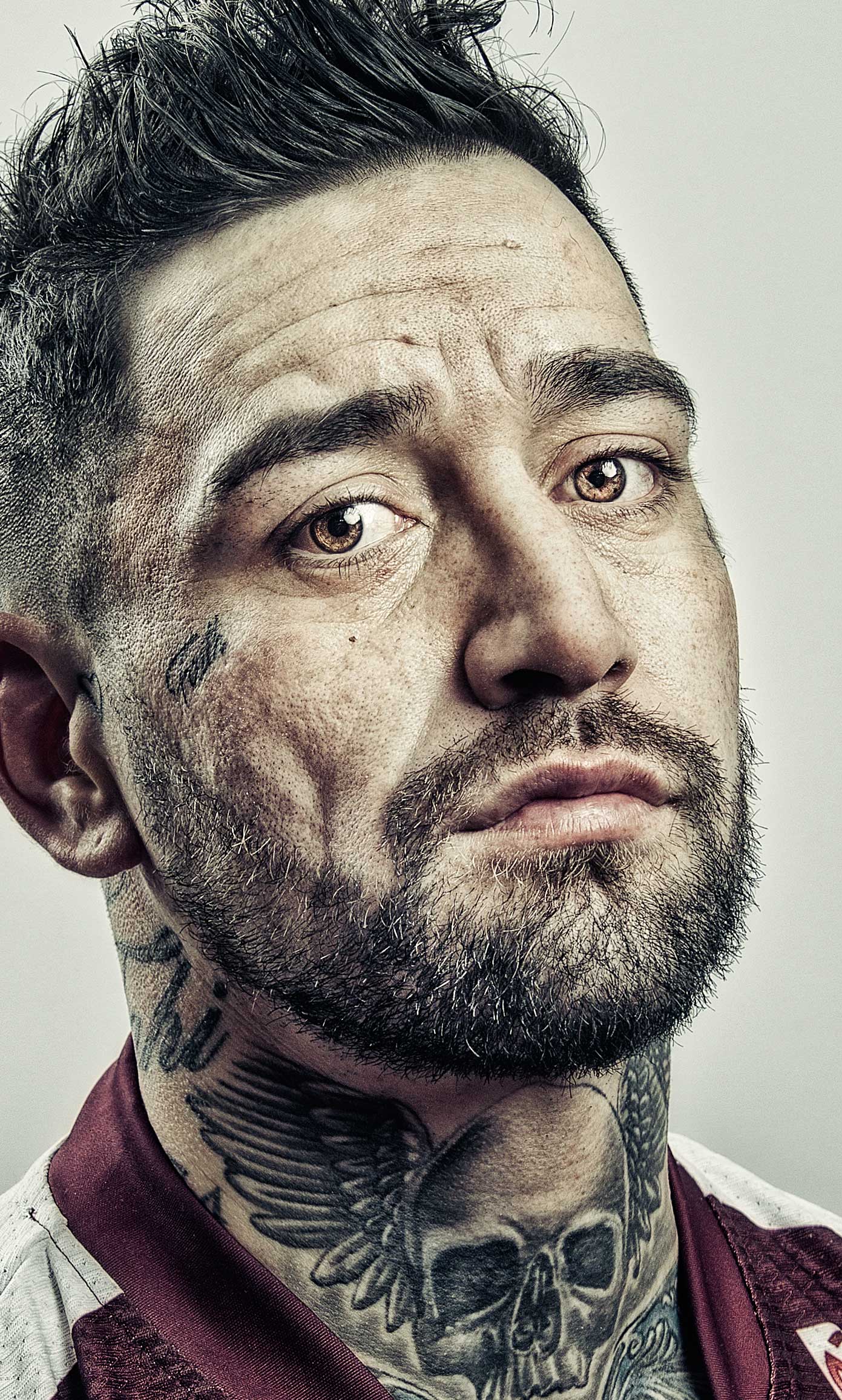 England Rugby League International Range Chase signed to play for Doncaster when his ban for cocaine use ended last year.

The former Man of Steel and World cup squad member had it all; he had the skill and talent quite like no other in the sport, yet, his demons have always, so far, got the better of him.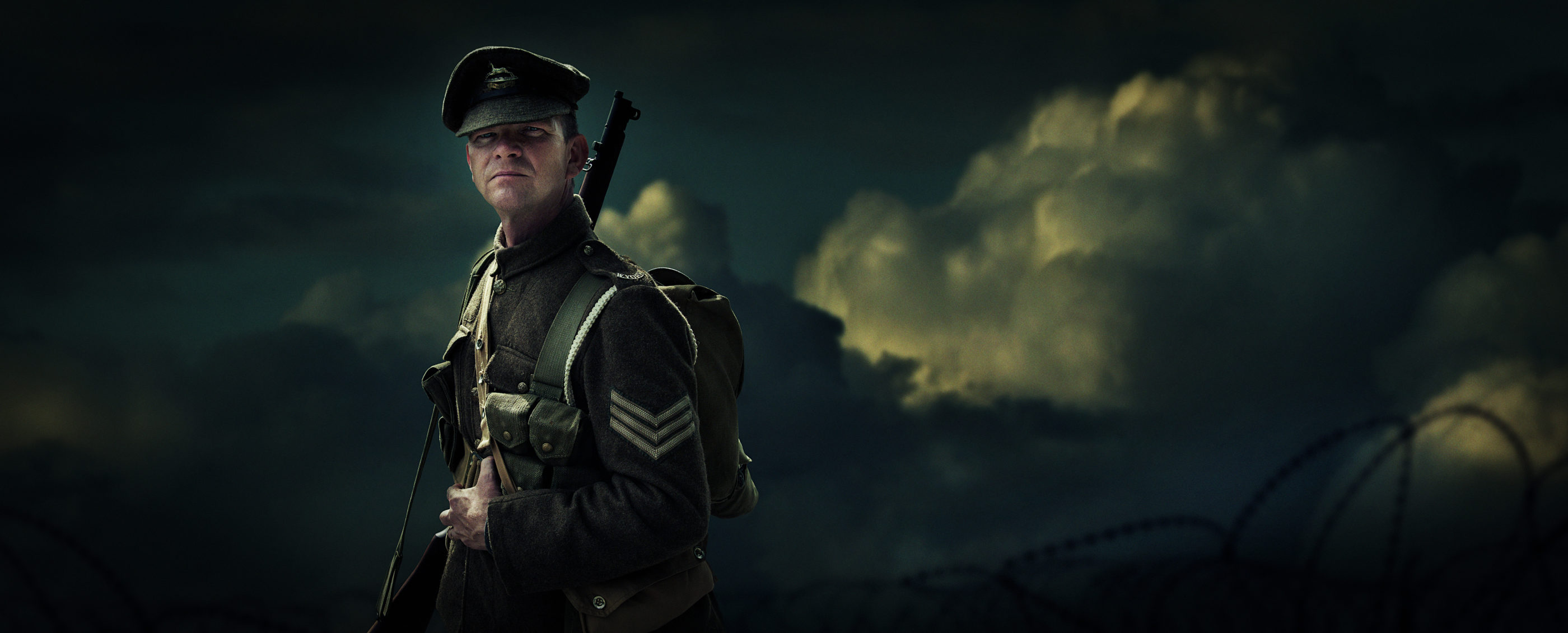 A professional re-enactor posing as a soldier and helping to engage the public in a First World War Experience at Brodsworth Hall, Yorkshire.
Terry Chipp - Yorkshire born professional artist of finesse and skill who explores the themes of character and performance, landscape and atmosphere, place and time. He is an exhibiting member of the prestigious Leeds Fine Artists and his paintings, drawings and prints are in public and private collections across the world.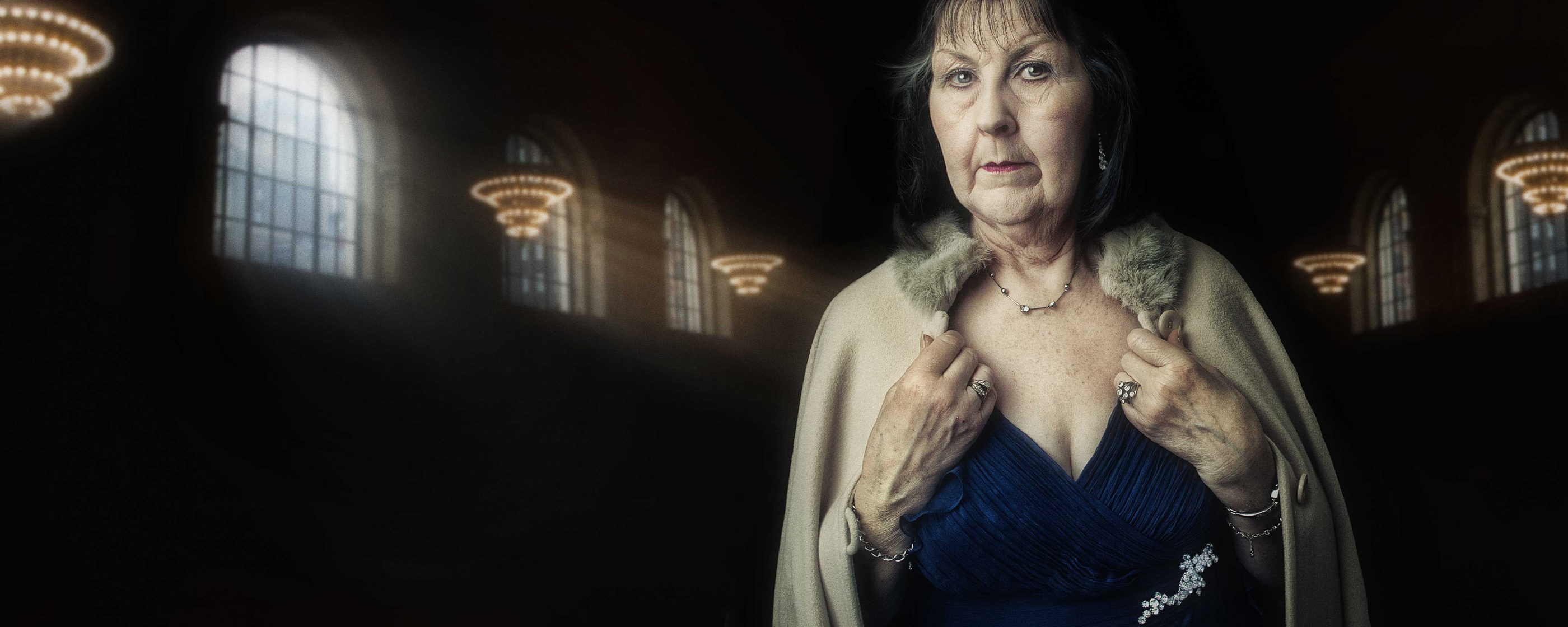 Angela Hartley ARCM - British Mezzo Soprano of note who has sung with the Halle and other leading orchestras in the UK. A students of the Royal College of Music, she is an experienced oratorio and recital soloist with a wide repertoire of arias, songs and song-cycles. She has worked in Education.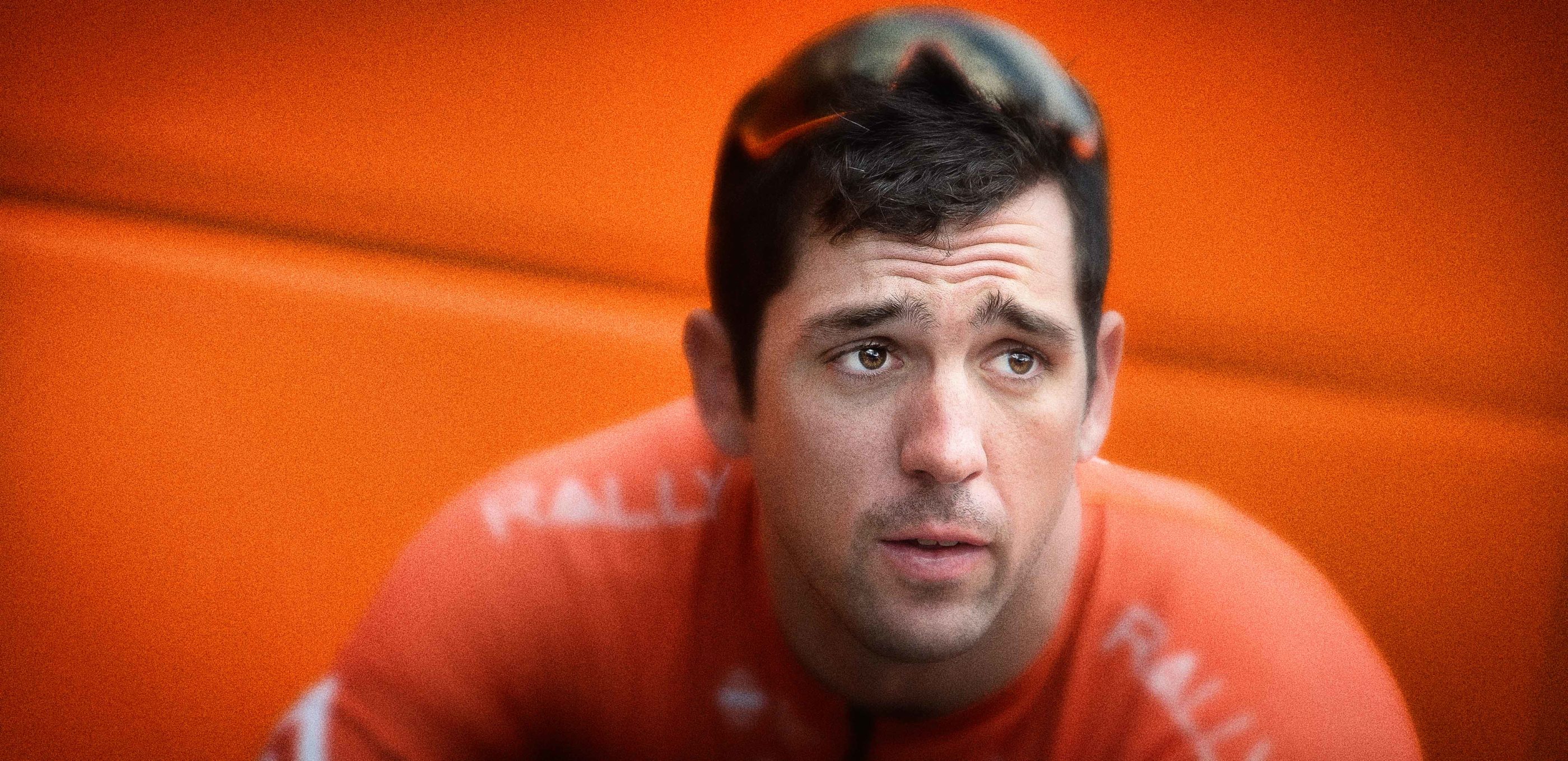 Tyler Magner - From Georgia,USA. Professional cyclist for the UCI ProTeam Rally Cycling competing in the second tier of men's elite road cycling. Photographed in front of the team bus while taking part in the Tour de Yorkshire.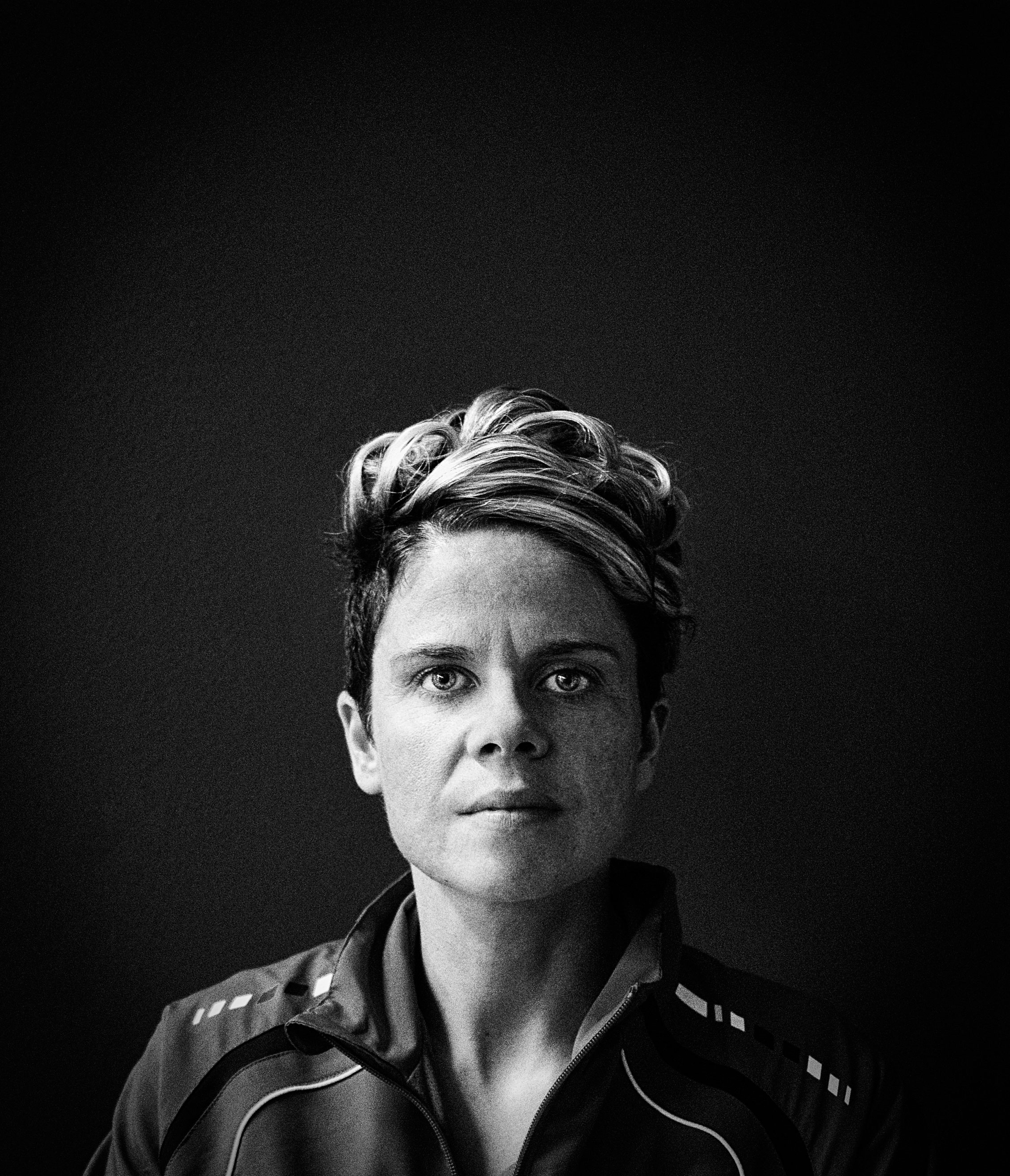 Sue Smith- Lancashire born England International footballer, won 93 caps for her country and now works in the media. She is a powerful role model and an eloquent advocate for her sport.
Barry Williams - British born, now in his mid eighties.. content on his allotment and holding out against encroaching housing. During his working life he served as an engineer in the RAF in the UK and all around the world.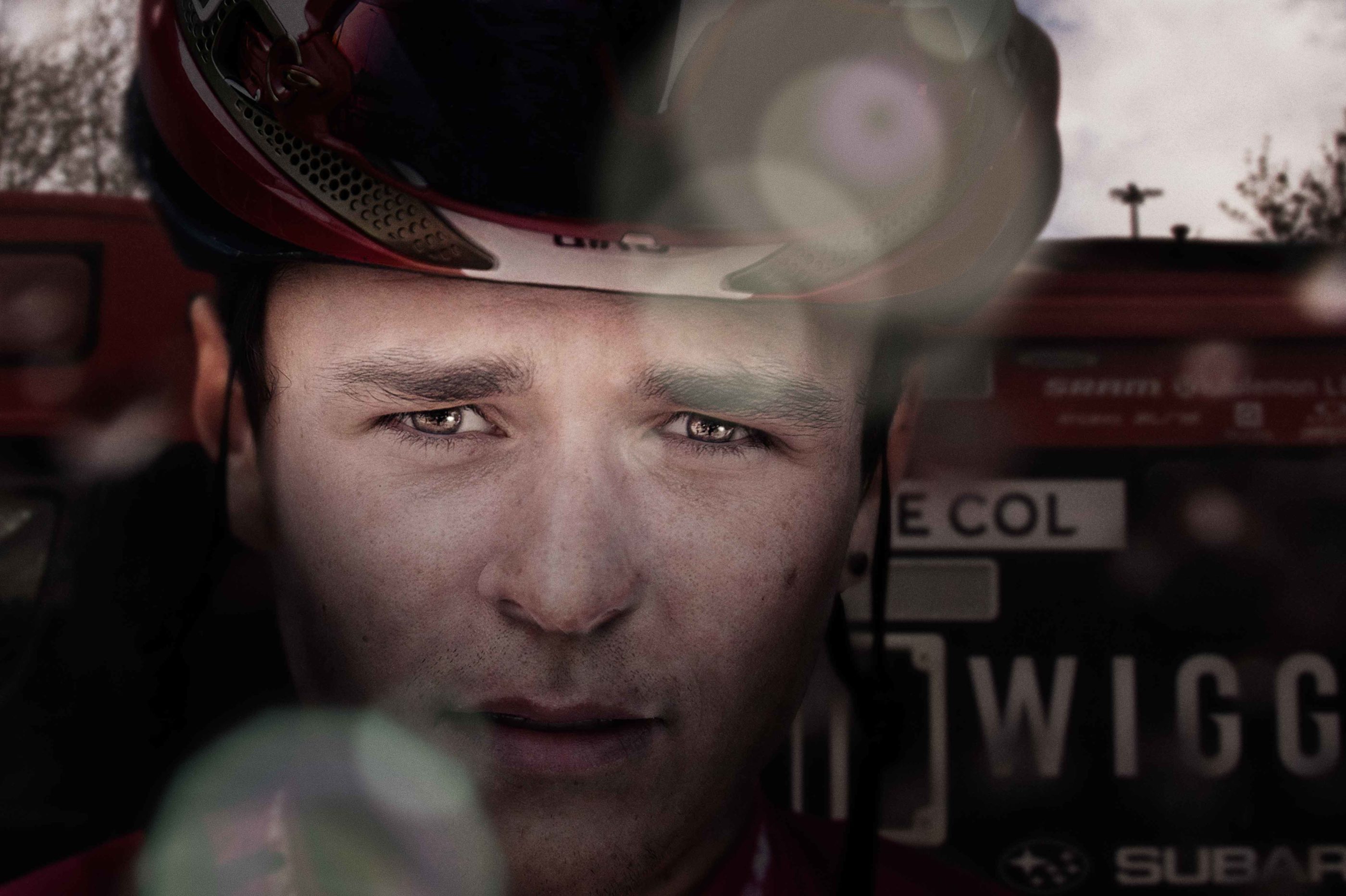 Tom Pidcock…Yorkshire born Cyclist, the 20 year old competes in 3 disciplines across the sport. He is best known for winning the UCI World Cyclo-cross Championships in 2017 and the UCI World Time Trial Championships and the national championships in 2019 and 2020.

Tipped to be a superstar of the sport.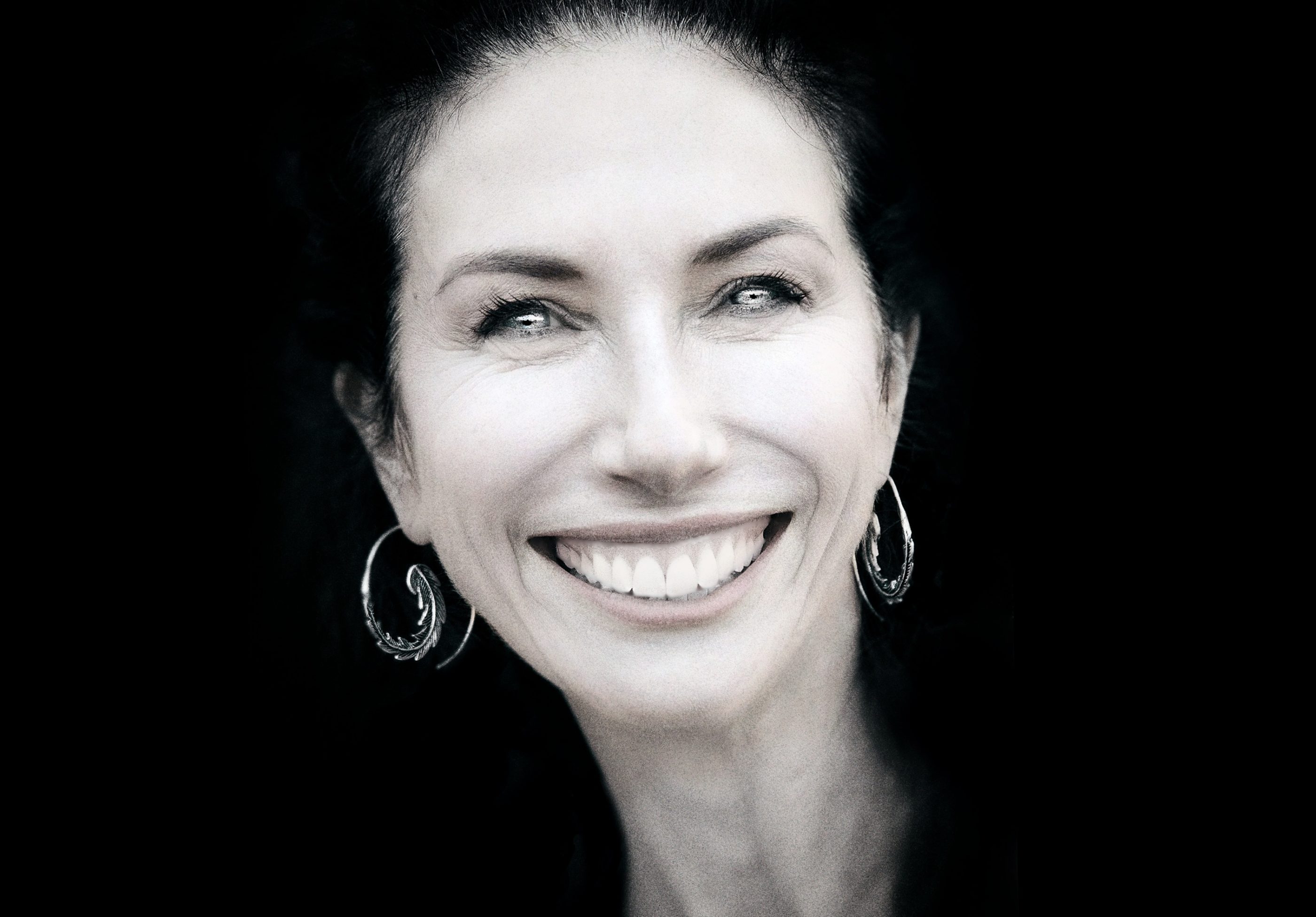 Gaynor Faye - English actress and writer, best known for her roles in Coronation Street and Emmerdale, daughter of the writer Kay Mellor. Has also won ITV's Dancing on Ice.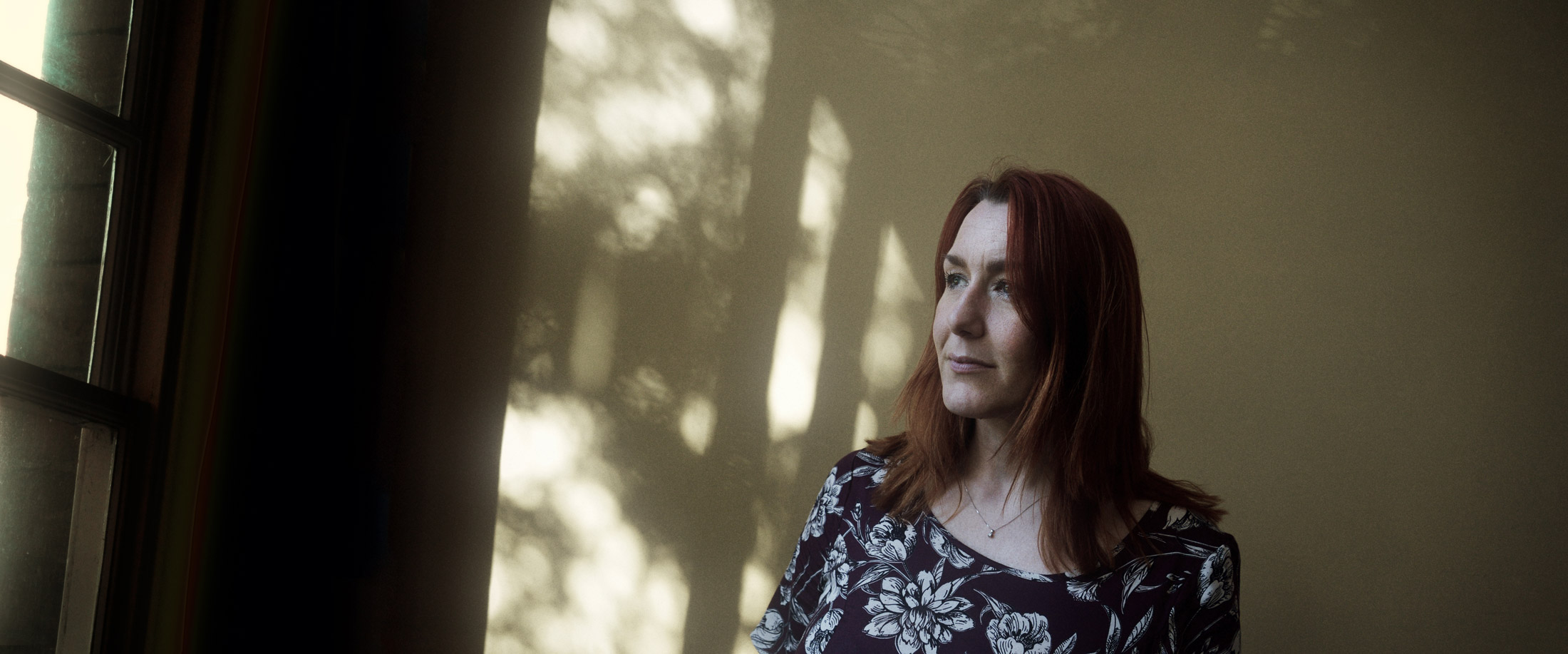 Zoe Loderick - British Psychotherapist. One of the country's leading specialists in sexualised trauma. She has worked with 43 Police forces across England and Wales.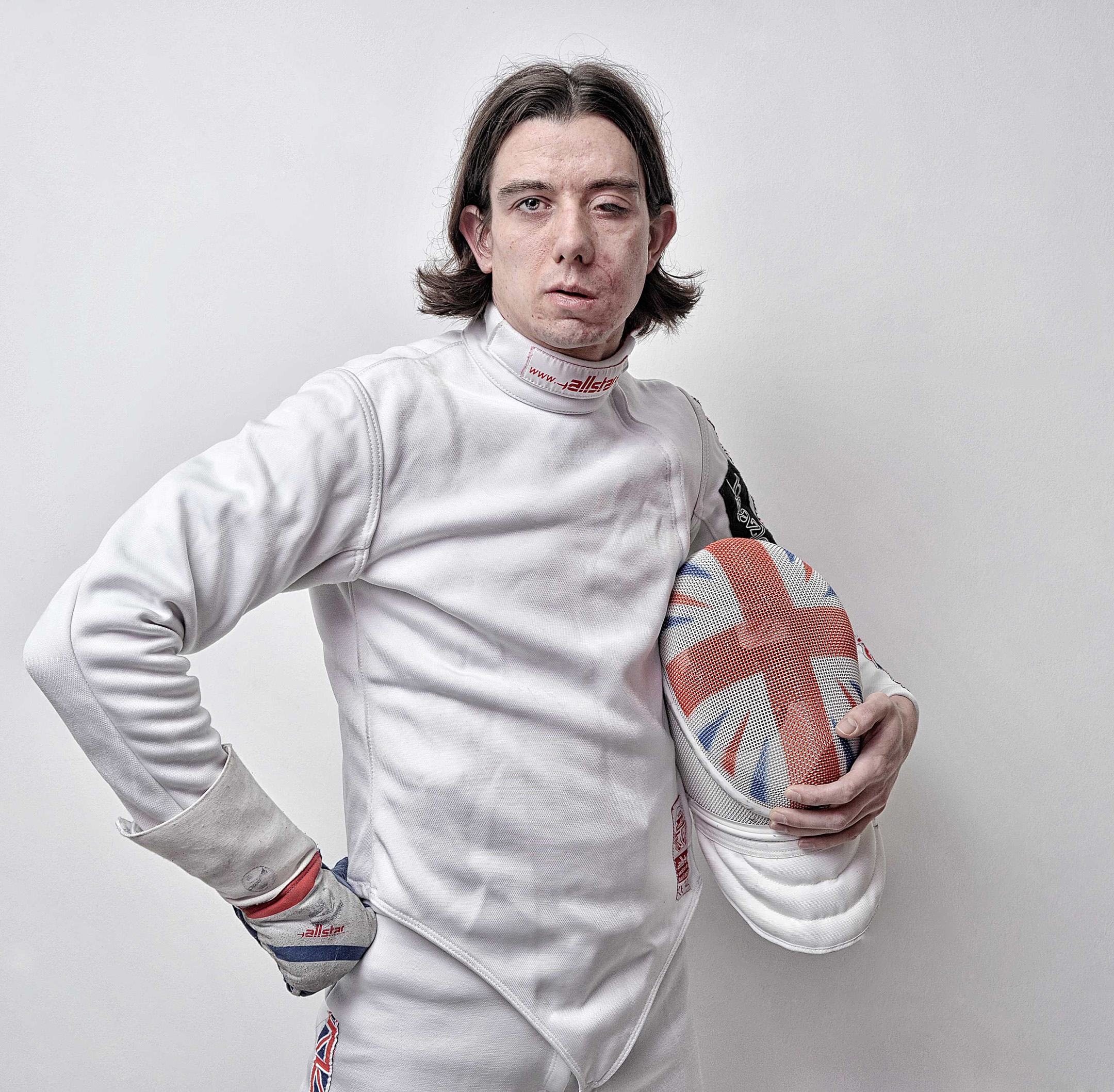 Craig McCann - In 2004 a brain tumour rendered Craig disabled. After a long rehabilitation he studied and gained a degree in 2008. He fenced for the GB team at the Euros, Worlds and the Paralympics in 2012. Now turned to cycling and has become T2 National Champion. His inspirational story has inspired thousands around the world.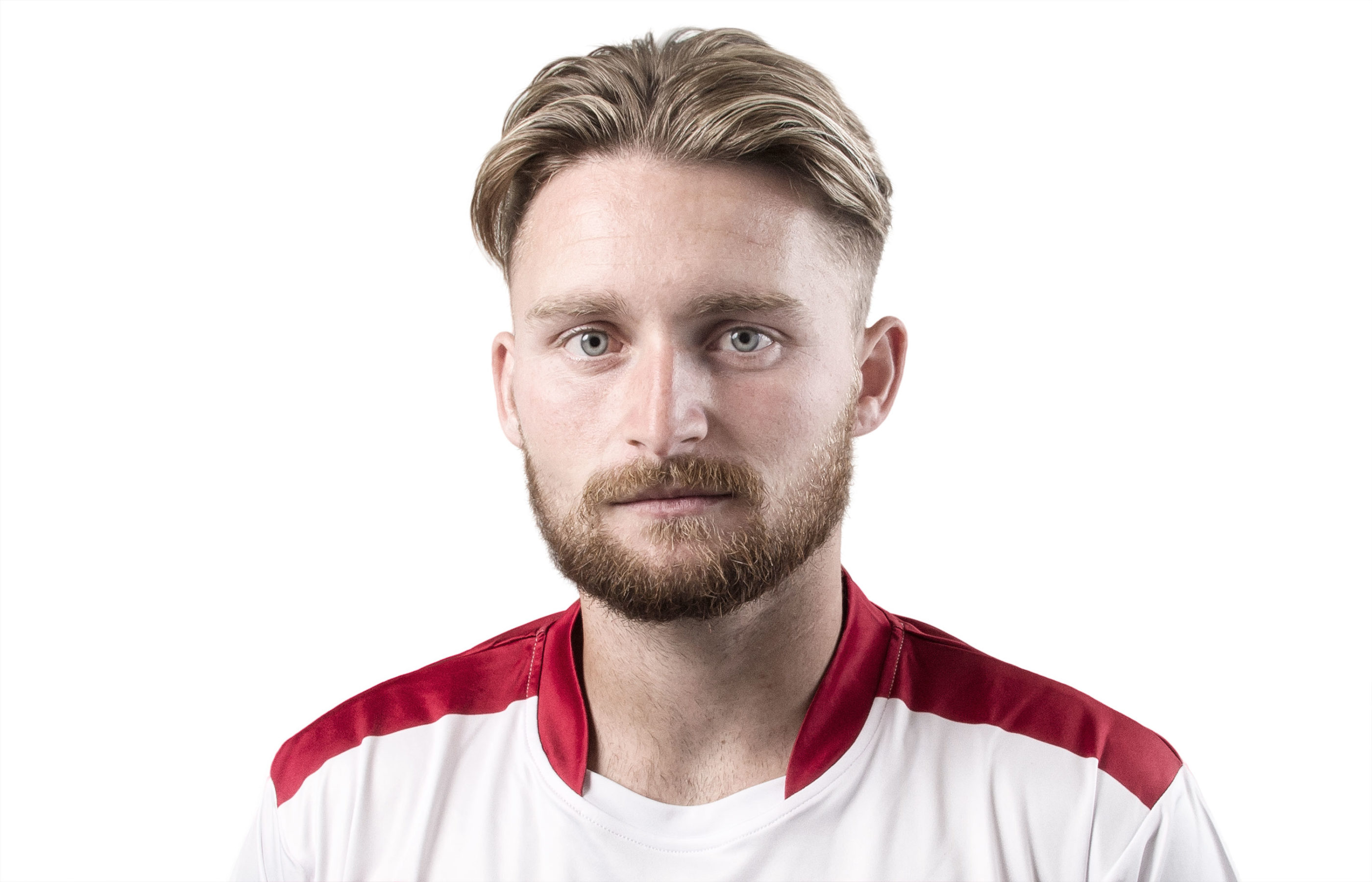 Alfie May - English born footballer plays for Cheltenham Town in EFL Division Two. The goal scoring forward has worked his way up through non-league football with determination to finally establish a career in the professional game.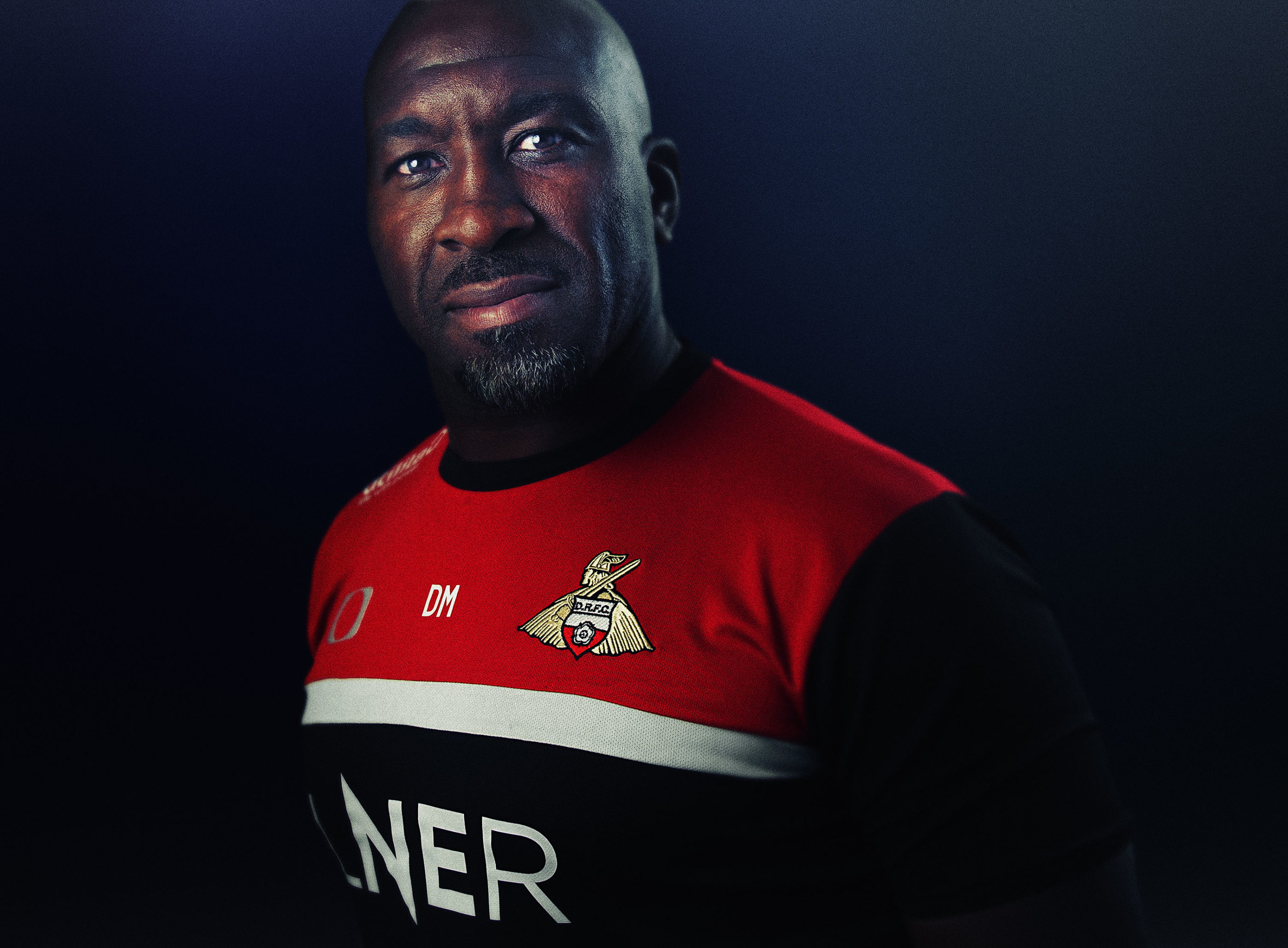 Darren Moore - British born professional footballer and coach, he earned 3 caps for Jamaica and played for 7 clubs before playing and then managing West Bromwich Albion, now a highly respected coach and manager of Doncaster Rovers.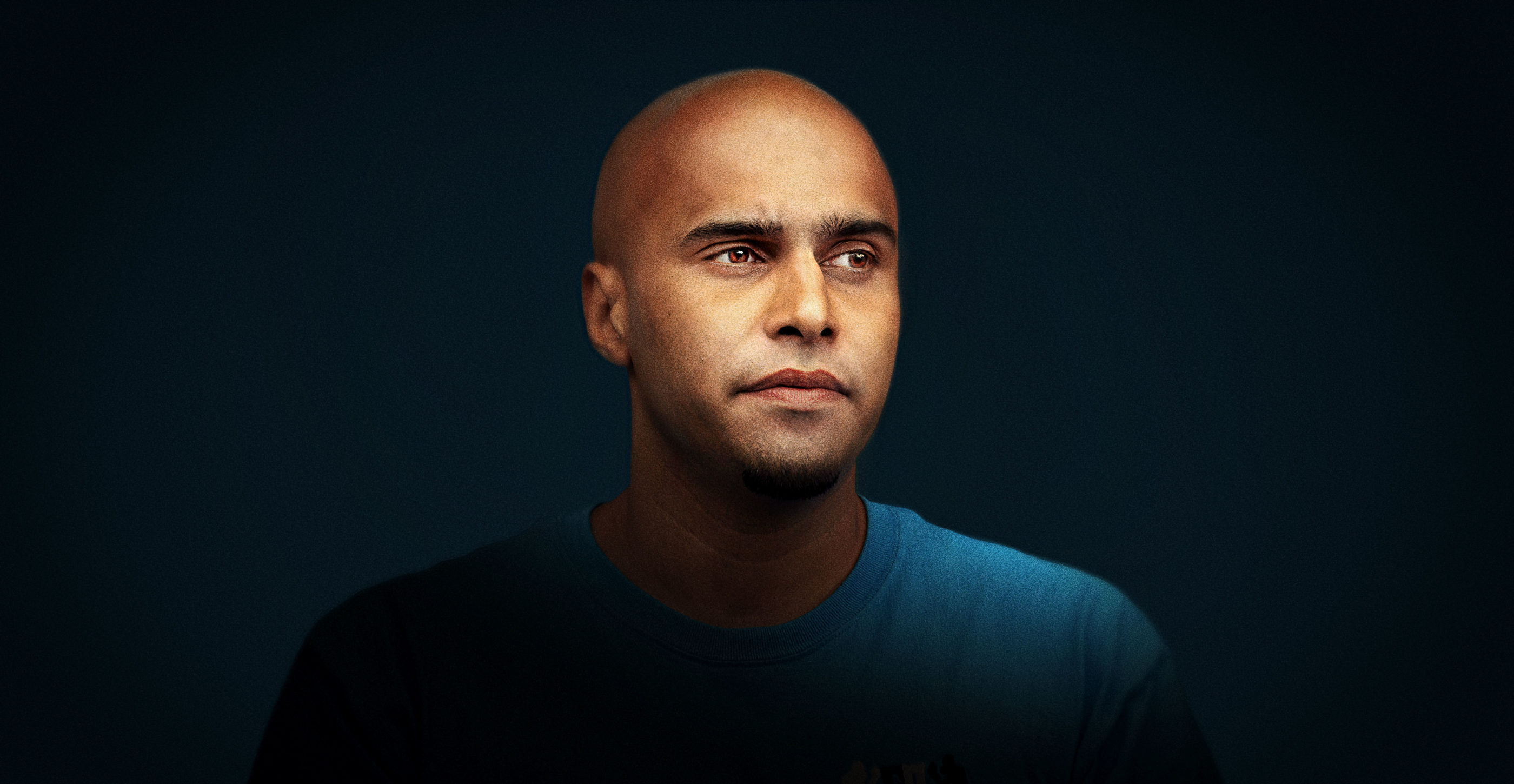 Mar Baz - His pro boxing career was finished before it even started at the tender age of 23 after being stabbed by a rival gang member. He has changed and rebuilt his life and now helps young people by providing free boxing lessons at his School of Boxing. He was named BBC Get Inspired Unsung Hero award winner at the 2016 BBC Sports Personality of the Year awards.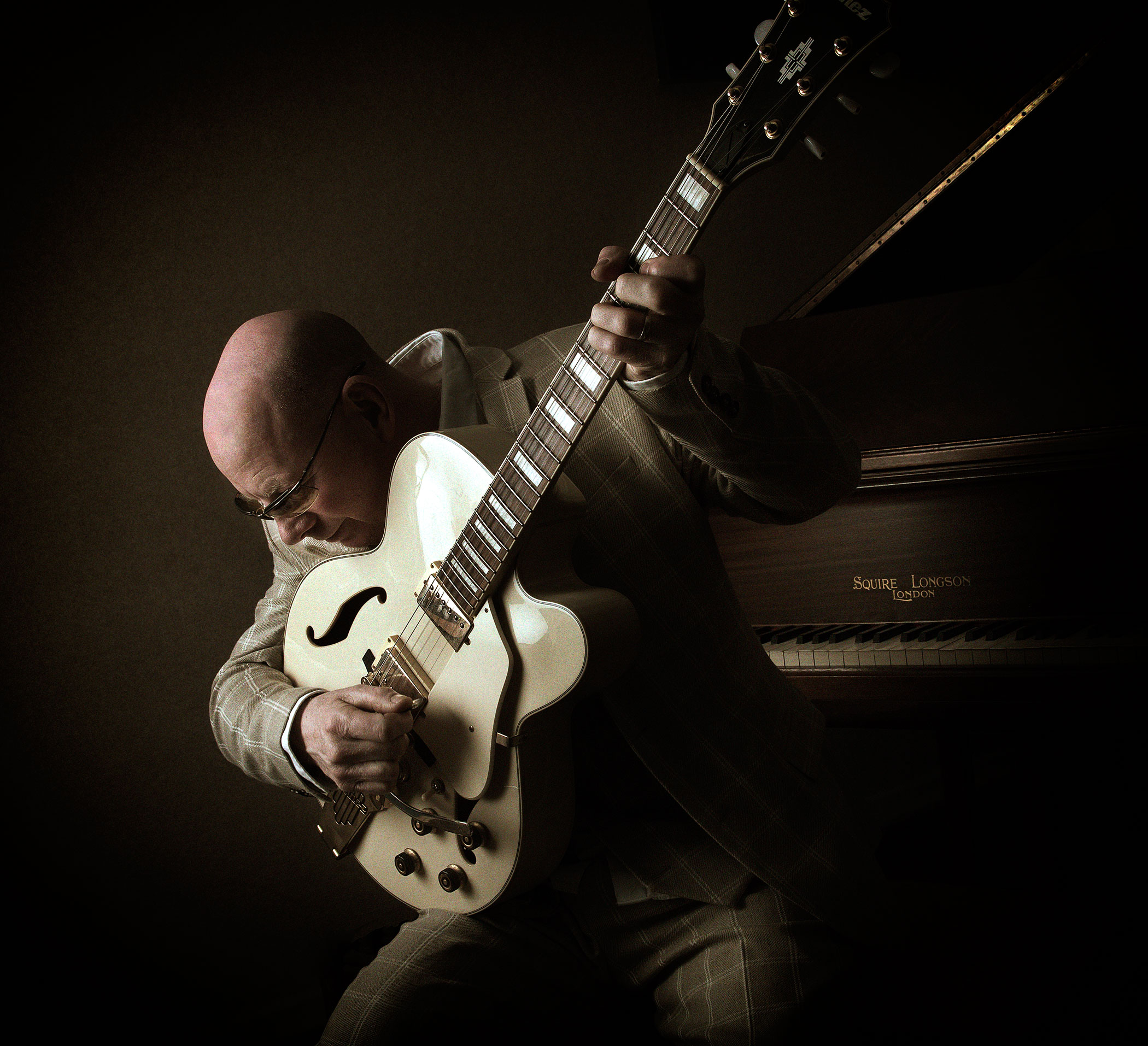 Dennis Hardcastle - The north east of England born musician and producer runs his own recording studio.

Between music groups he has worked in the building industry to help finance his passion.

Michael Sowerby - Yorkshire born, has worked in the entertainment and security industry but as a golfer has competed in the English Amateur Open Championship many times and has had success in local and national club competitions.

Ruth Brook - She has been a Governor at North Lindsey College in North Lincolnshire and is currently a governor at the DN Colleges Group Board. She runs her own business as a consultant and coach supporting senior leaders, governors and management teams in local government, education and many training organisations and small businesses.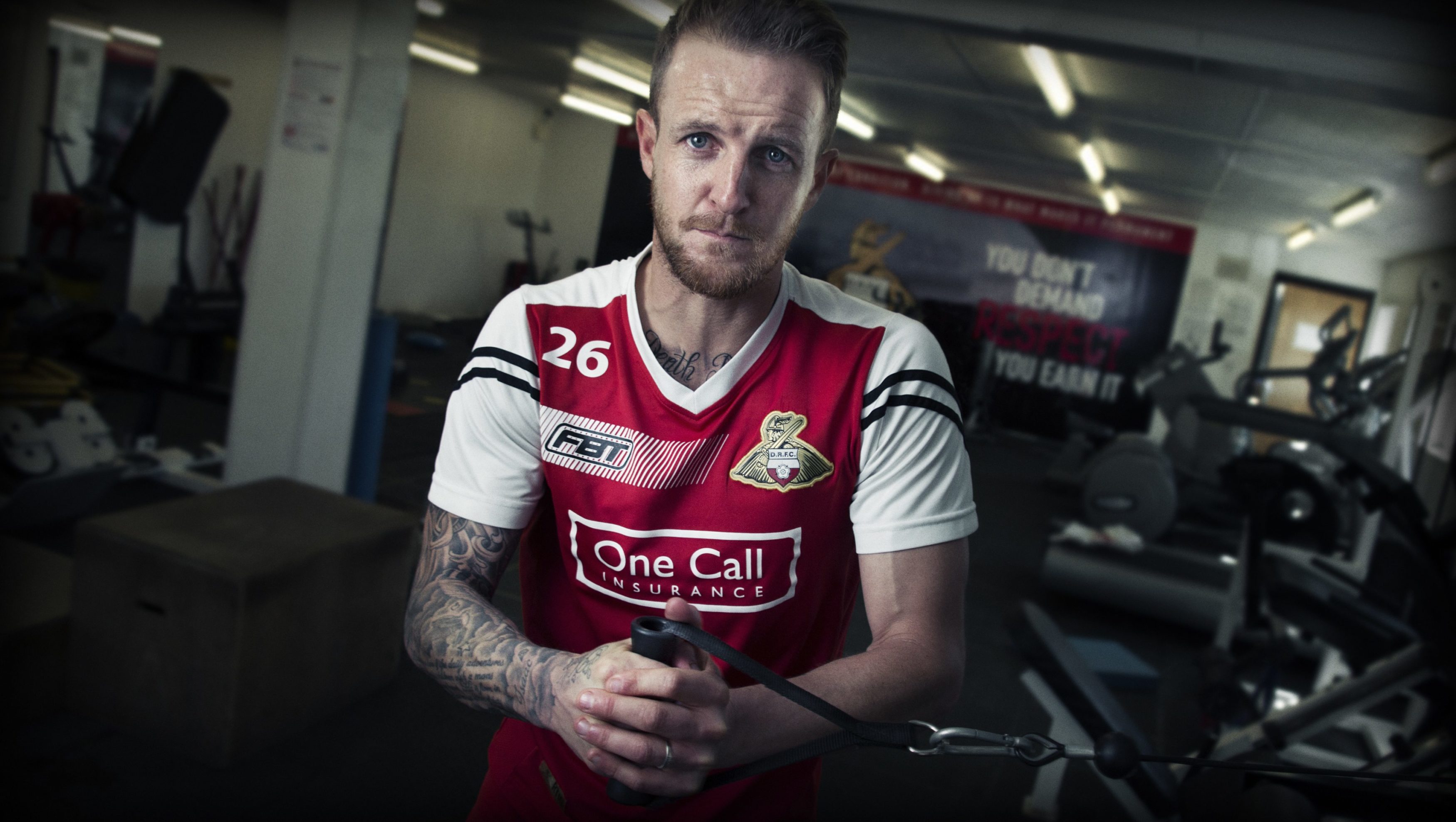 James Coppinger - English professional footballer, plays for Doncaster Rovers, in football loyalty is a rare phenomenon in 15 seasons the influential midfielder has made more than 500 first class appearances for the club. A club record.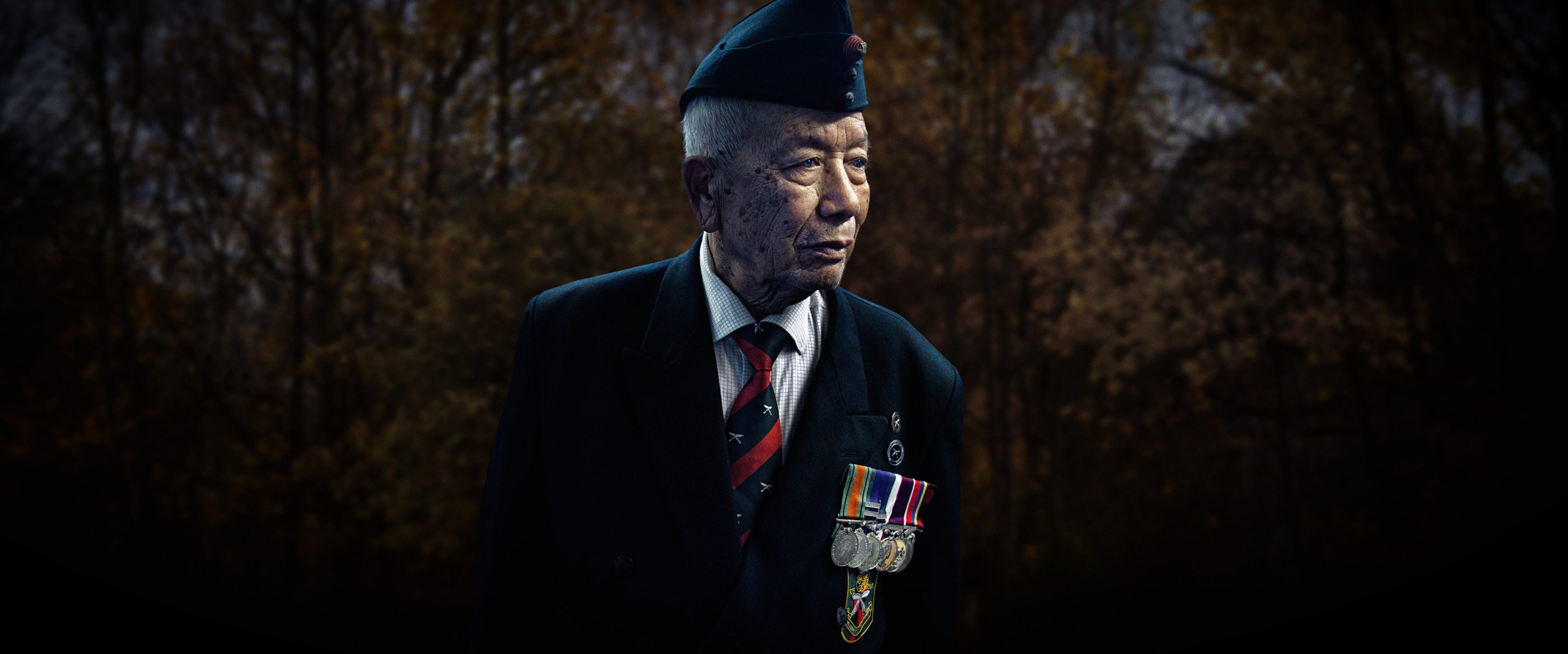 Captain Bhuwan Sing Gurung of the 2nd Gurkha Rifles. The 83 year old served in the British Army from 1954 to 1981. He served in the Malayan Emergency, Borneo conflict, Vietnam and many countries around the world. The Gurkhas are amongst the toughest fighting soldiers in the world and the values that are key to Gurkha culture are bravery, loyalty and honour.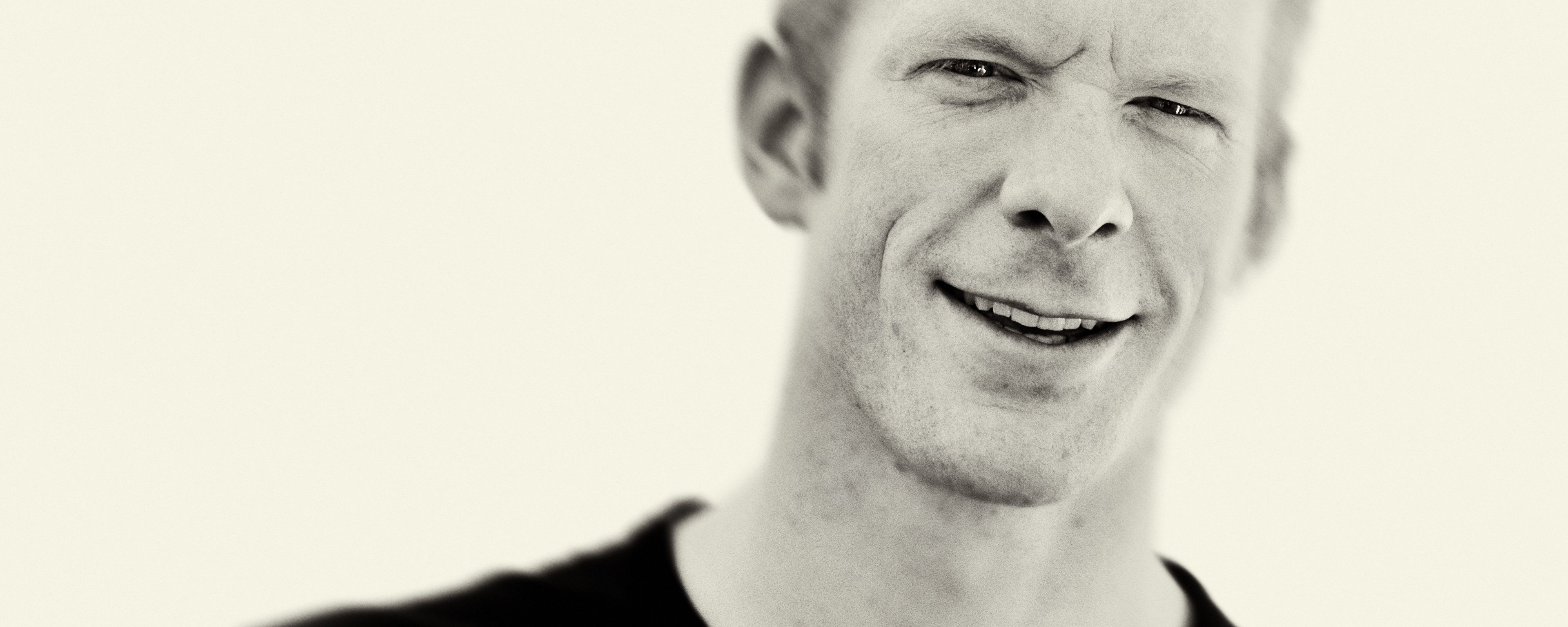 Ed Clancy OBE - English, professional track and road cylist. He is a triple Olympic Gold Medal winner and five times a World Champion. He competes in team pursuit and the Omnium.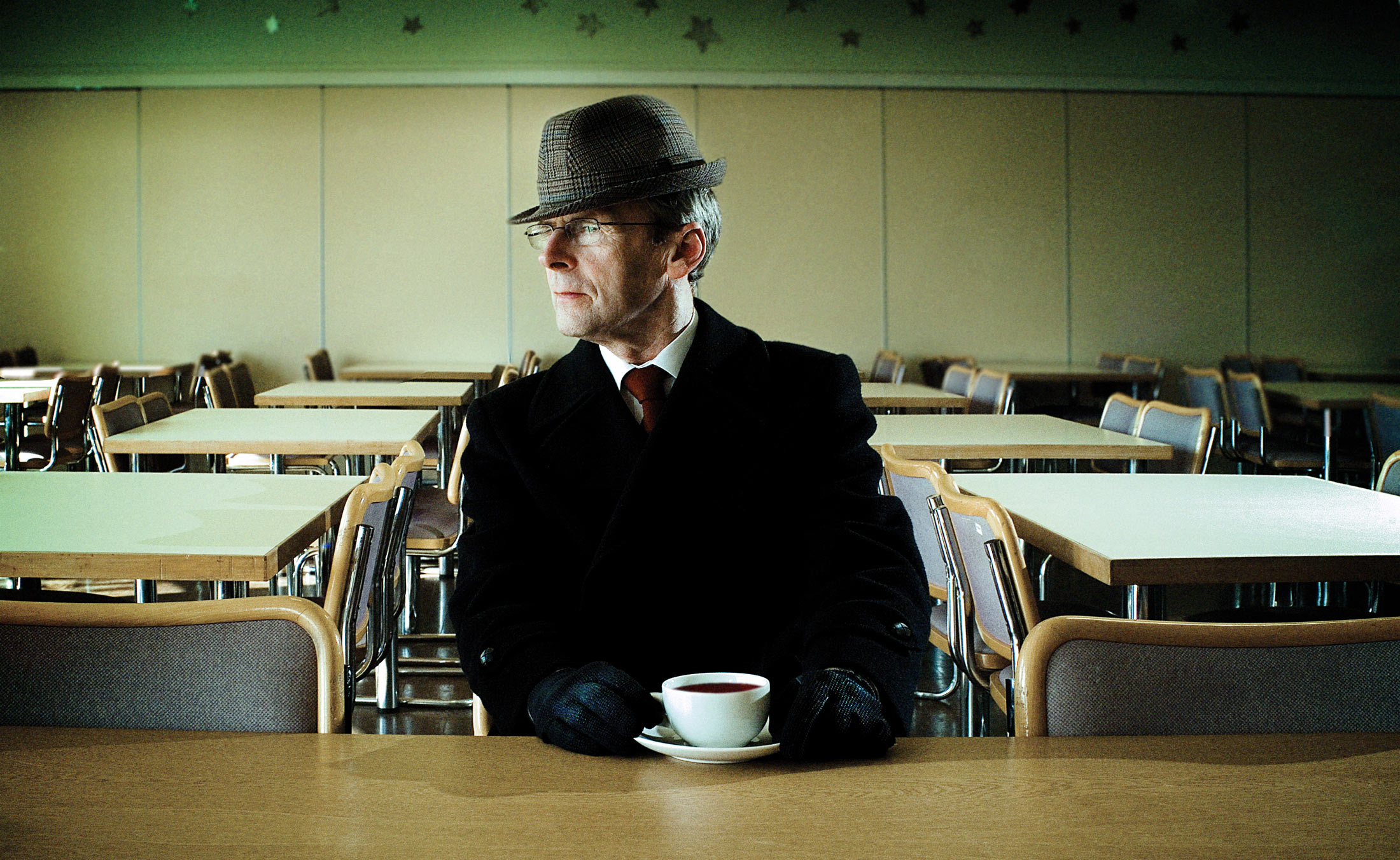 Errol Mitchell - Yorkshire artist and designer. A poster designed by Errol was included in the exhibition, '20 posters of the decade: 1980-1989' at the Museum of Modern Art, New York, and is included in their permanent collection.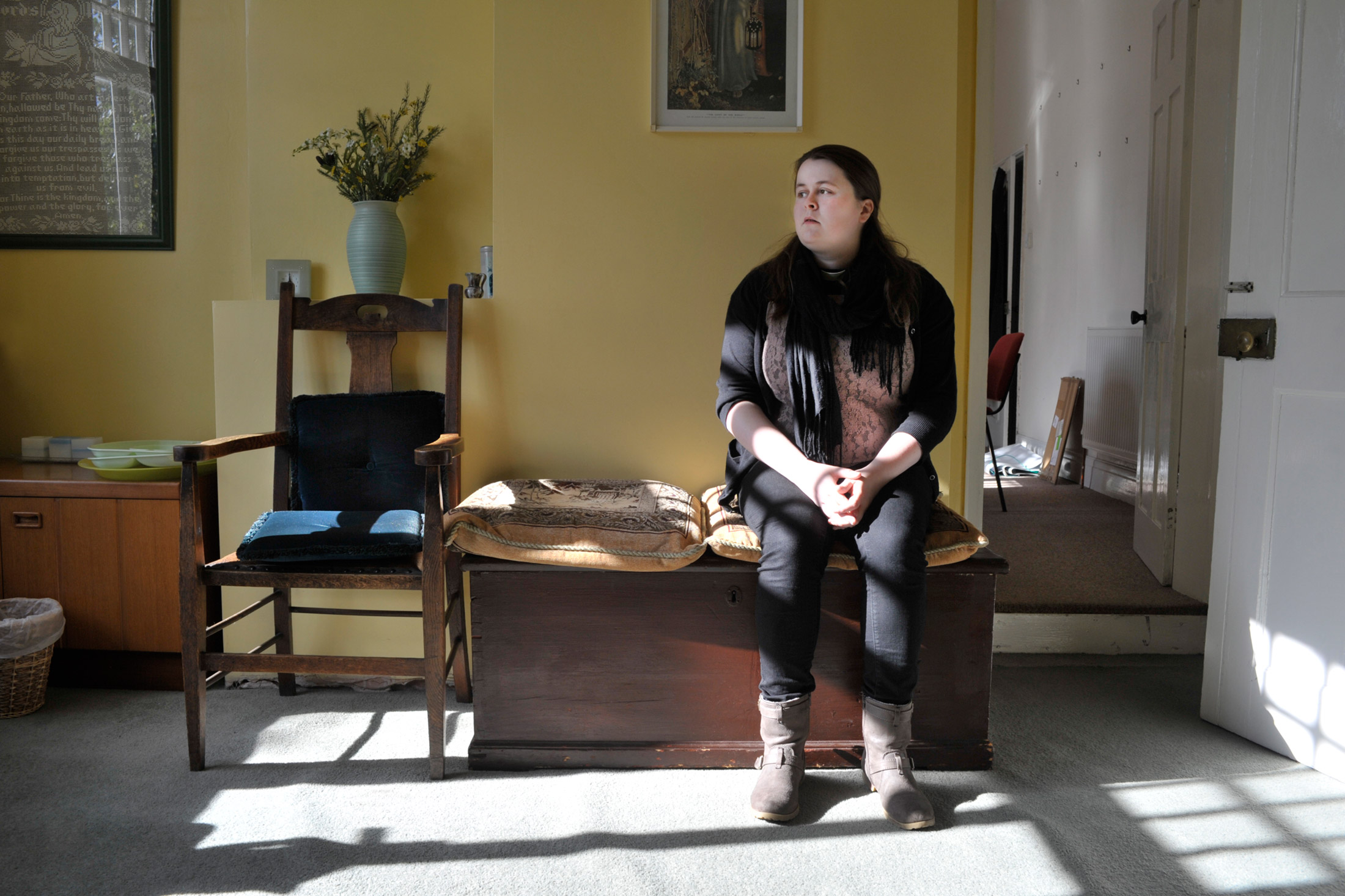 Jude Davis - English born Rector of Hathersage,Grindleford and Bamford with Derwent in Hope Valley, Derbyshire. Appointed as the youngest ever Church of England priest at the age of 24, dubbed at the time by the press as the 'real life Vicar of Dibley' !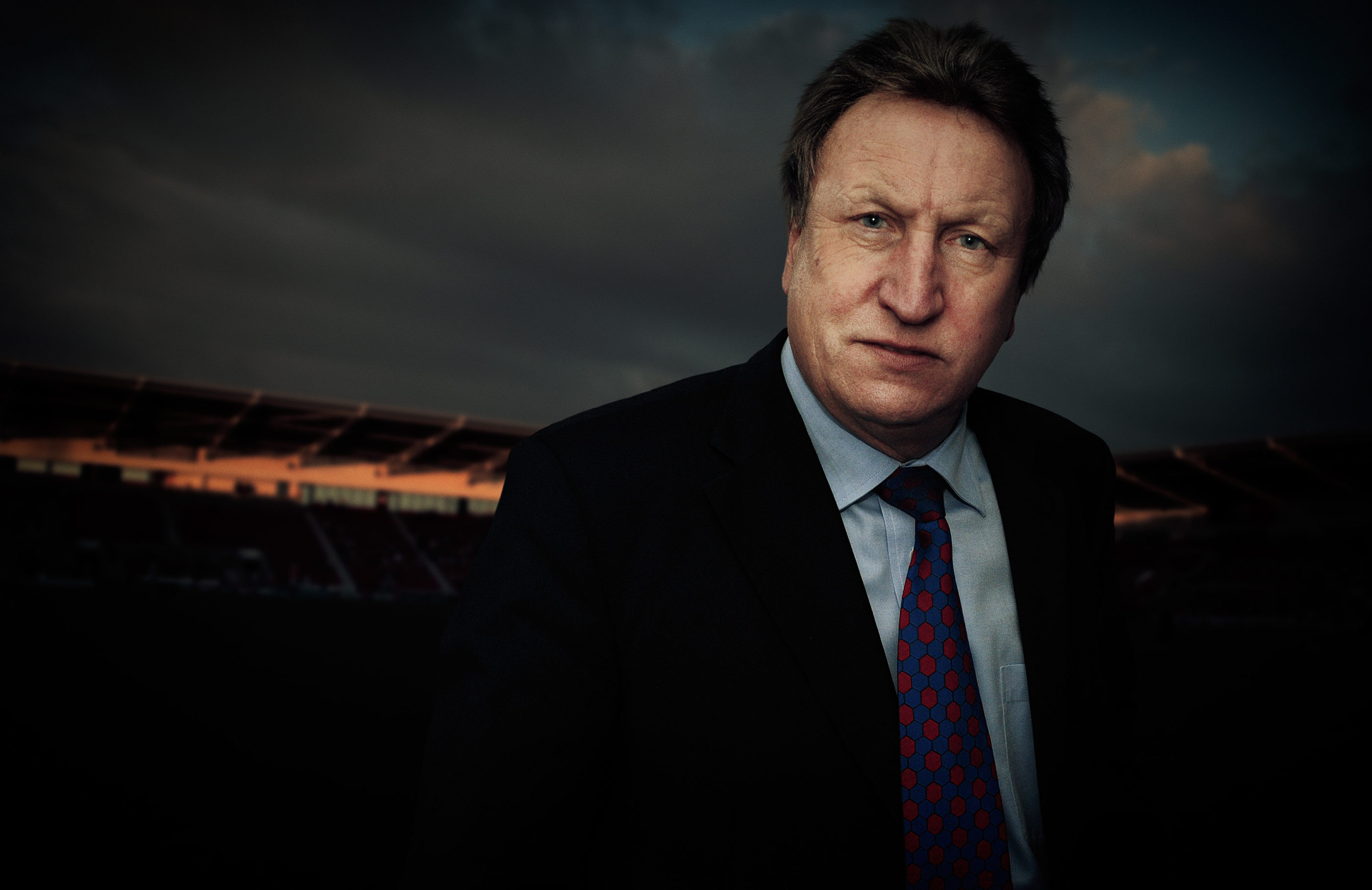 Neil Warnock - British football manager. A manager of experience, passion and spark. In a 38 year career he has managed 15 different clubs, among them Cardiff, Crystal Palace, Sheffield United, and Queens Park Rangers. He has won 8 promotions, no other manager has achieved this feat in the English senior leagues.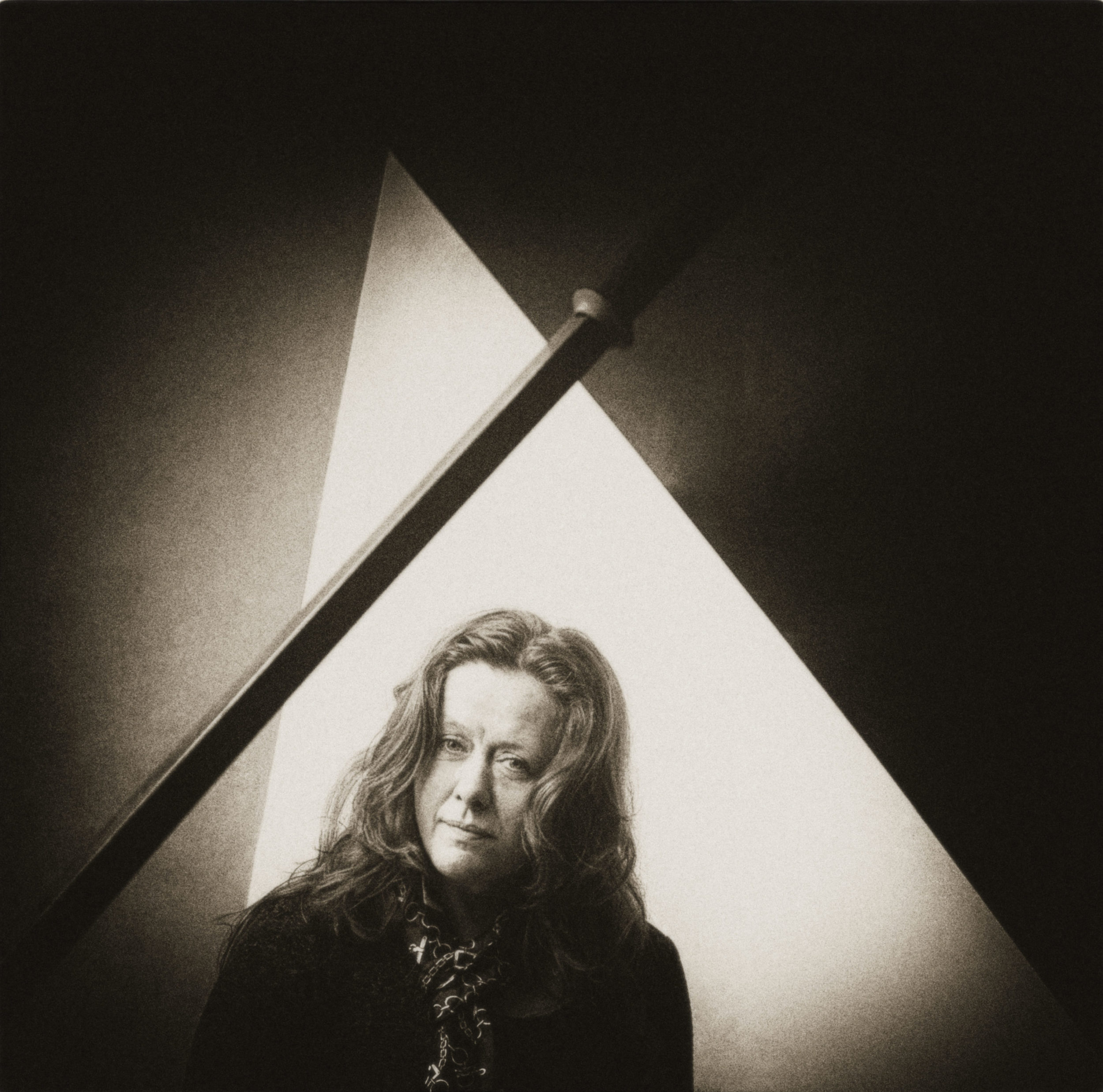 Sarah Jay Hawley - English singer /songwriter best known for her work on Massive Attack's influential platinum selling album Mezzanine and the song 'Wire' from the film 'Welcome to Sarajevo' . She continues to perform live and write songs after suffering from cancer and surviving a stroke.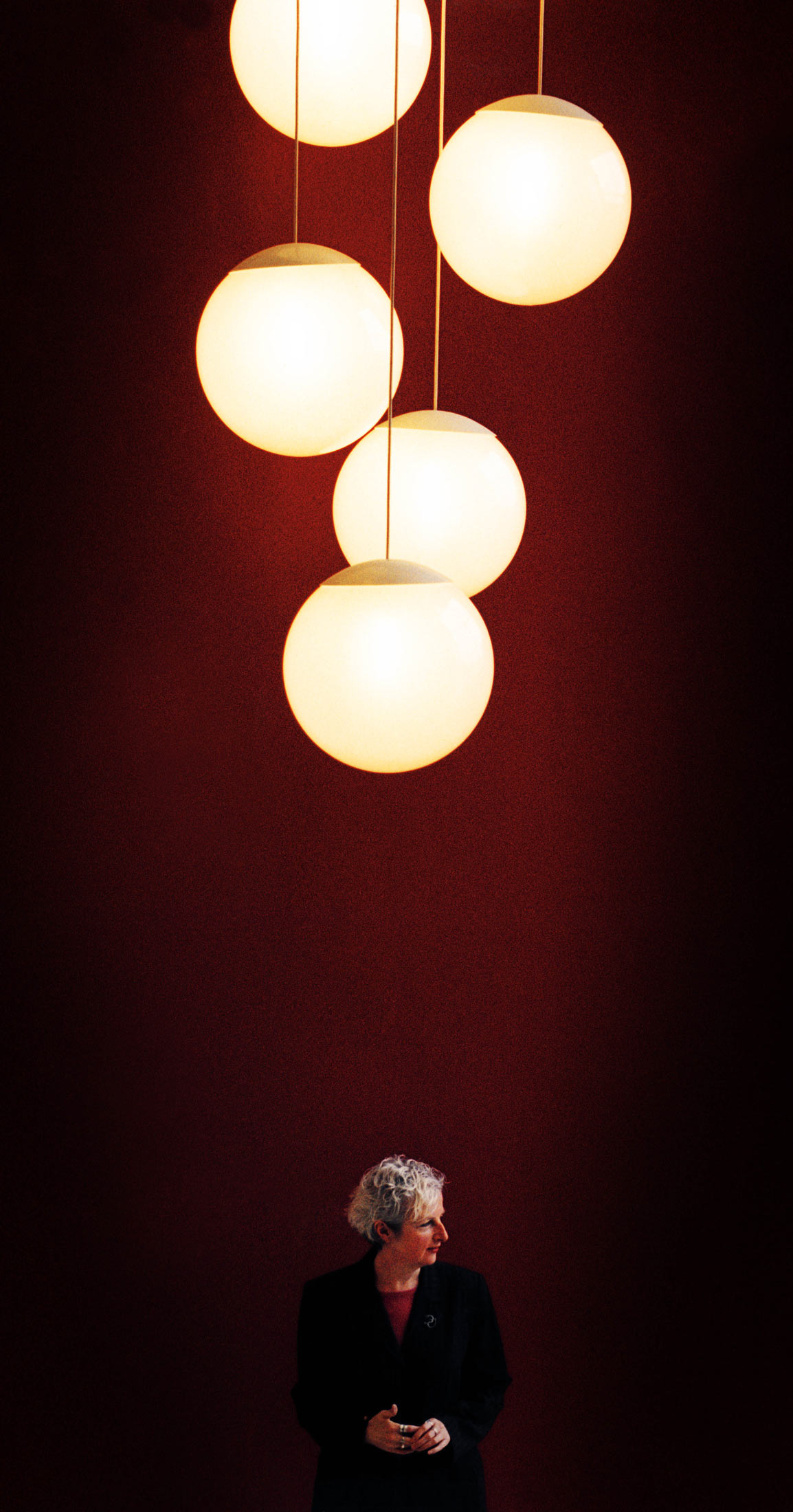 Chris Herzberg - British born, one time lecturer, now a writer and poet.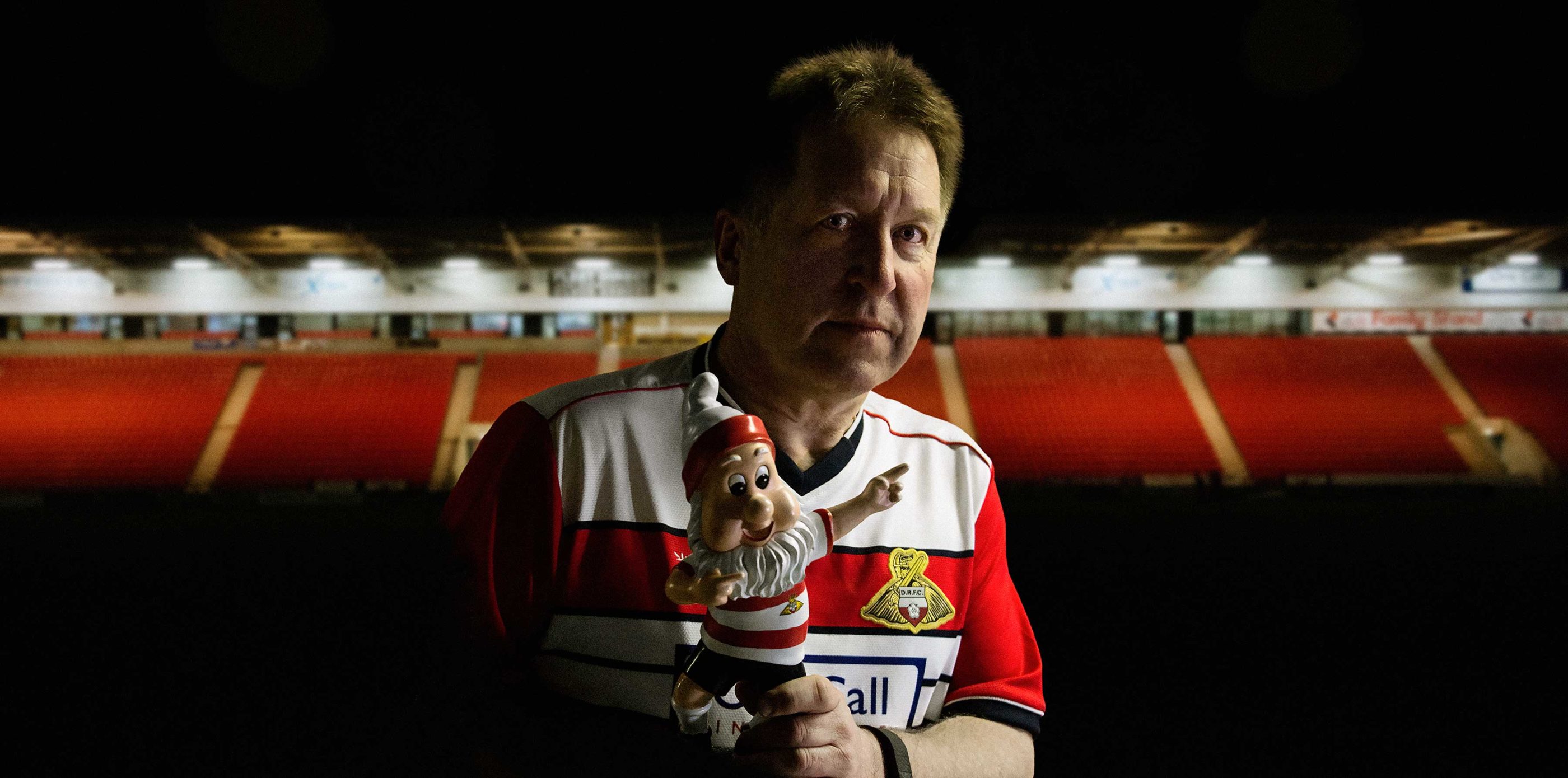 Paul Mayfield - Yorkshire born Doncaster Rovers fan. He has travelled over one million miles following his club, and takes his celebrated gnome to every game. Has run the Retford branch of the supporters club since 1981 and he won the EFL Supporter of the Year in 2017. Photographed at the Keepmoat Stadium.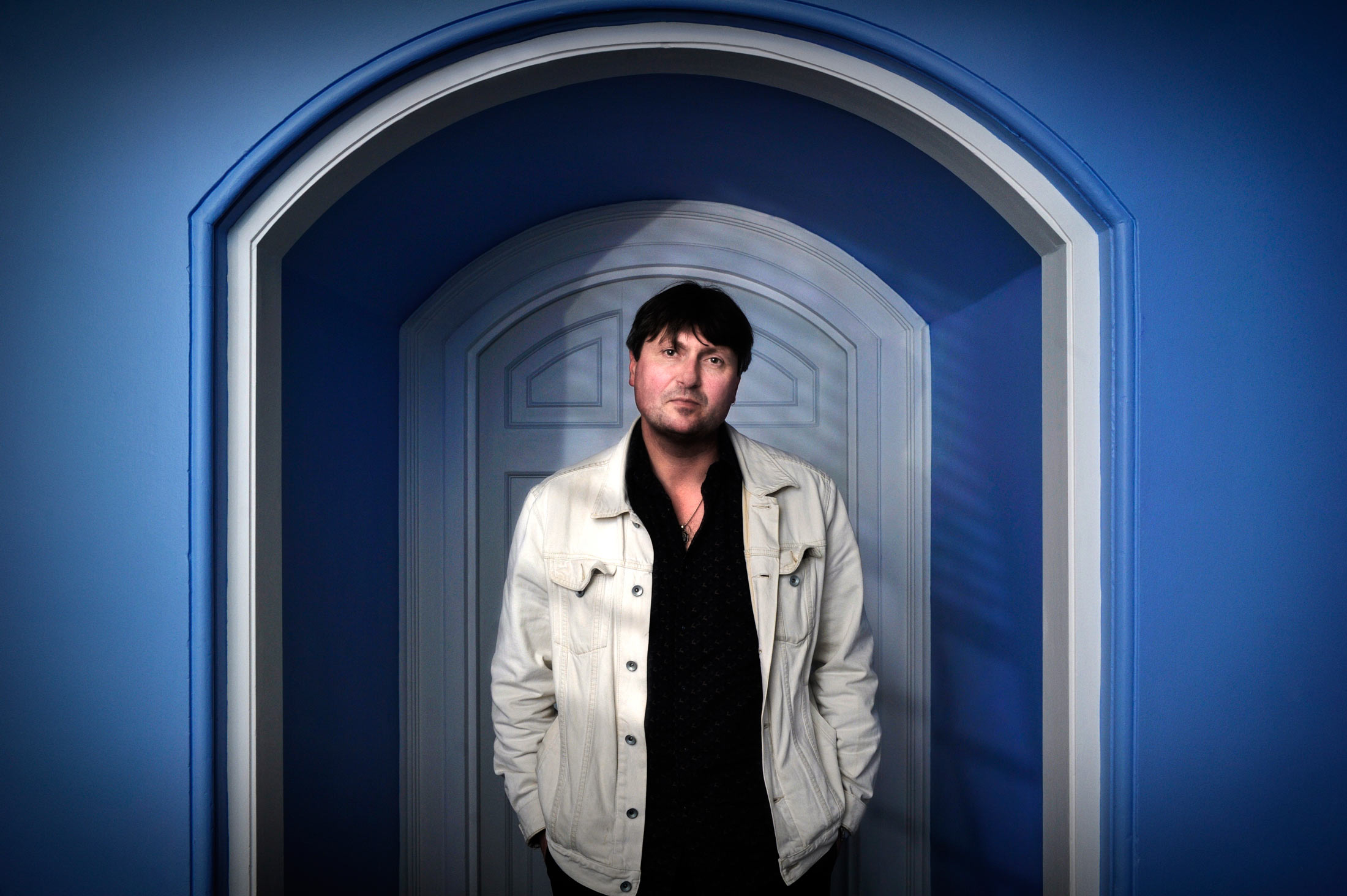 Simon Armitage CBE - A leading British poet, playwright, novelist, and broadcaster. Studied Geography at Portsmouth University. One-time Probation Officer in Manchester. Recently appointed Poet Laureate.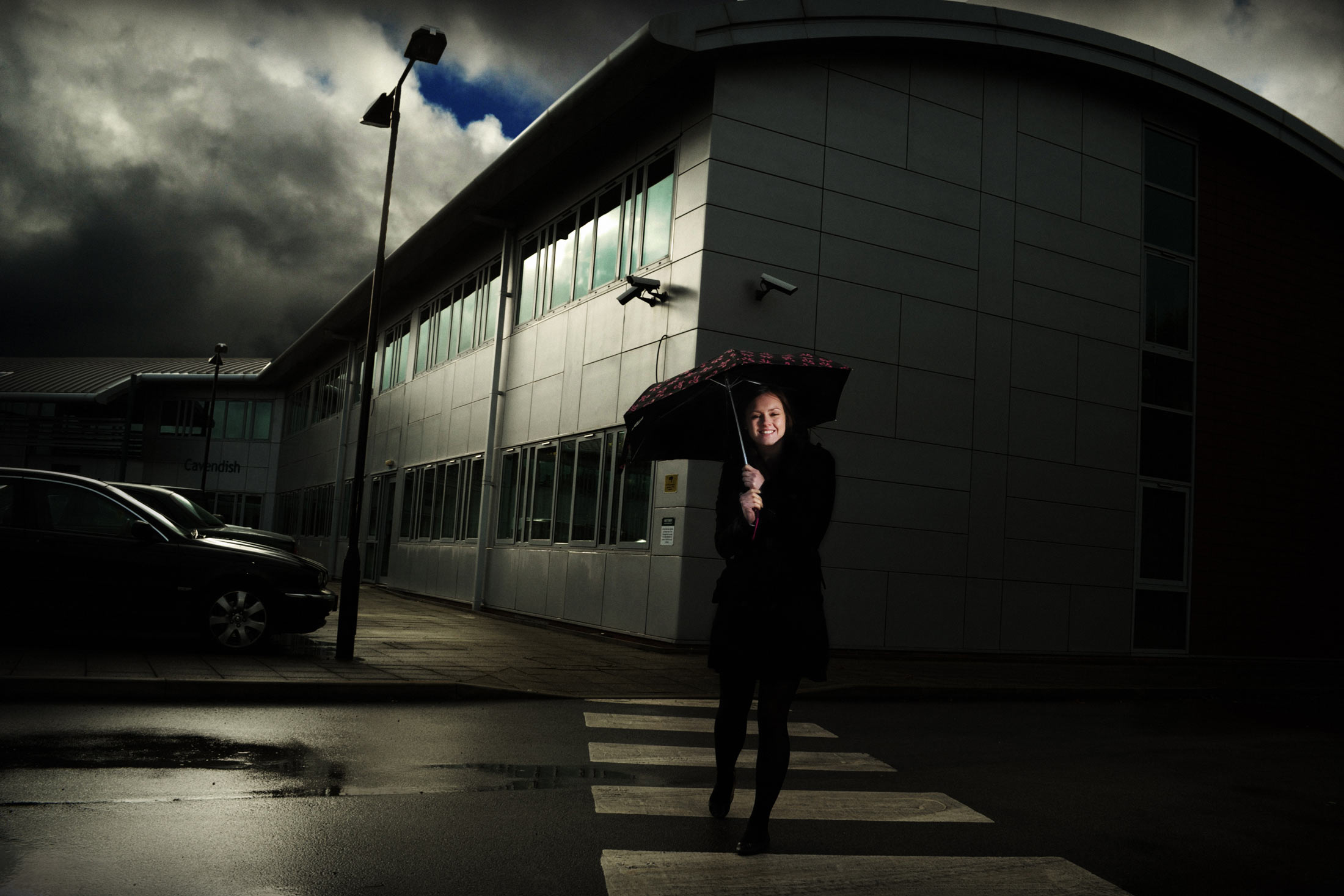 Ruth Amos - British inventor and entrepreneur. Managing Director of StairSteady and Eliot Kennedy Steelworks Academy. Winner of Britain's Young Engineer of the Year Award 2007. Invented the StairSteady, an aid to using stairs, whilst still at school.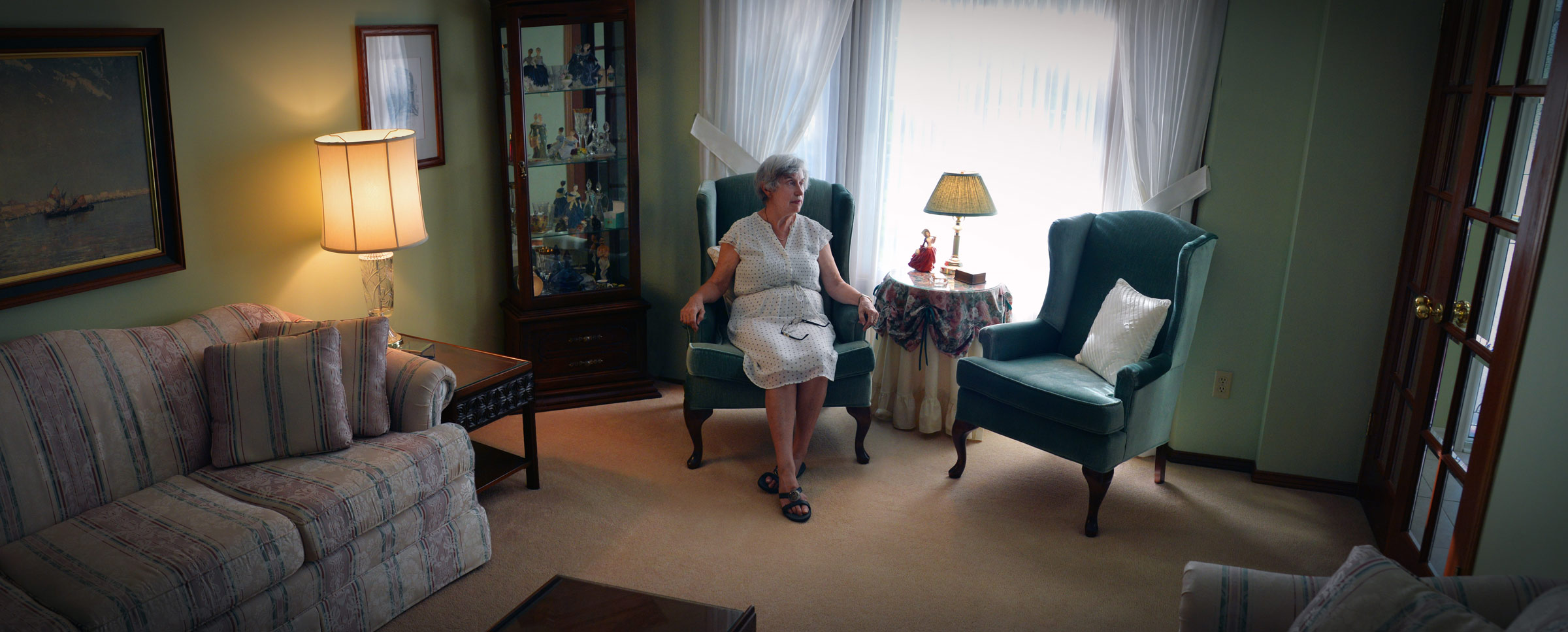 Angela McIntyre - British / Canadian citizen. In 1967 she sailed from England on the SS United States to Montreal, Canada to spend six months working there. Six months turned into a life-time, meeting and marrying a Canadian and then settling in Ontario.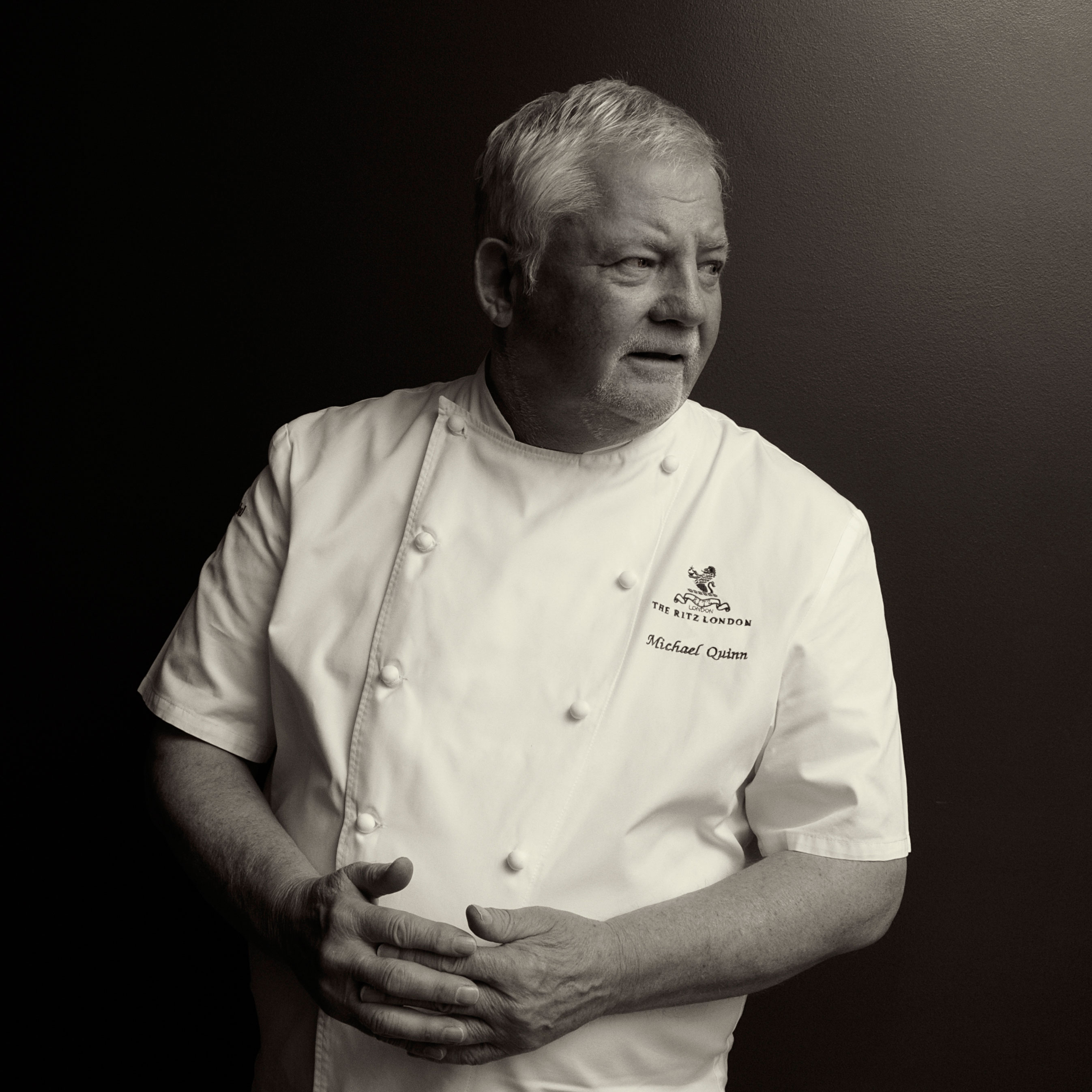 Michael Quinn MBE - First ever British Head Chef at London's Ritz Hotel and the first celebrity chef of his generation in the 1980's. Became a homeless alcoholic, recovered and founded Ark, a drug awareness charity.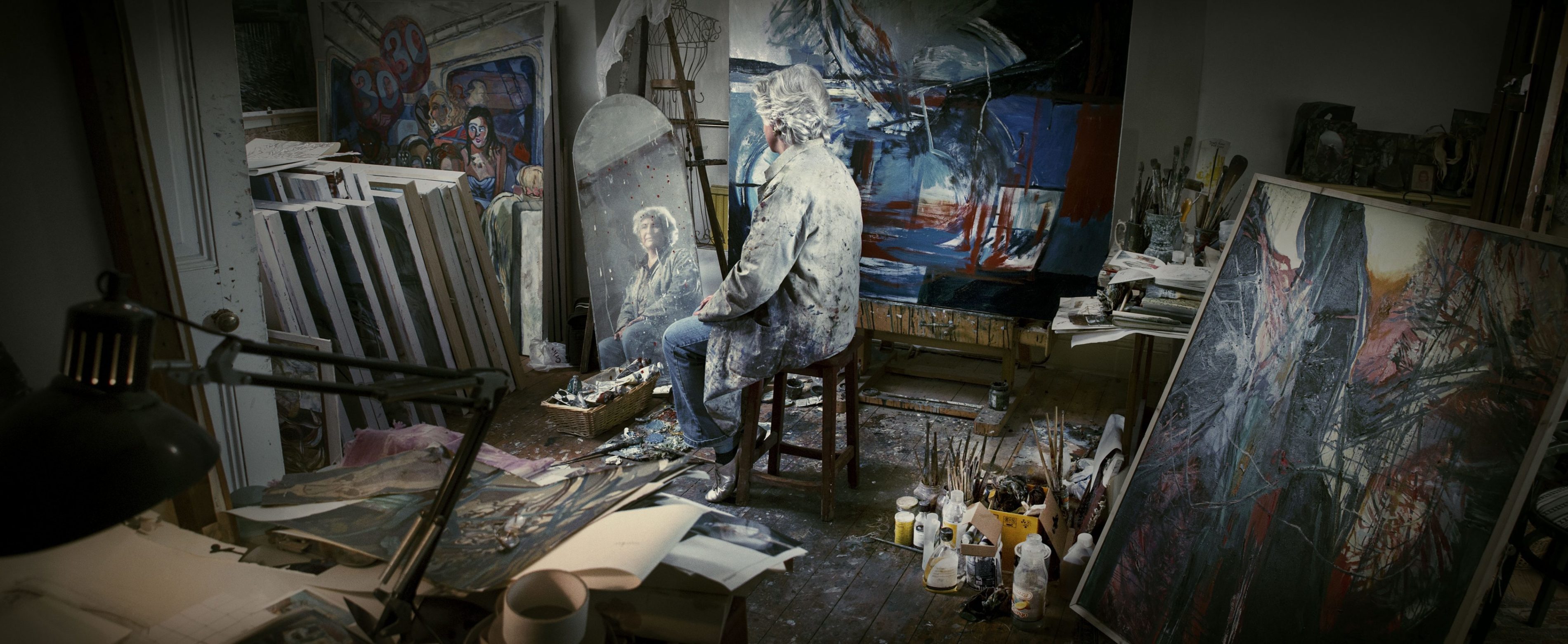 Janet Samson - English artist. Her work has been shown extensively in galleries across the UK. She is known for her expressive colour and strongly structured figurative work.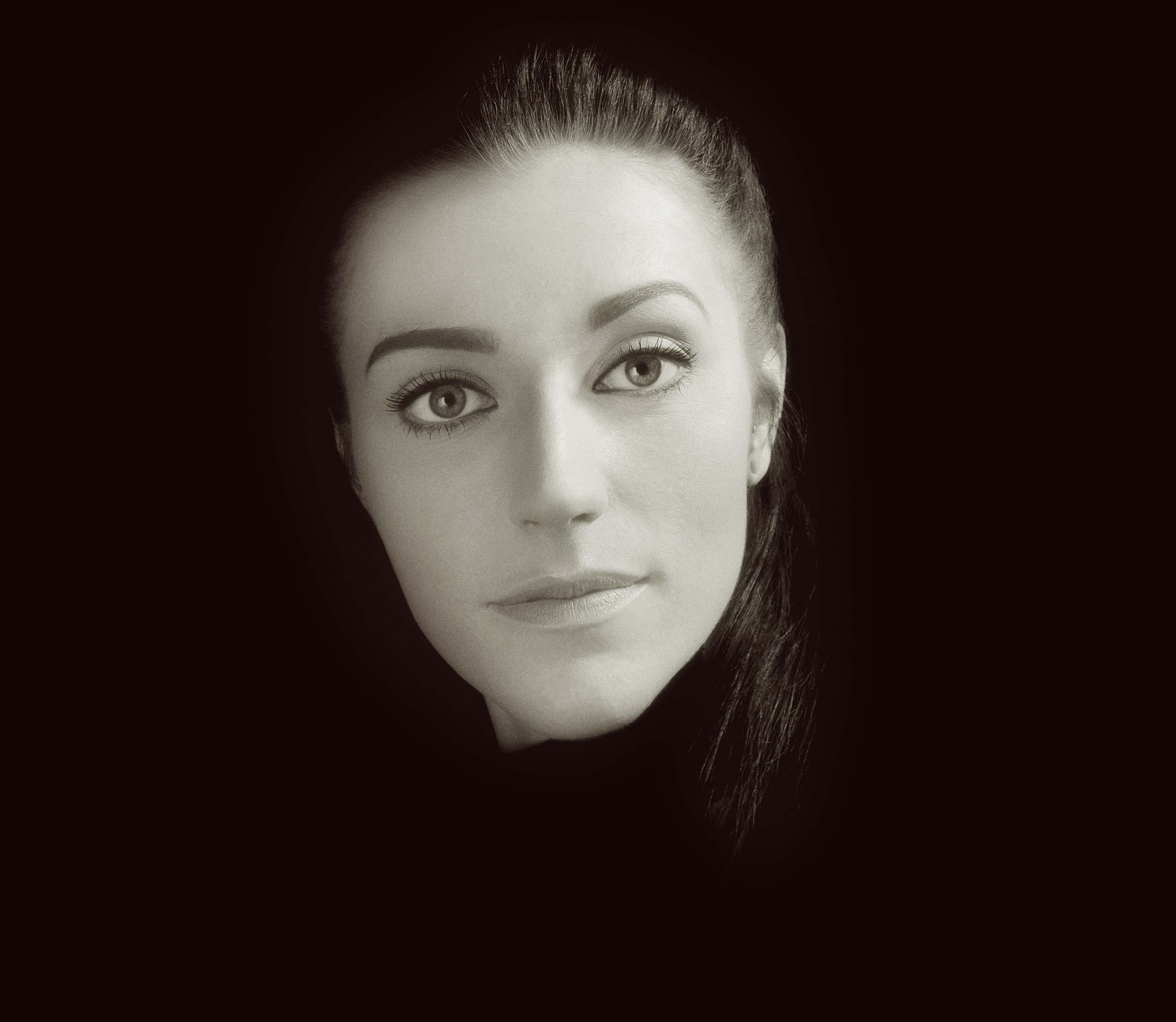 Kate Hughes..Yorkshire born singer, plays in local bands in South Yorkshire at night while holding down a day job.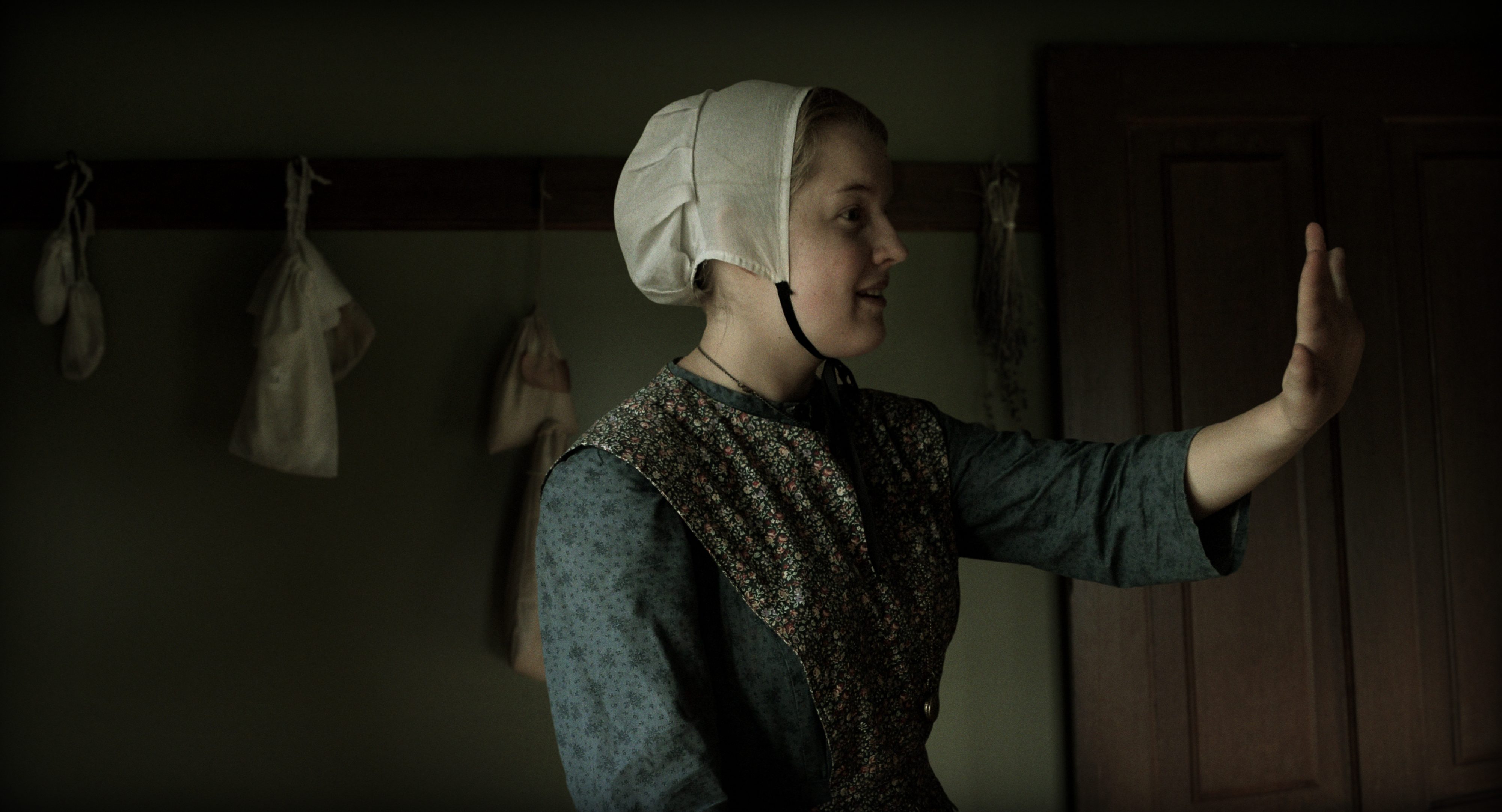 Amy - A young costumed volunteer, pictured working at a Mennonite household at Doon Heritage Village, a living history museum which depicts life in Ontario, Canada in 1914.

Sylvia Cox - Yorkshire born, worked in the legal profession for 40 years. Has sung with Opera Diva Leslie Garret at school and was the first female member of the Armthorpe Elmfield House Brass Band.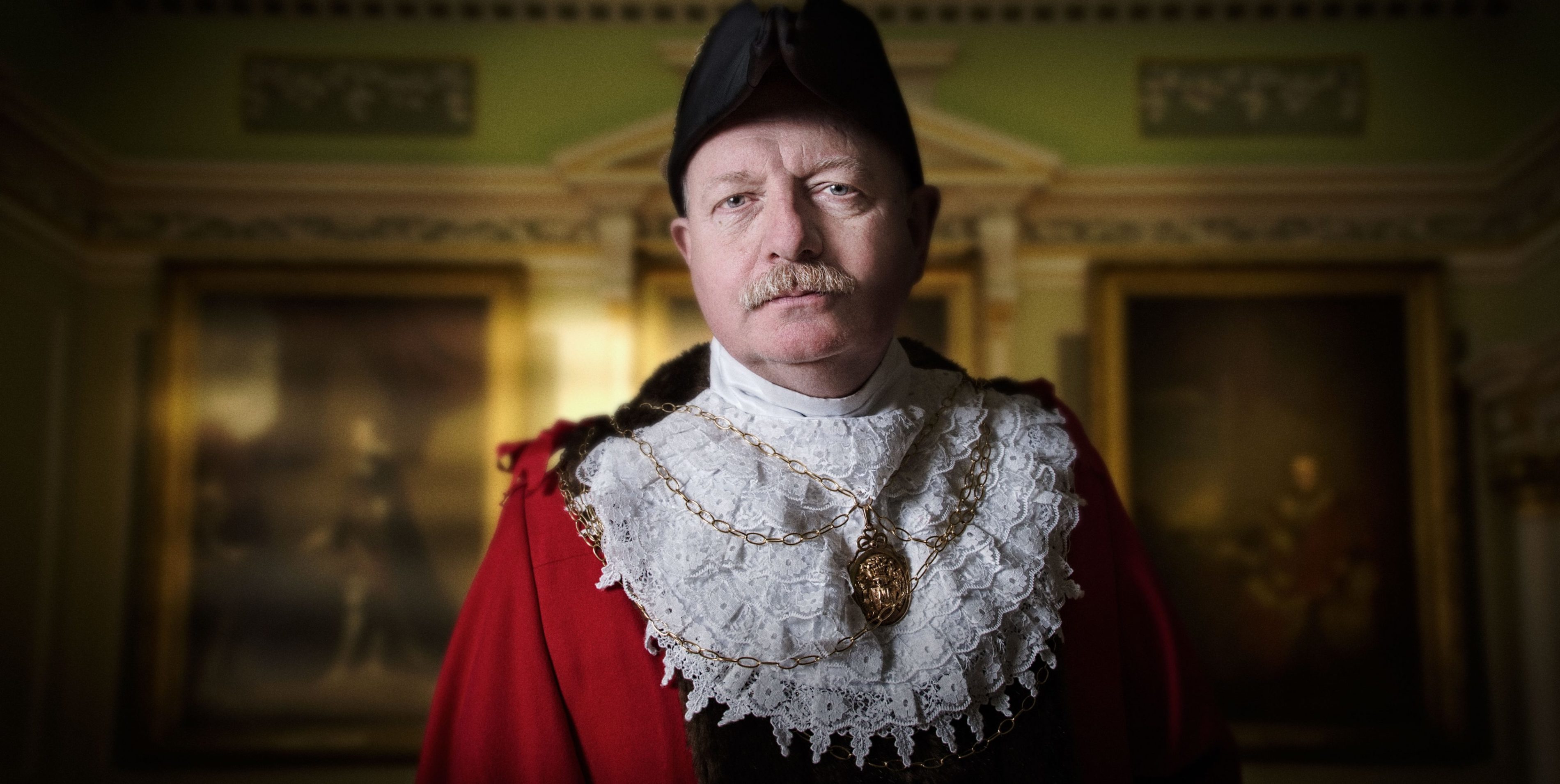 Doncaster Metropolitan Borough Councillor David Nevett , The Civic Mayor of Doncaster, 2016-17.
Has worked tirelessly for charity and for the local community, alongside his full time profession as an engineer for a glass company .Now retired. Photographed at the Mansion House, Doncaster.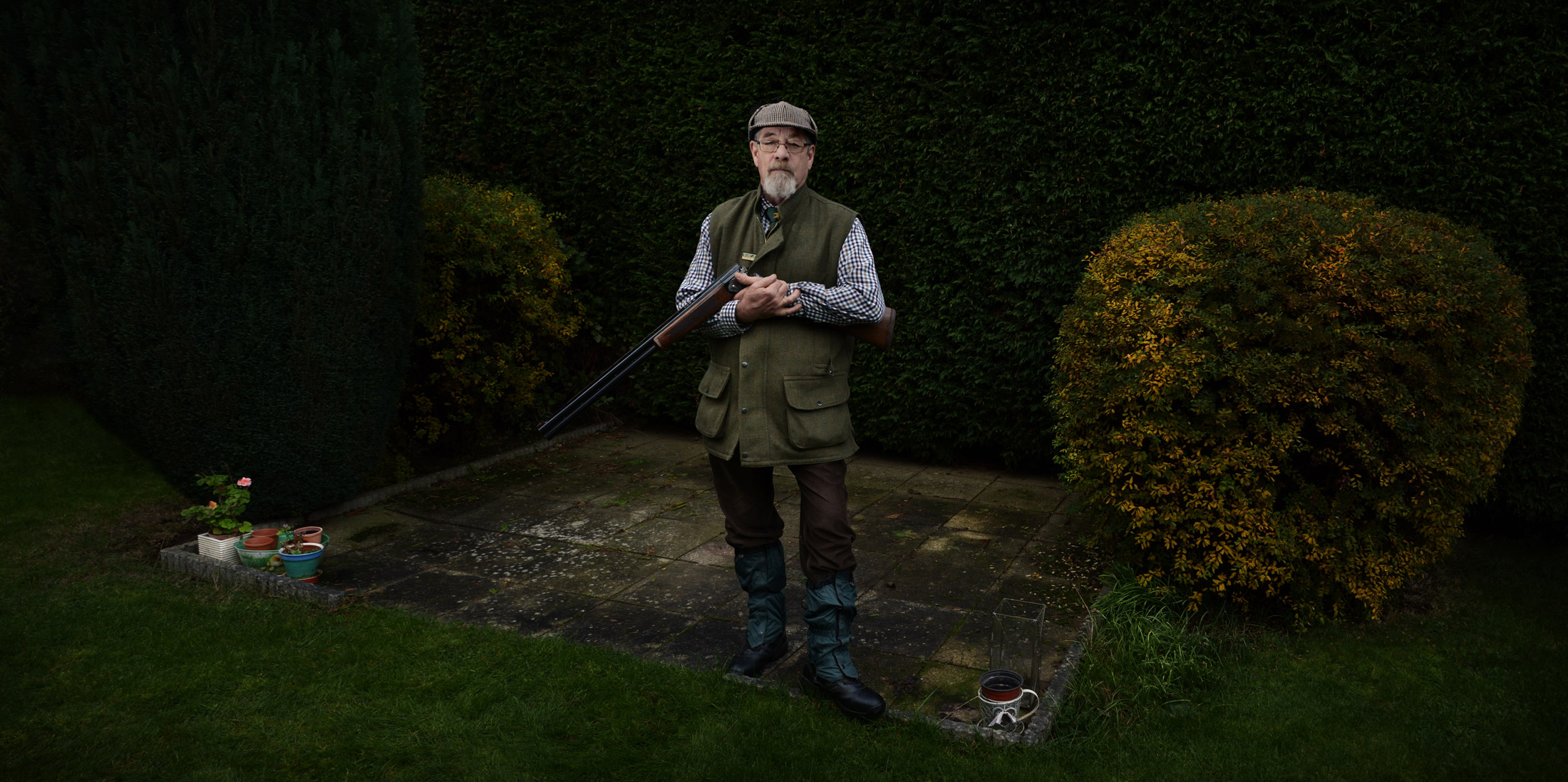 Mike Fowler - British-born, spent a lifetime working in electronics and education. As an engineer he worked on pirate radio station 'Radio 270' off the Yorkshire coast. Now shoots and beats.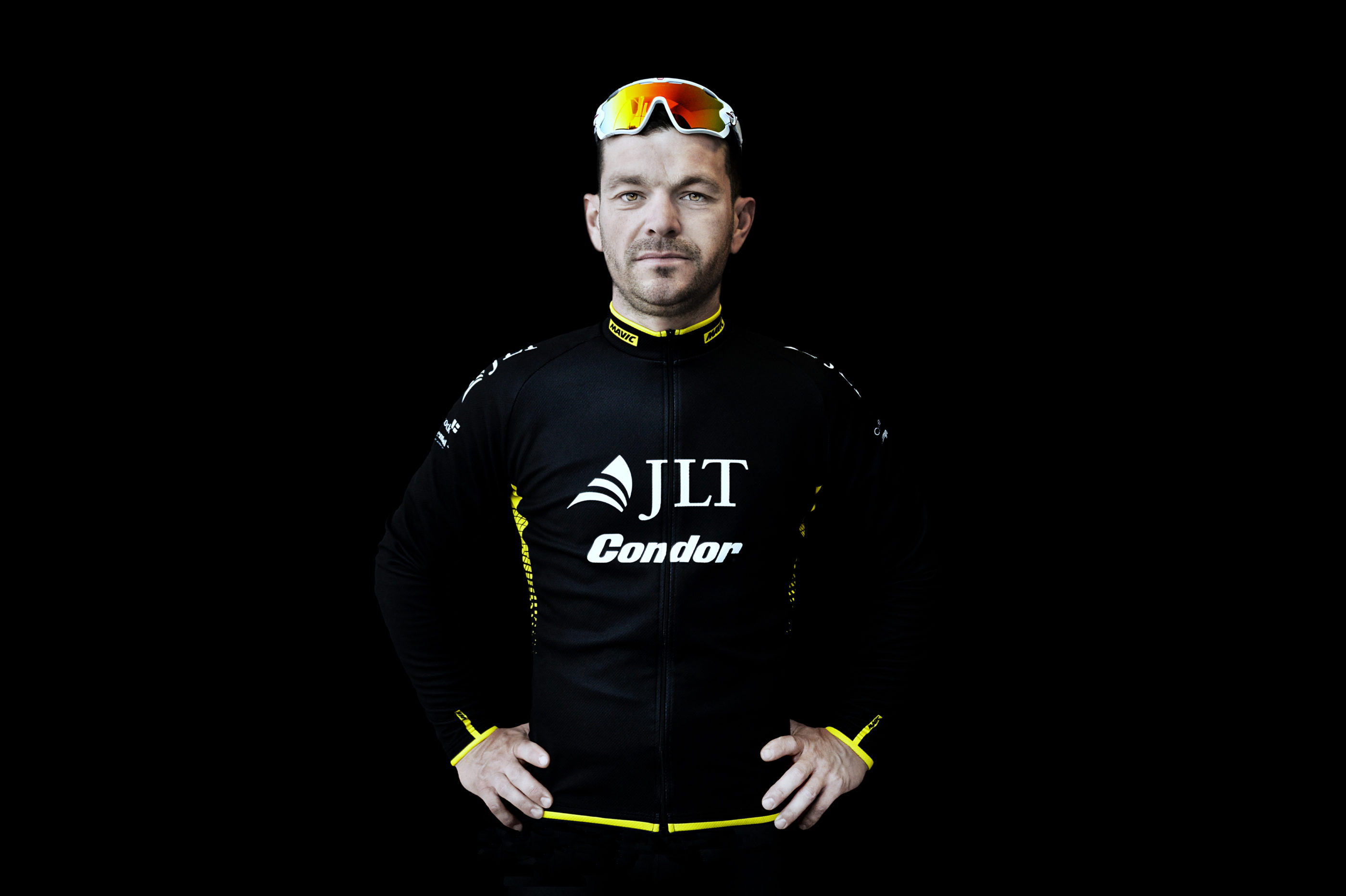 Graham Briggs - Yorkshire born professional road racing cyclist, member of the JLT-Condor team .
Races include Tour de Yorkshire, Milk Race and Tour of Britain amongst many.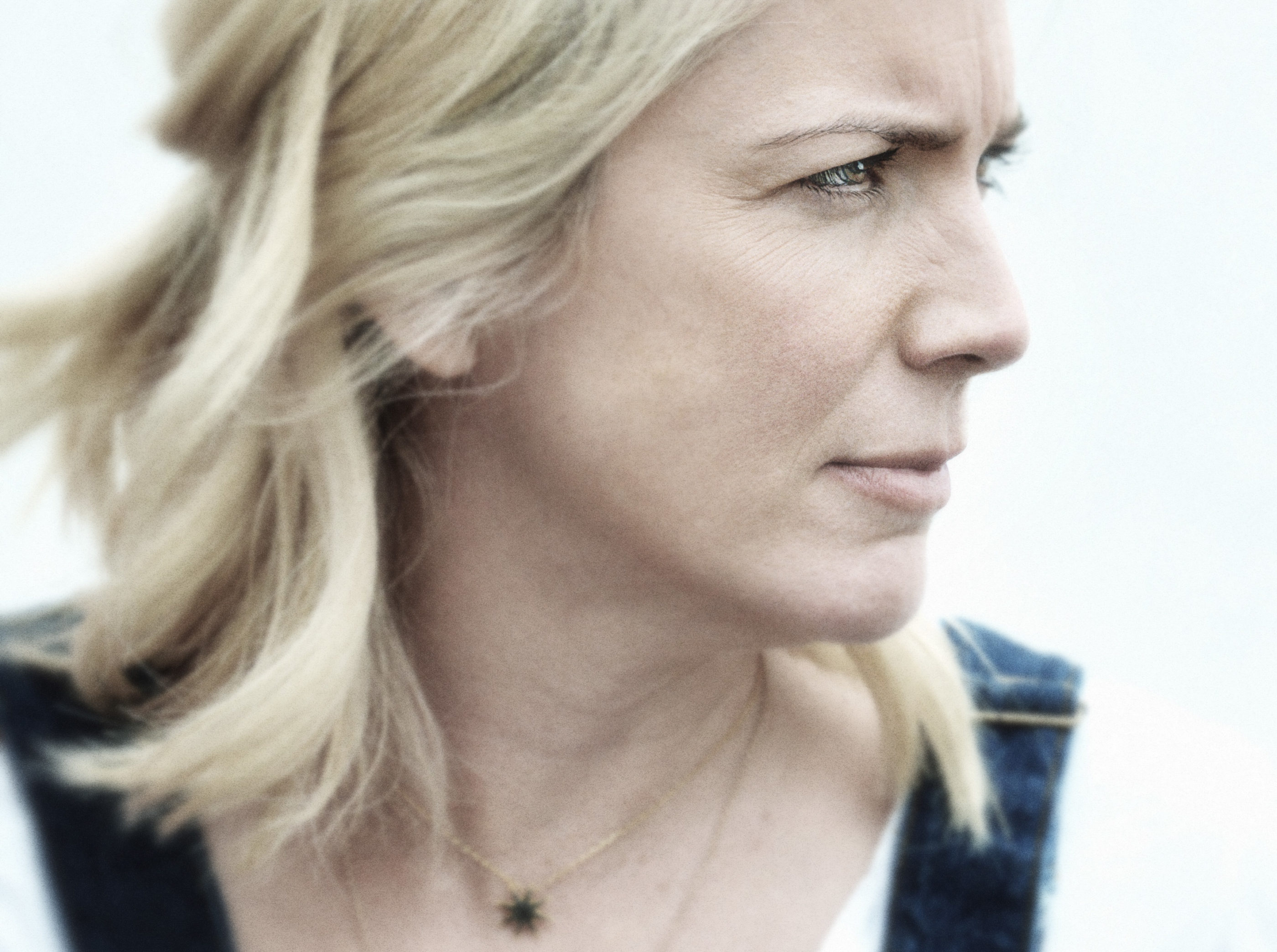 Lisa Faulkner..British actress, celebrity chef and presenter. Appeared in Brookside, Holby City ,Spooks and Eastenders. Has a passion for cooking and has won Celebrity Masterchef and written 3 cook books.

Robert Taylor - British body builder, twice named 'Mr Britain' the British Champion at the UKBBF bodybuilding national championships in recent years. The gym owner from Yorkshire has been training as a body builder since he left school.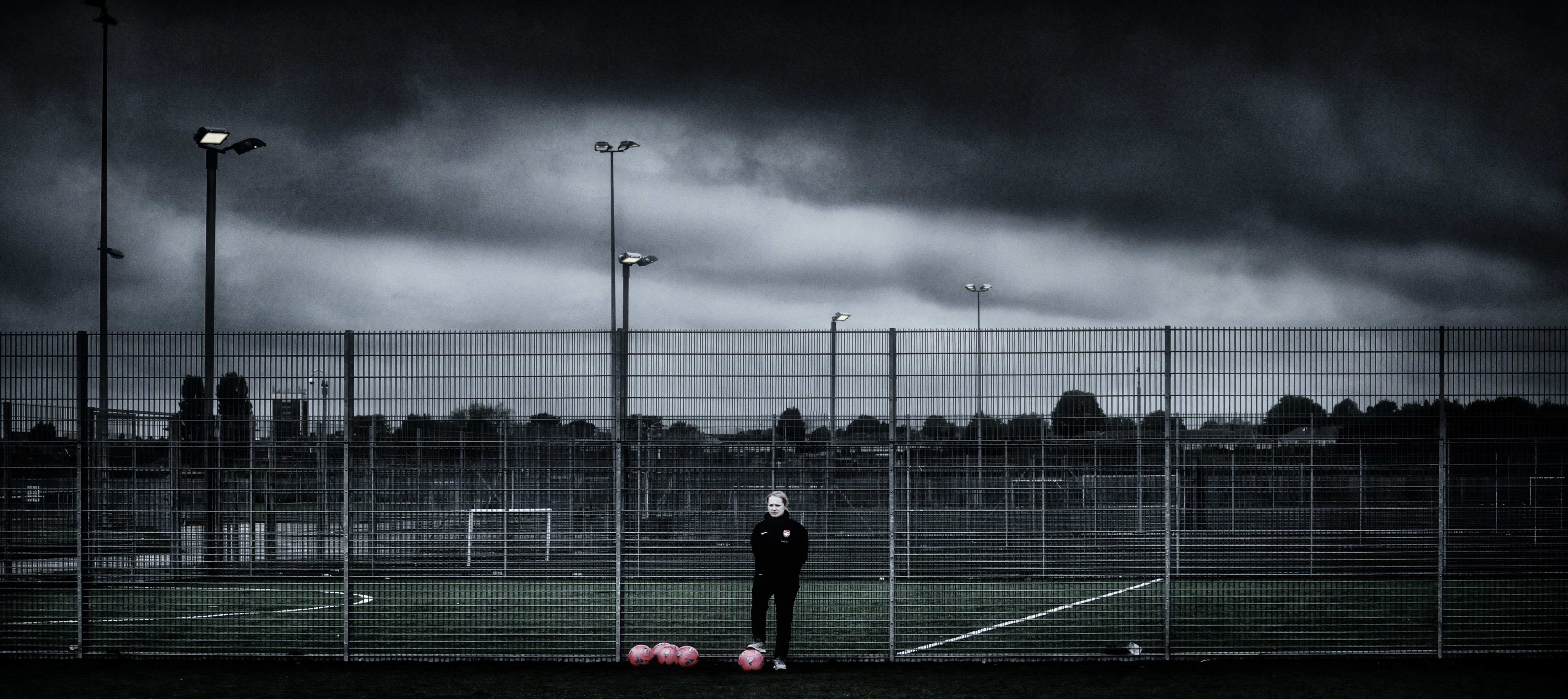 Kim Little - Scottish Professional footballer plays for Arsenal. Leading scorer for the Scottish national side and first recipient of PFA Women's Player of the Year 2013. Named BBC Women's Footballer of the Year, 2016.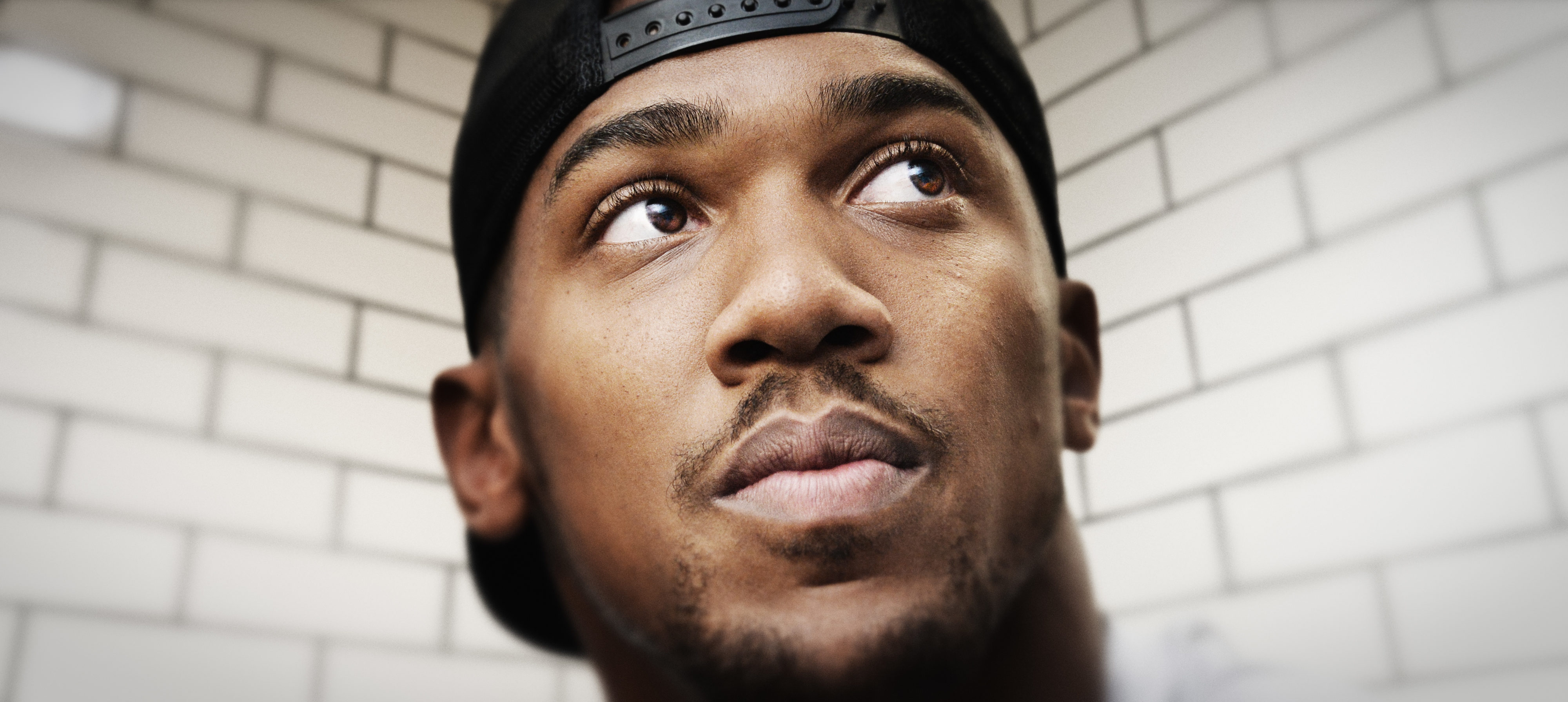 Anthony Joshua - British born, World Champion Boxer, recently won his 3 heavyweight titles back in a rematch with Mexican Andy Ruis Jr. Previously as an amateur, he won Olympic Gold at the 2012 London Games. Photographed in a Gym in Barnsley.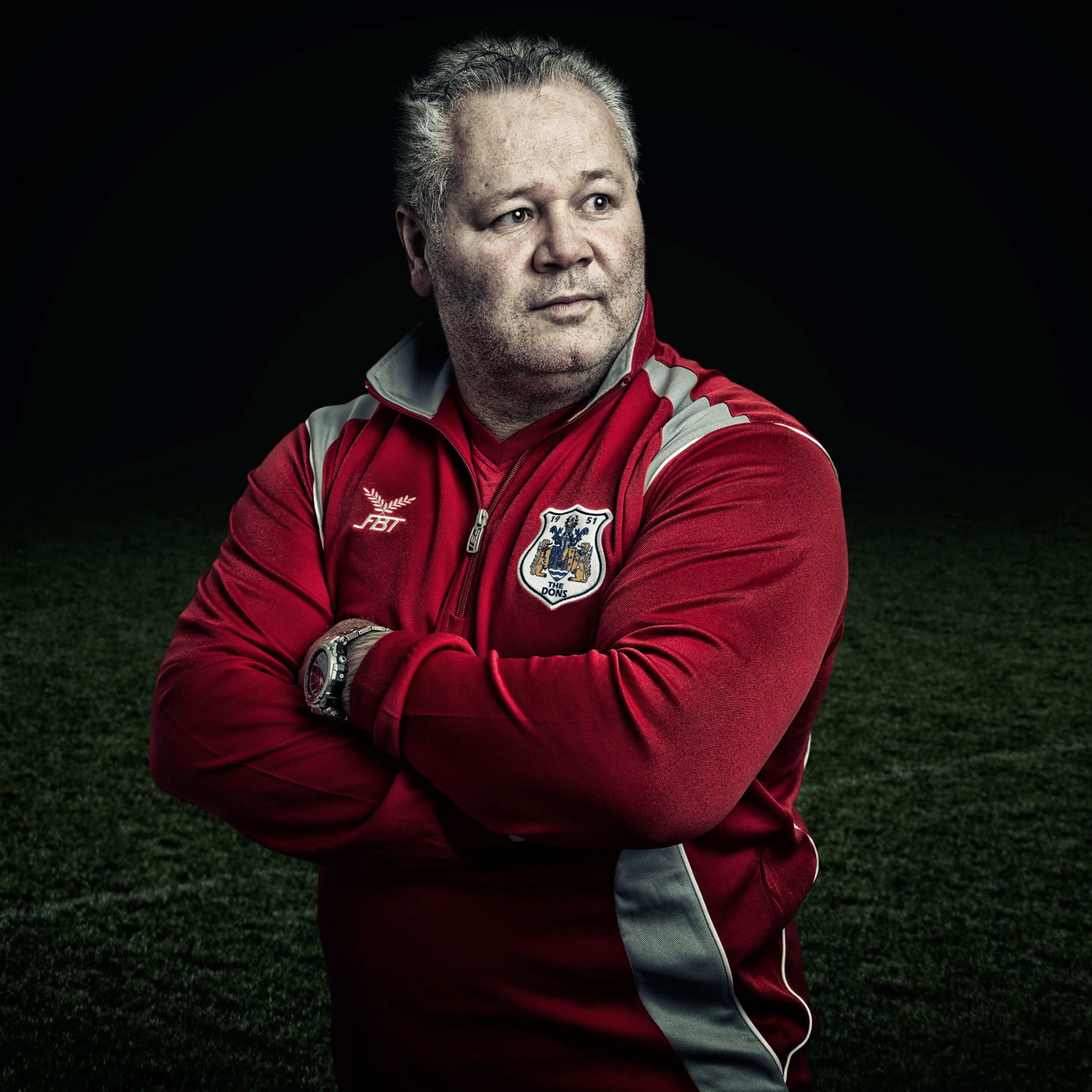 Carl Hall - New Zealand born ex-professional rugby league and rugby union player. Currently CEO of Doncaster Rugby League Club and previous owner. Played for Hull Kingston Rovers, Leeds, Bradford and Doncaster amongst others and for union clubs Stade Francais and Moseley.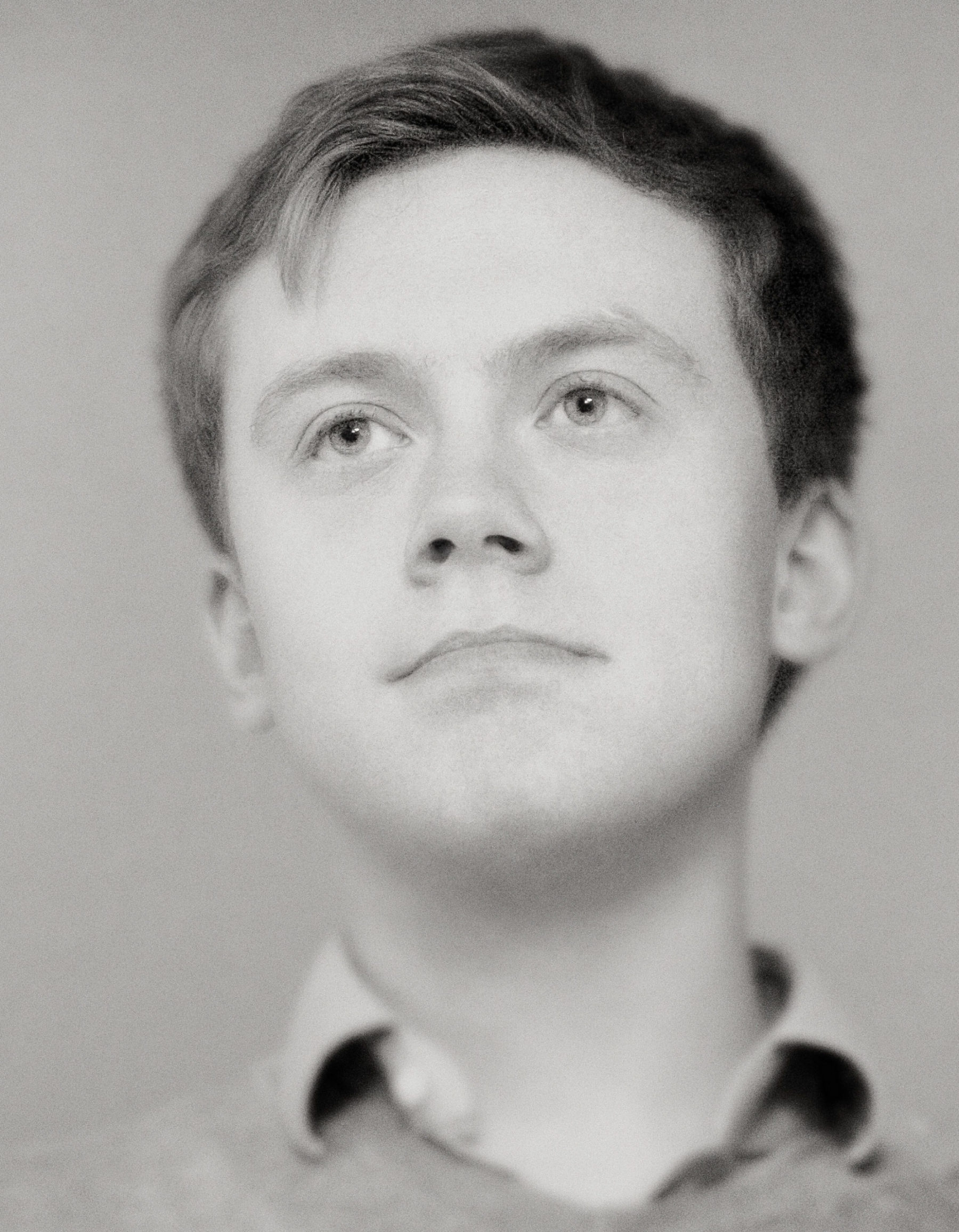 Owen Jones - Yorkshire born author, commentator, left wing political activist and regular columnist for the Guardian and New Statesman. Has helped to raise the profile of class based issues with his books 'Chavs' and 'The Establishment'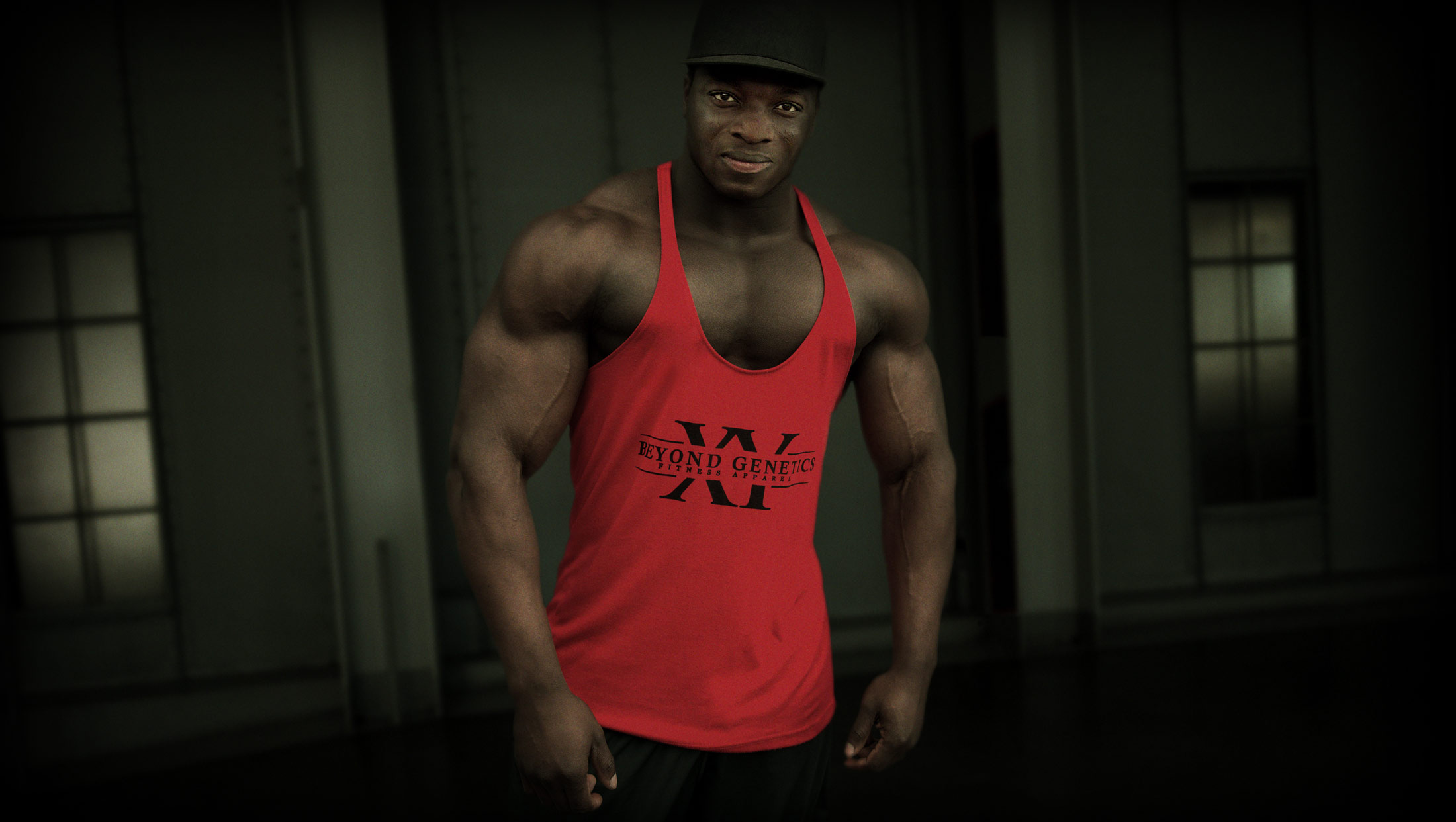 Azeez Salu - The New York born 21 year old has twice been crowned British Junior Bodybuilding Champion.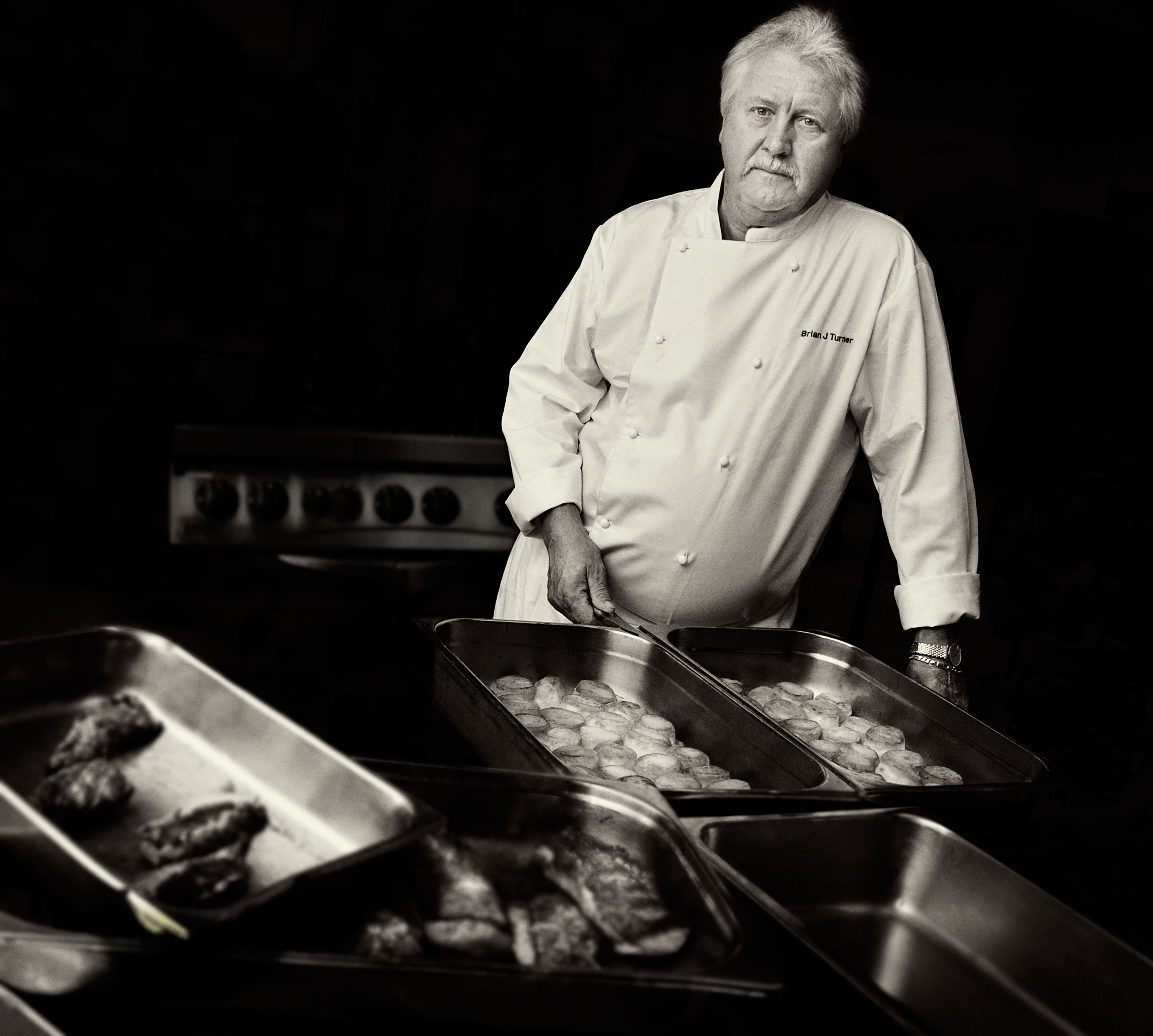 Brian Turner - One of Britain's best known chefs. The Yorkshire-born chef has appeared regularly on BBC's Ready, Steady, Cook, and ITV's This Morning, plus many other programmes.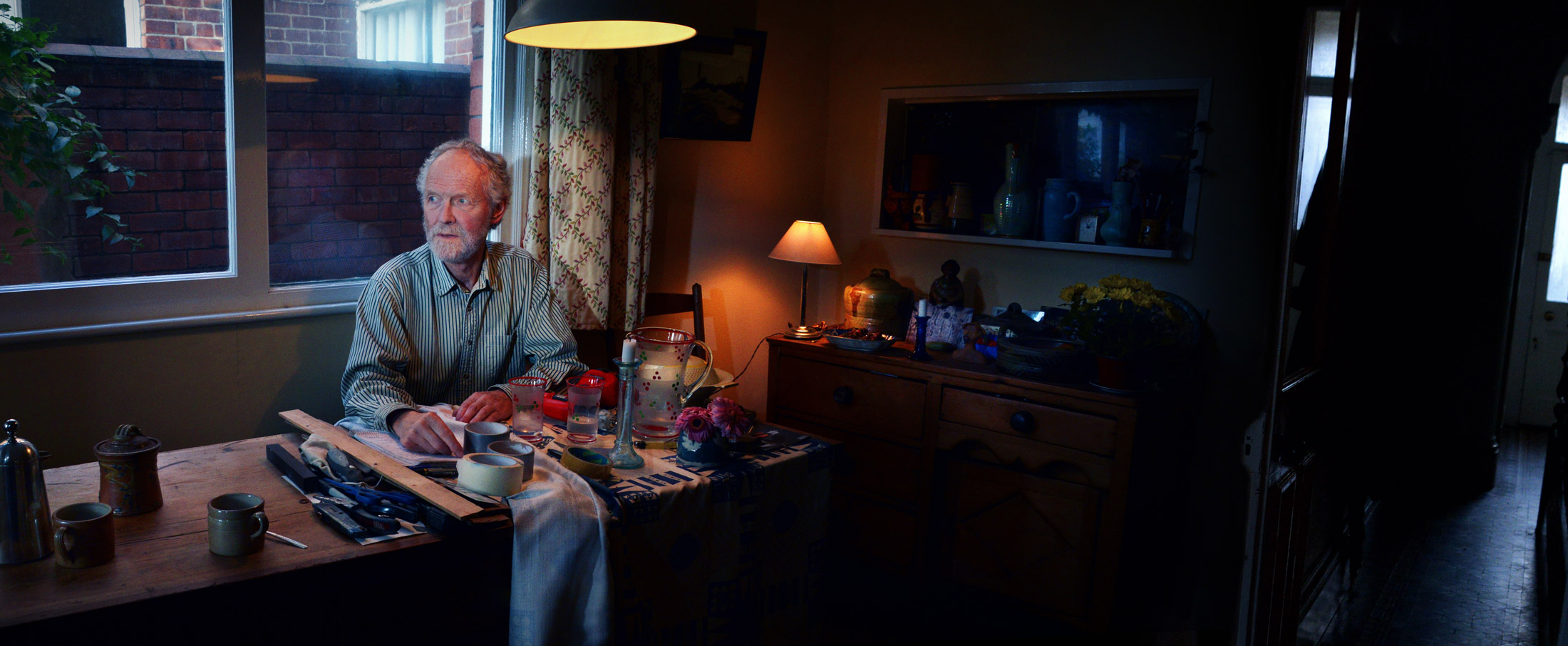 Peter Samson - British independent filmmaker, ex-student of the Royal College of Art. Shortlisted for the prestigious Grierson Awards (celebrating British documentaries) and his film 'Theatre of the Mundane' was shown at the 2014 London Film Festival.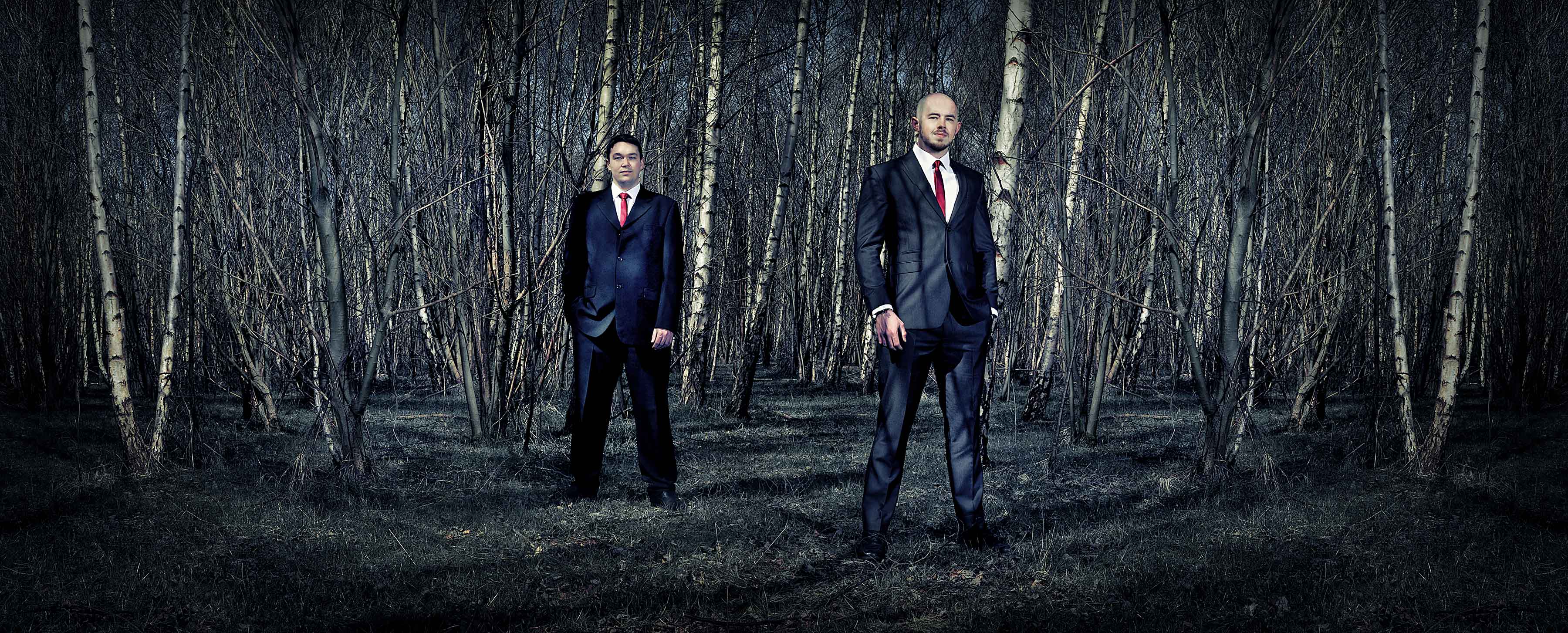 Passionate about what they do… Chris Wardle-Cousins (left) and Simon England (right) make up Krimson, a design agency who tell stories through brand, print and digital media.
Lemn Sissay MBE - British poet, author and broadcaster. He was the official poet at the 2012 London Olympics. Spent his childhood in care and left school at the age of 15. Elected Chancellor of the University of Manchester.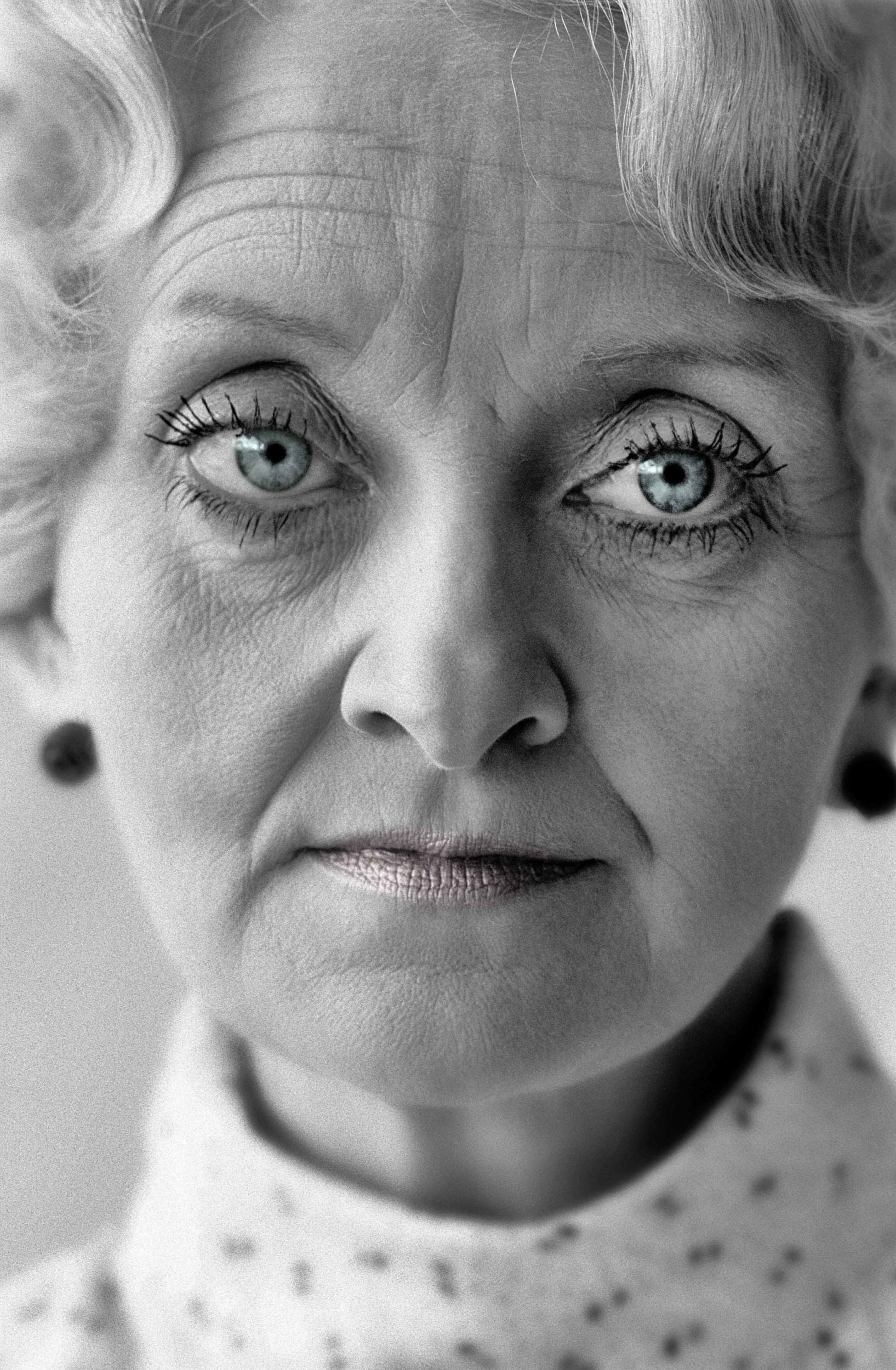 Margaret - 'Sad Eyed Lady of the Lowlands' - This was shot some time back, and her last name escapes me now although I remember she worked in office administration. Had a very 1950's look.

Professor Sir Cary Cooper - American-born psychologist, broadcaster, and educator. Knighted in 2014 for services to social science.

David Williams - English born artist, studied at Canterbury College of Art, his main interest is concerned with space and light and how the eye can be deceived by these phenomenon. He has had many group and one man shows across the nation including, prominently, at the Design Centre, Islington.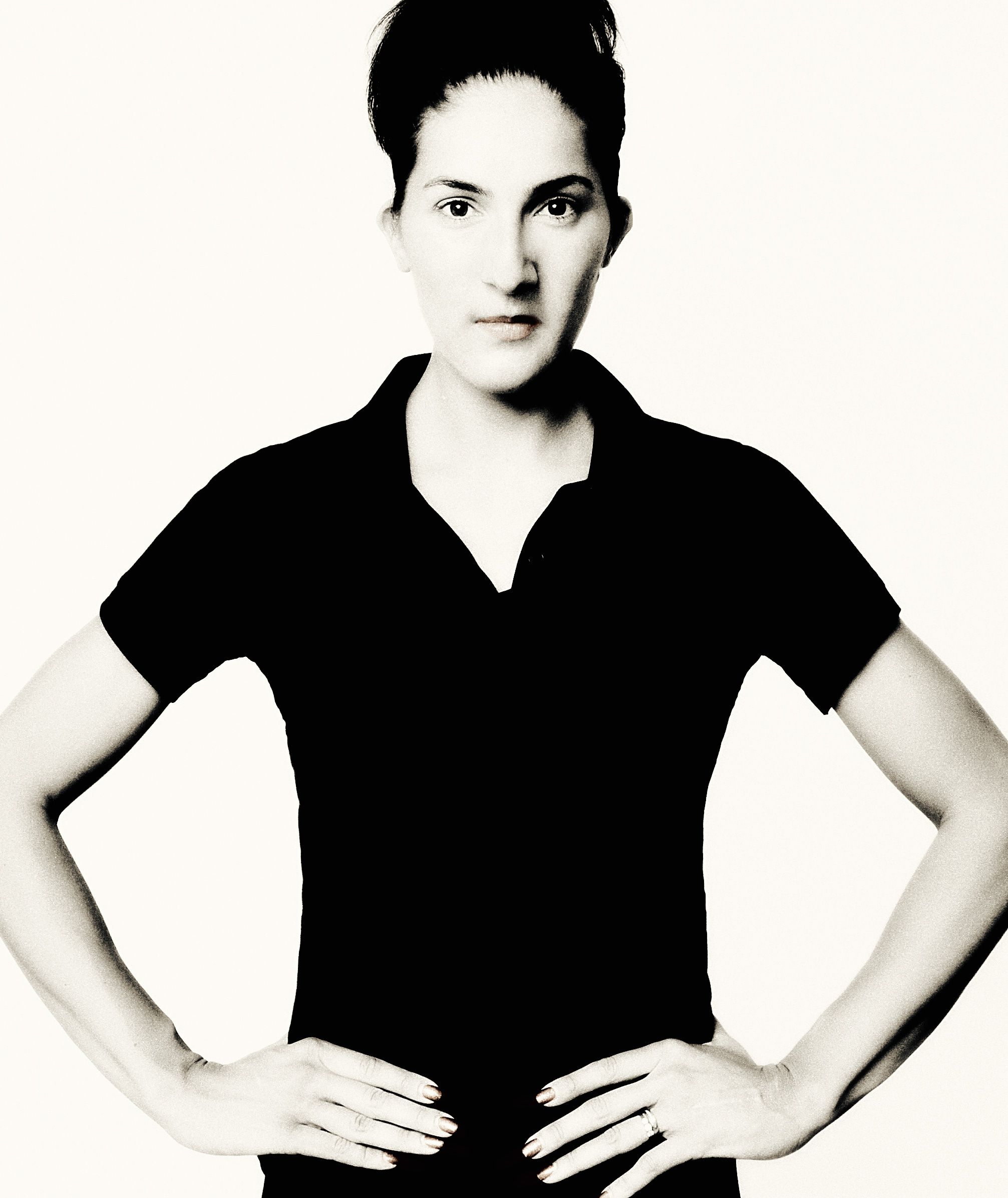 Sarah Stevenson MBE - Yorkshire born. Twice World Taekwondo Champion. Four time European Champion. She won Britain's first ever Taekwondo medal (Bronze) in the Beijing Olympics 2008. Read out the athlete's promise at the London Olympics 2012. Now a coach and lifestyle mentor.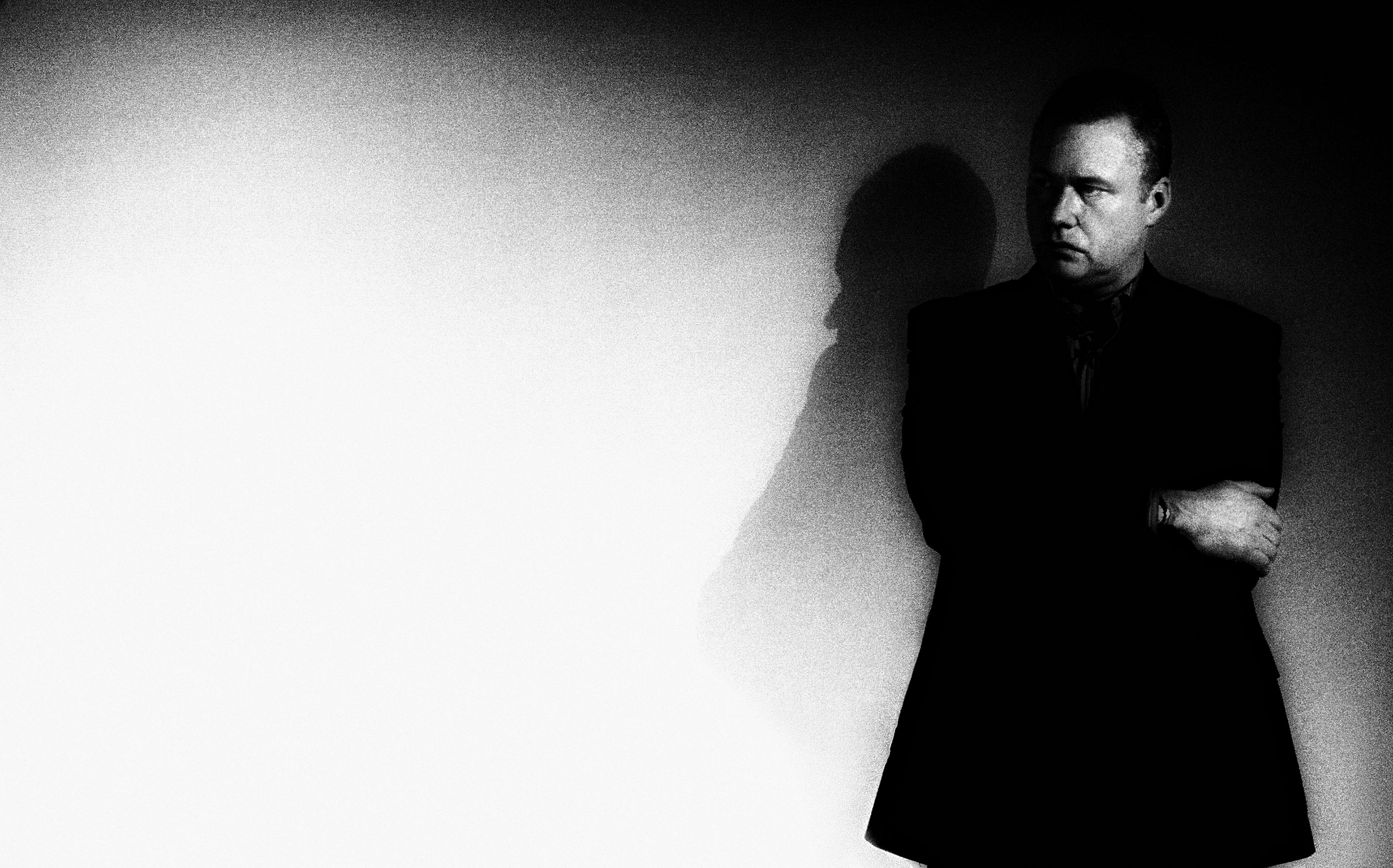 Ray Maguire - Previously Sony Senior Vice President of Europe. He is credited with launching the Playstation in the UK and helping to establish the Playstation brand across Europe. Co-founder of Mindfitness Digital helping businesses deal with stress and improving performance and resilience.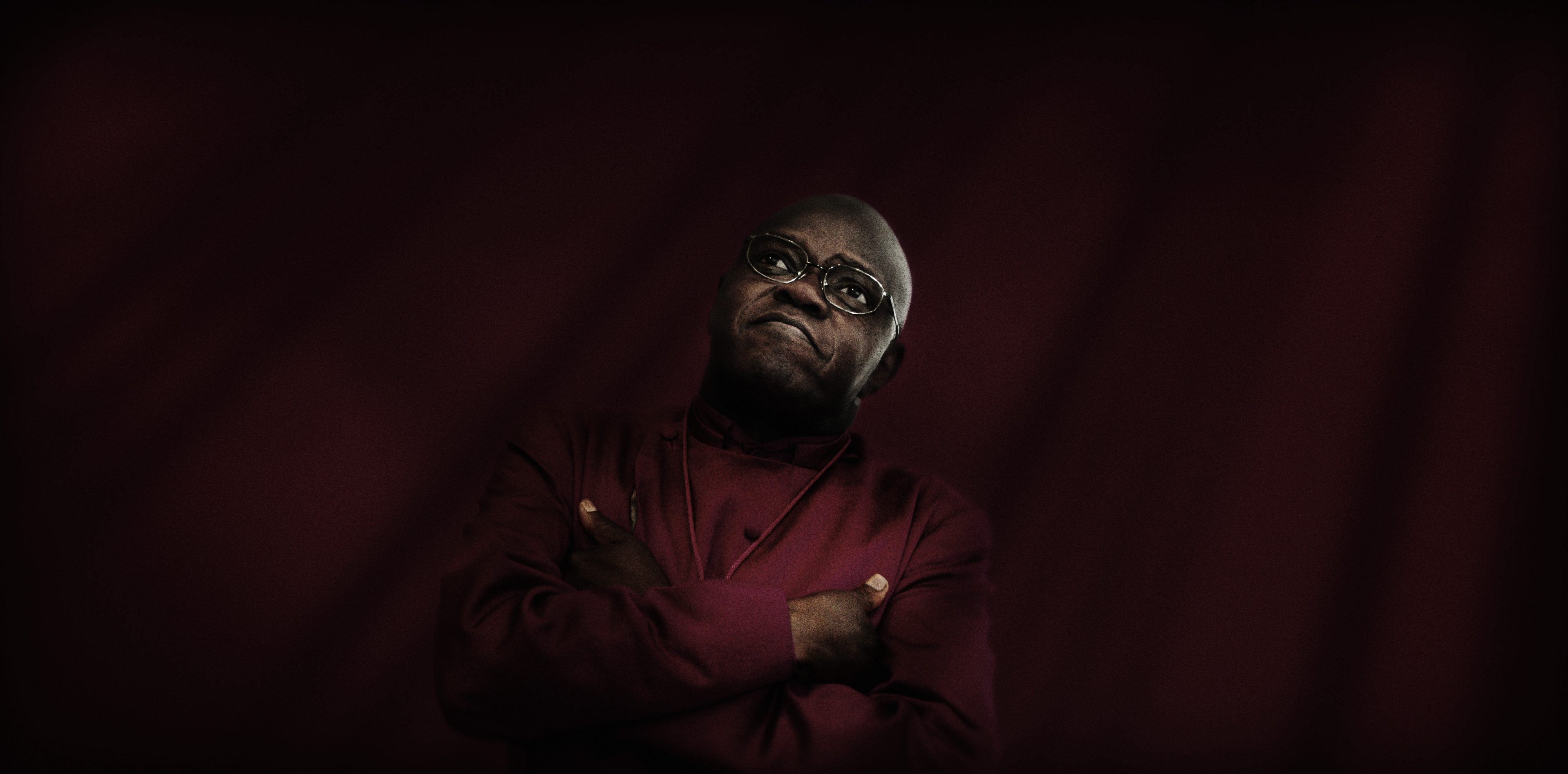 The Most Revd and Rt Hon John Sentamu, Archbishop of York - the Ugandan born Archbishop is the second most senior cleric in the Church of England after the Archbishop of Canterbury.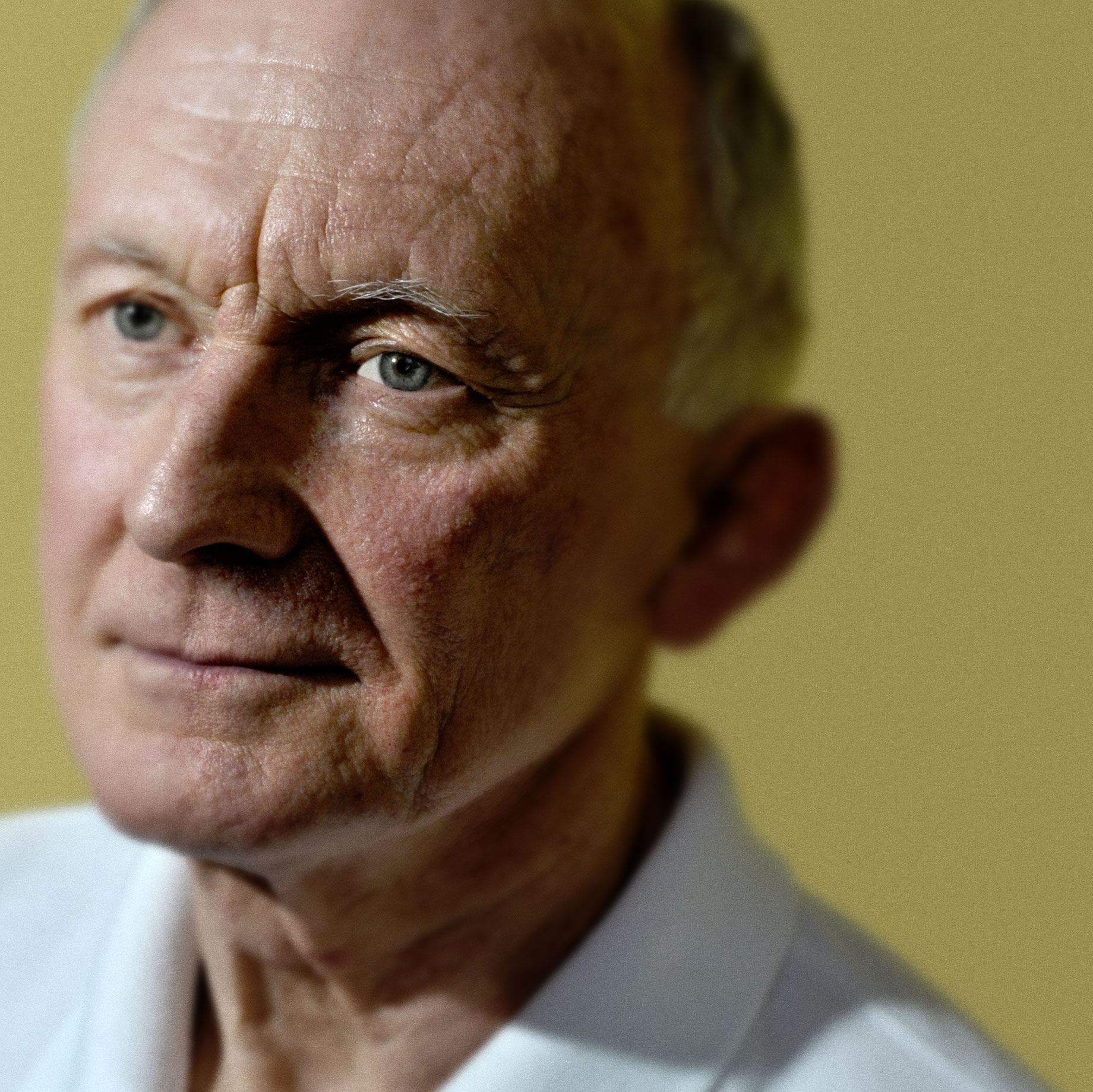 Alan Smith - English Physiotherapist. Worked with the England football team 1994-2002, and dealt with David Beckham's famous metatarsal injury just before the 2002 World Cup finals!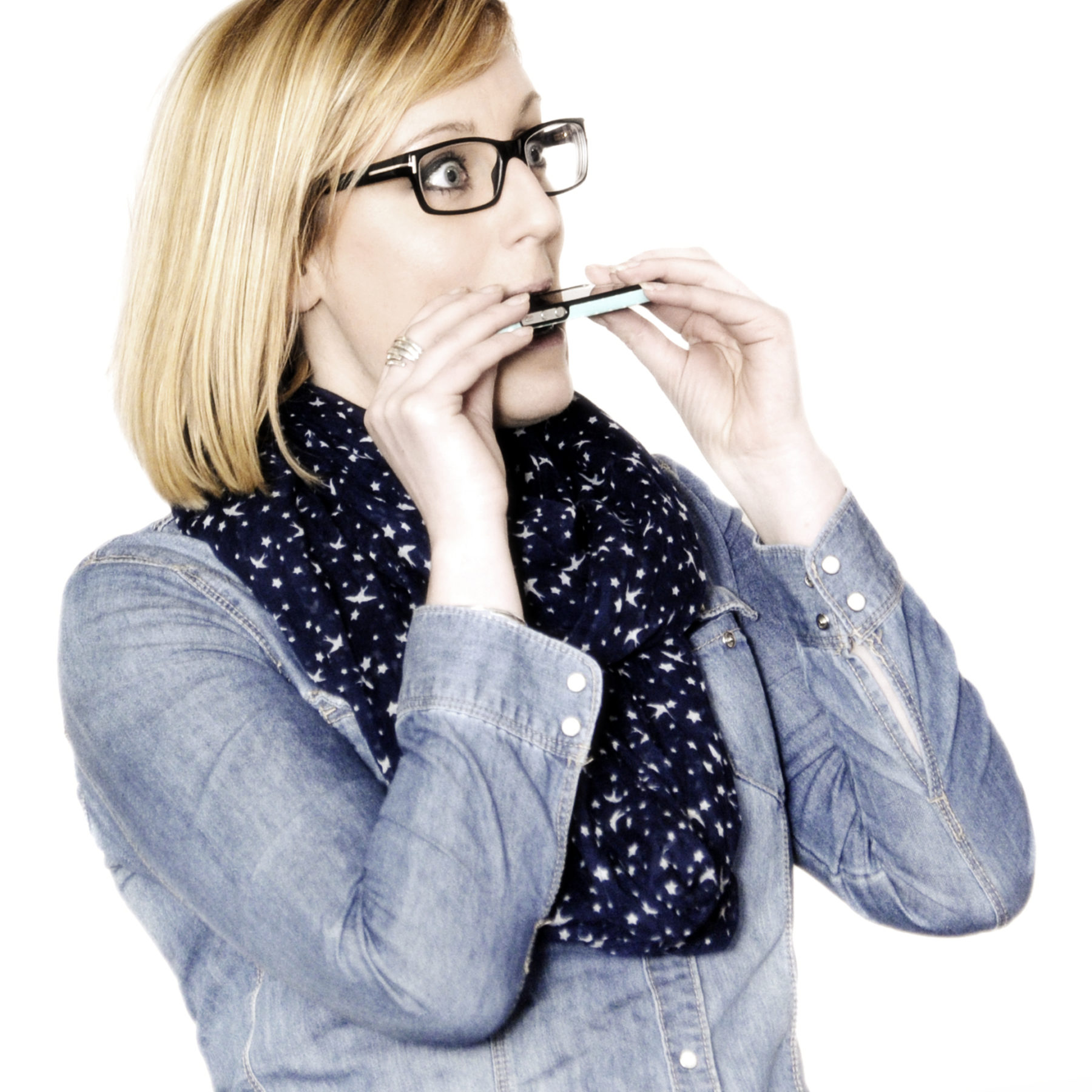 Steph McGovern - English journalist, producer, was main business presenter for BBC Breakfast and occasional show co-presenter but has moved to Channel 4. Has worked her way to the top despite discrimination in the business world for being a women and speaking with a strong Teesside accent.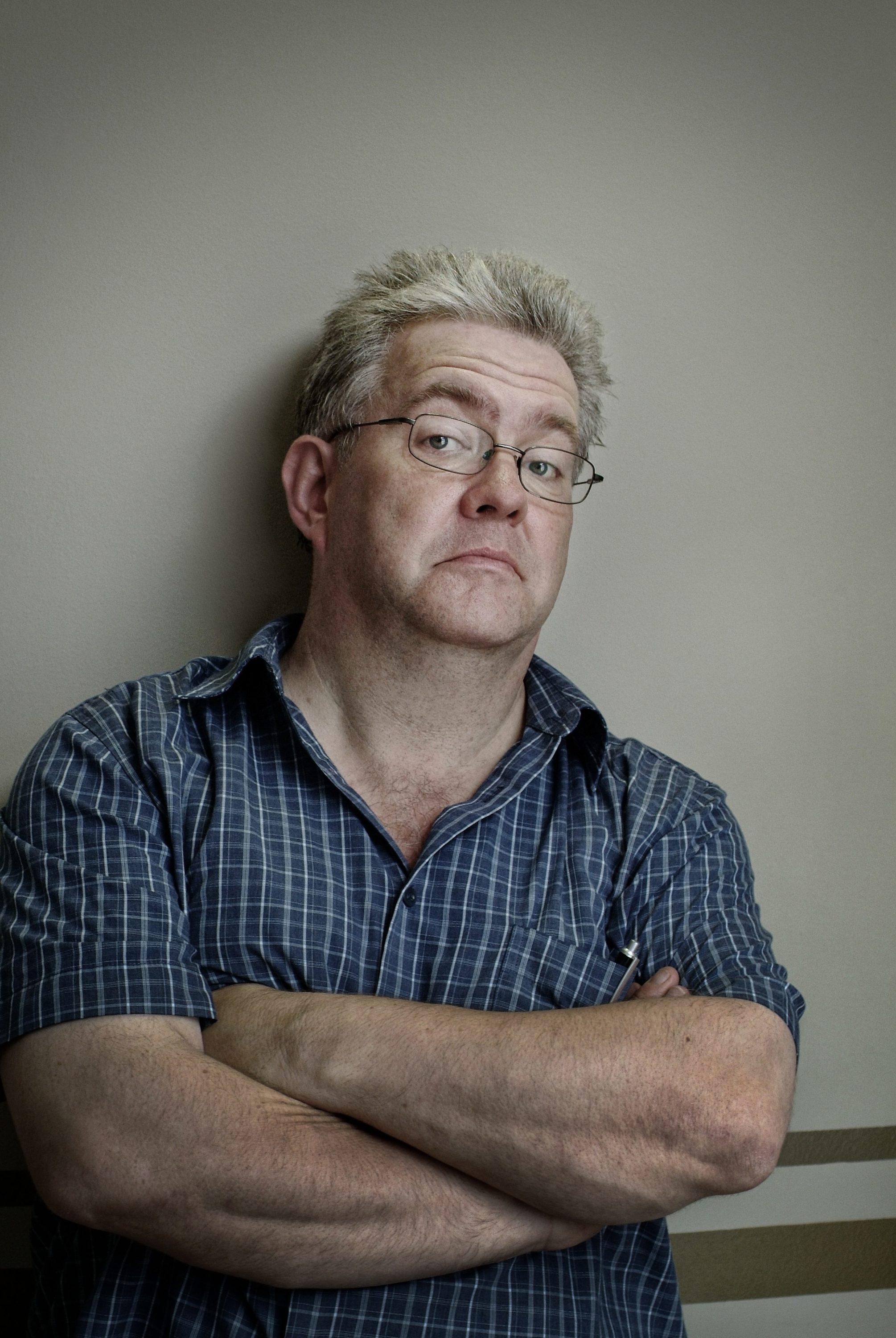 Ian McMillan - 'Bard of Barnsley' - Yorkshire-born poet, journalist, playwright and broadcaster. Presents 'The Verb' on BBC radio and is a frequent contributor to many TV and radio shows. He doesn't own a car and travels by train.
Kully Thairai…. Currently Artistic Director for the National Theatre Wales. Previously Artistic Director at CAST Doncaster and the radical theatre company Red Ladder.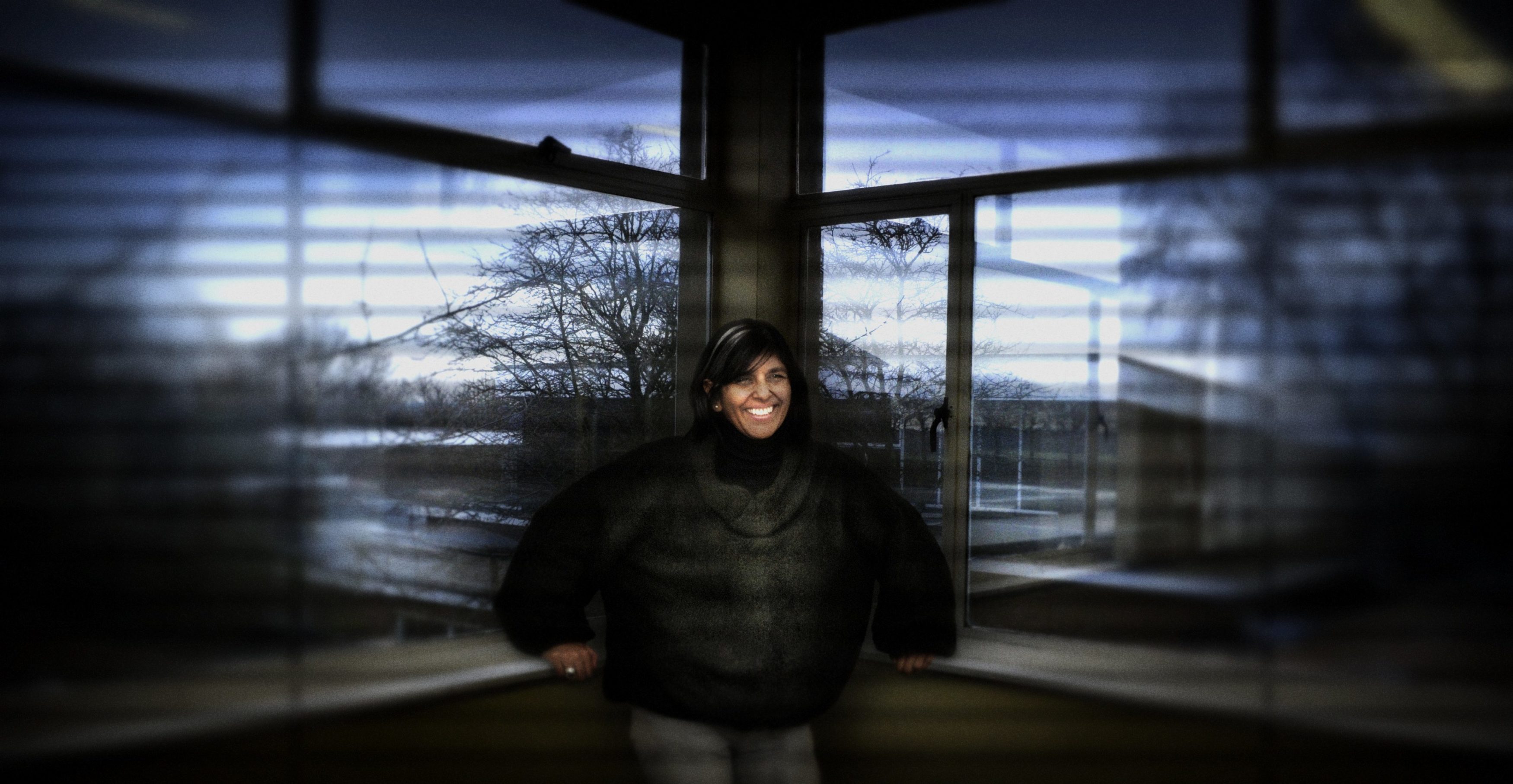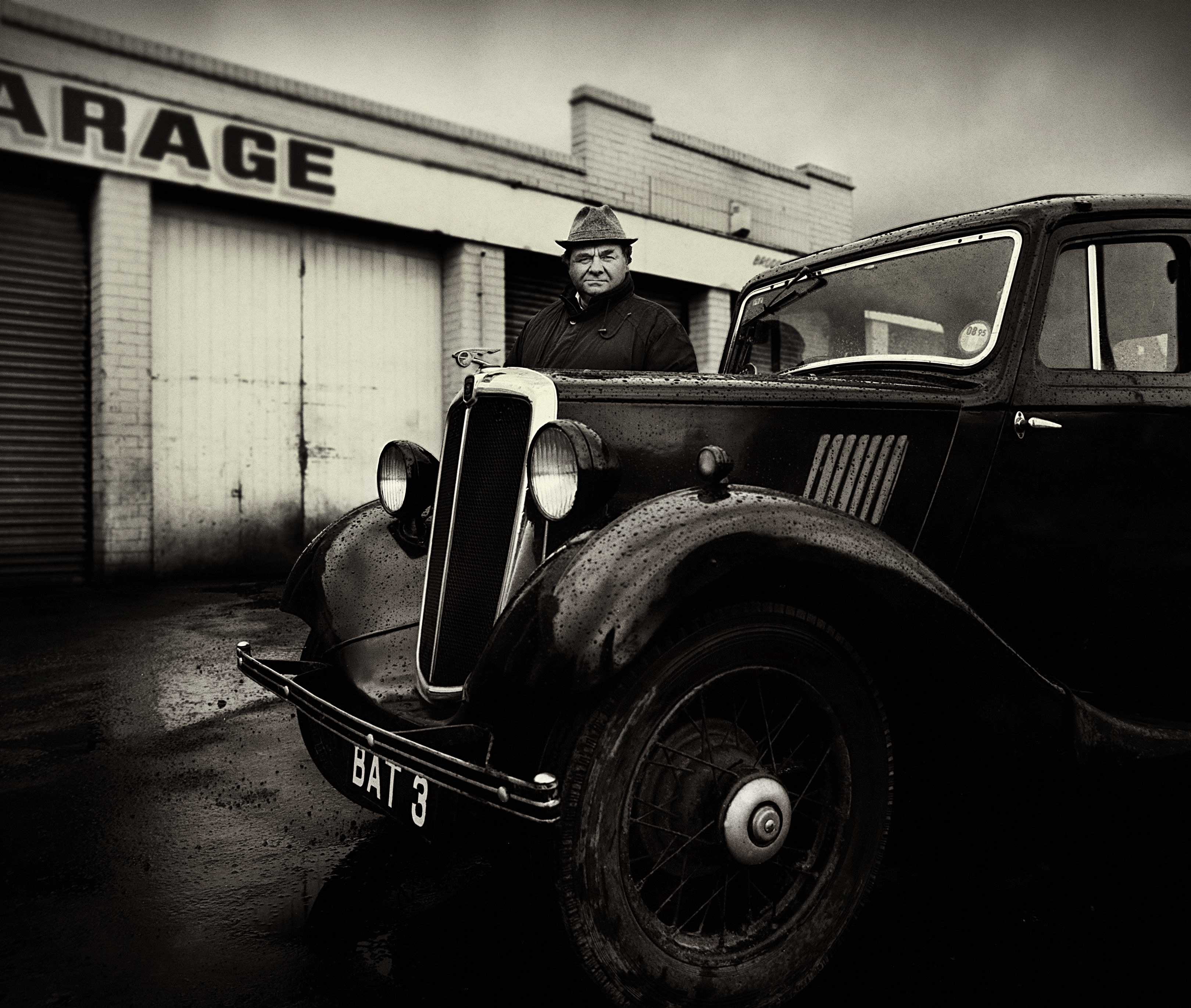 Colin Holt - British born, founder of Yorkshire Day and founder member and chairman of the Yorkshire Ridings Society. He was a powerful and passionate advocate for all things Yorkshire and Yorkshire's heritage. He was also a vintage vehicle enthusiast …he's pictured with his 1935 Morris 8. He died in 2006.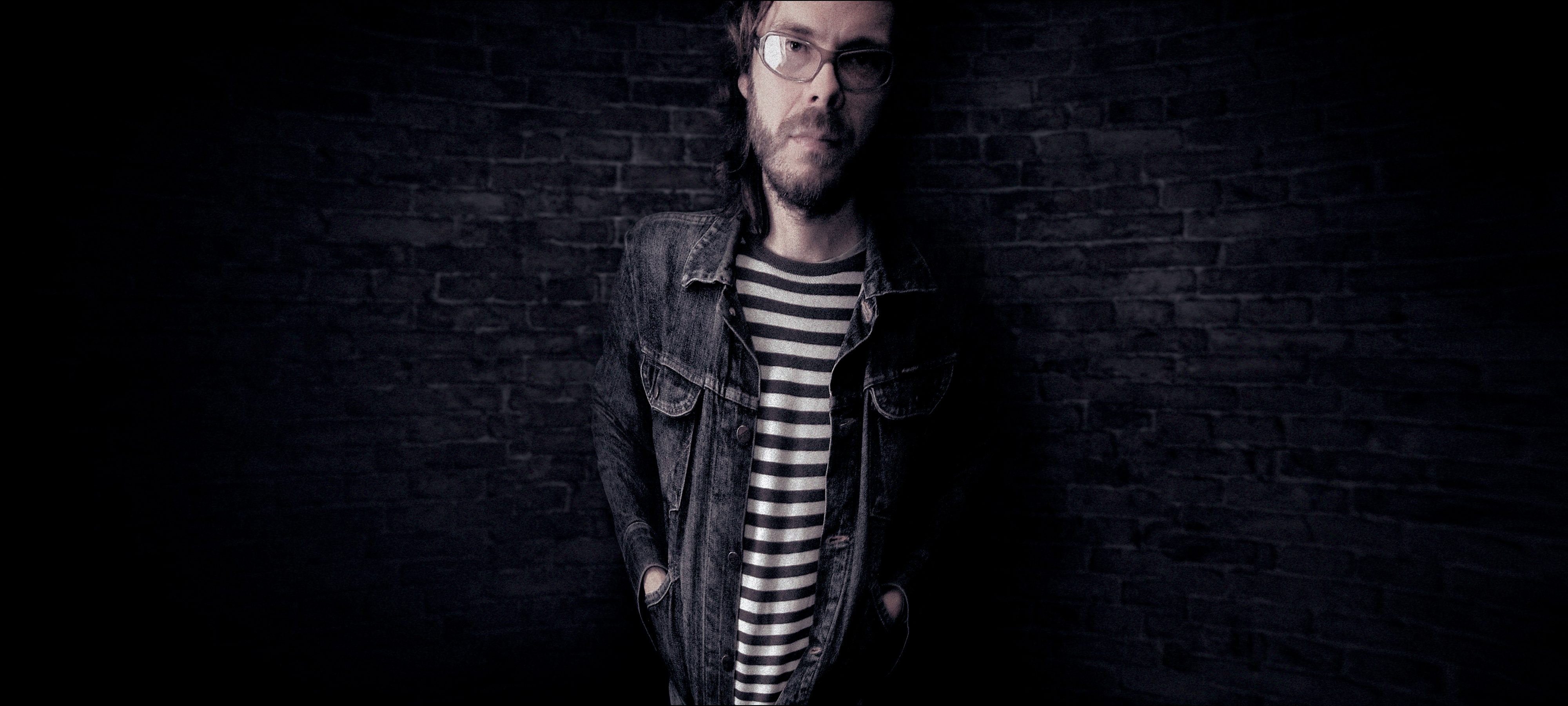 Jarrod Gosling - English musician,artist and producer. As half of Sheffield duo 'I Monster', he reached the top twenty with 'Daydream in blue' in 2001. His music has been used in films, TV adverts and TV shows. He recently produced The Human League's new album.

Peter McGuire - English born, retired social worker. He spent a lifetime helping vulnerable people improve their lives. A challenging and taxing occupation.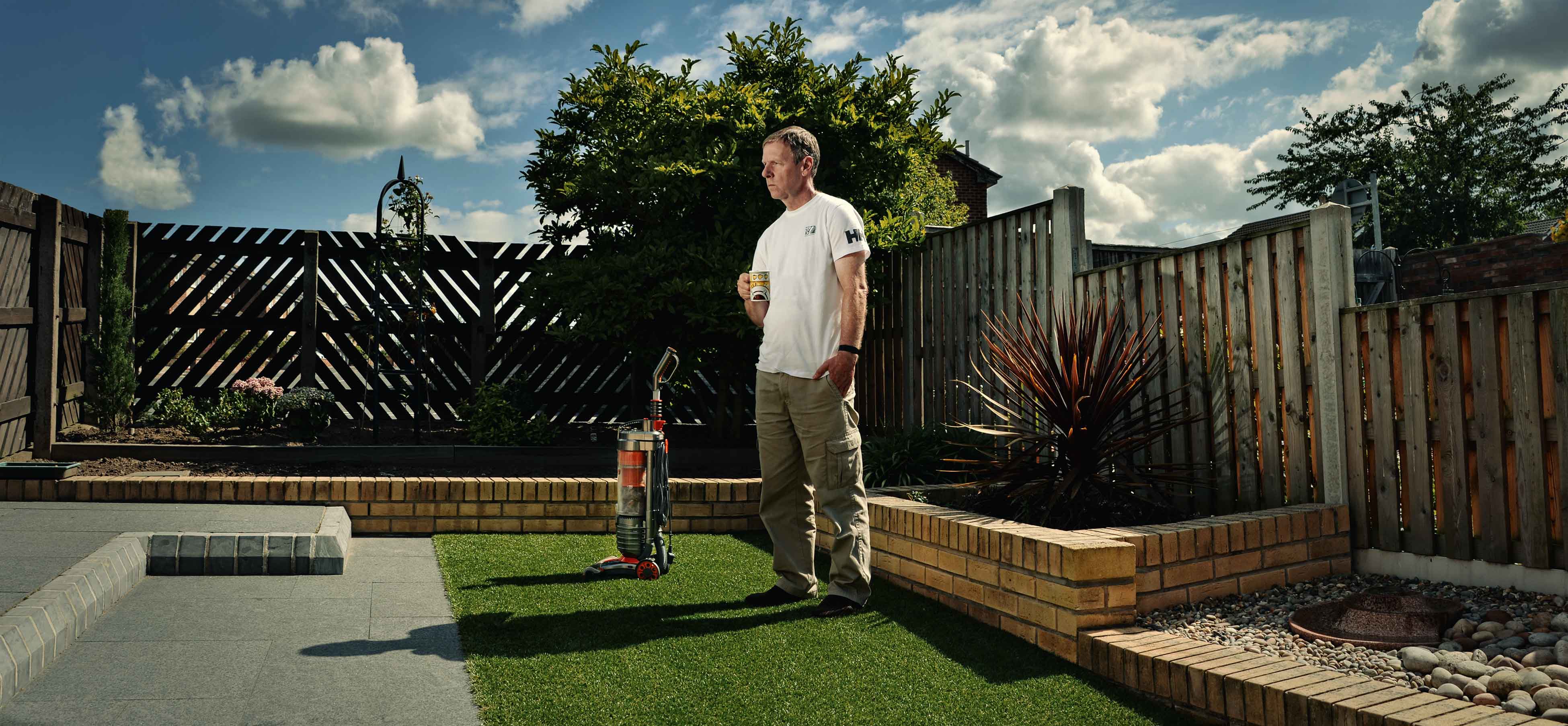 Paul Cox - English born, retired electrical engineer. Now with the time and space to take it easy.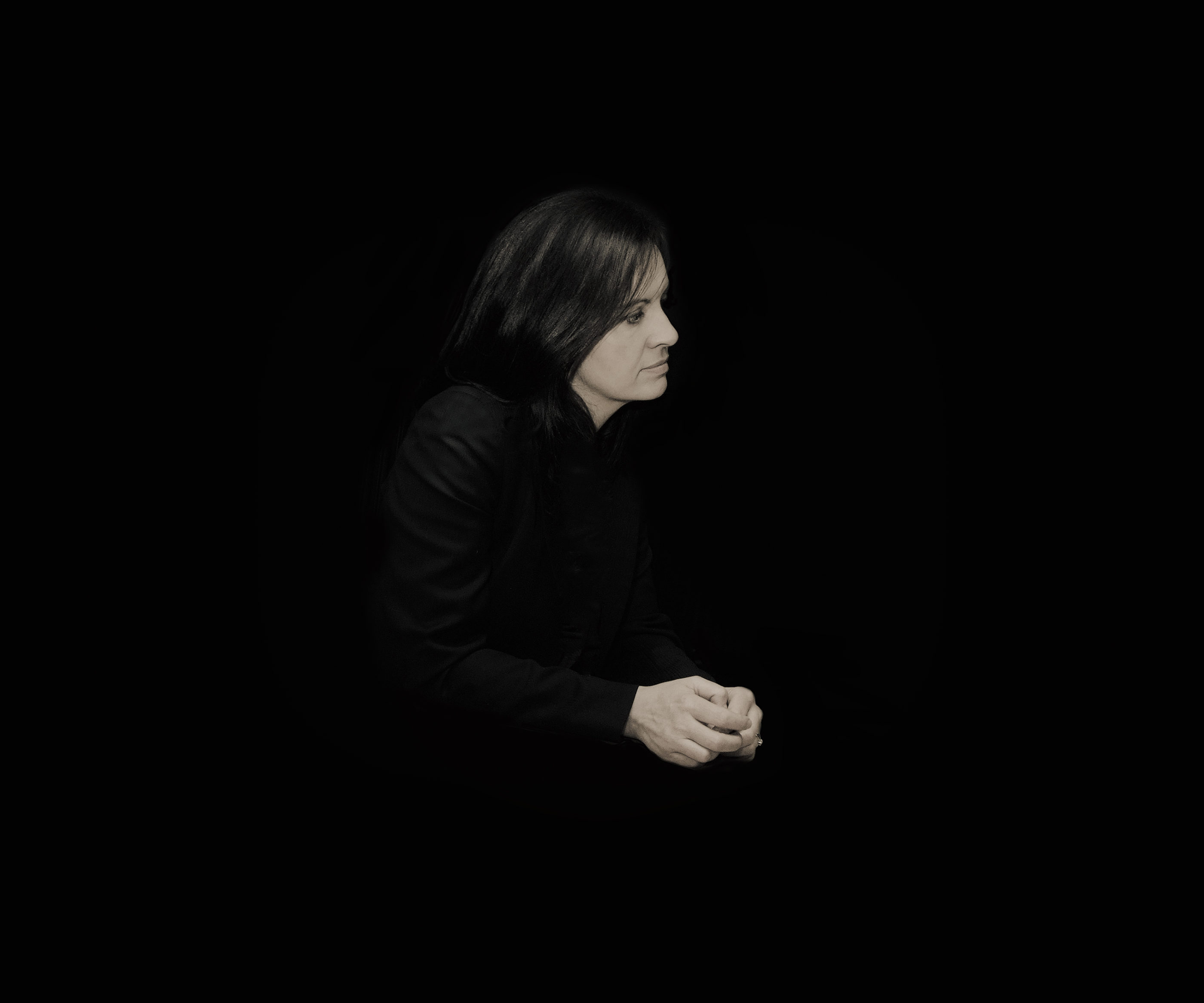 Caroline Flint - British born Labour Politician, Was MP for Don Valley, Doncaster, South Yorkshire until losing her seat in the 2019 General Election. Served as a Minister in Gordon Brown's Government. Her social concerns come from her own experiences as a single mother and from her troubled childhood.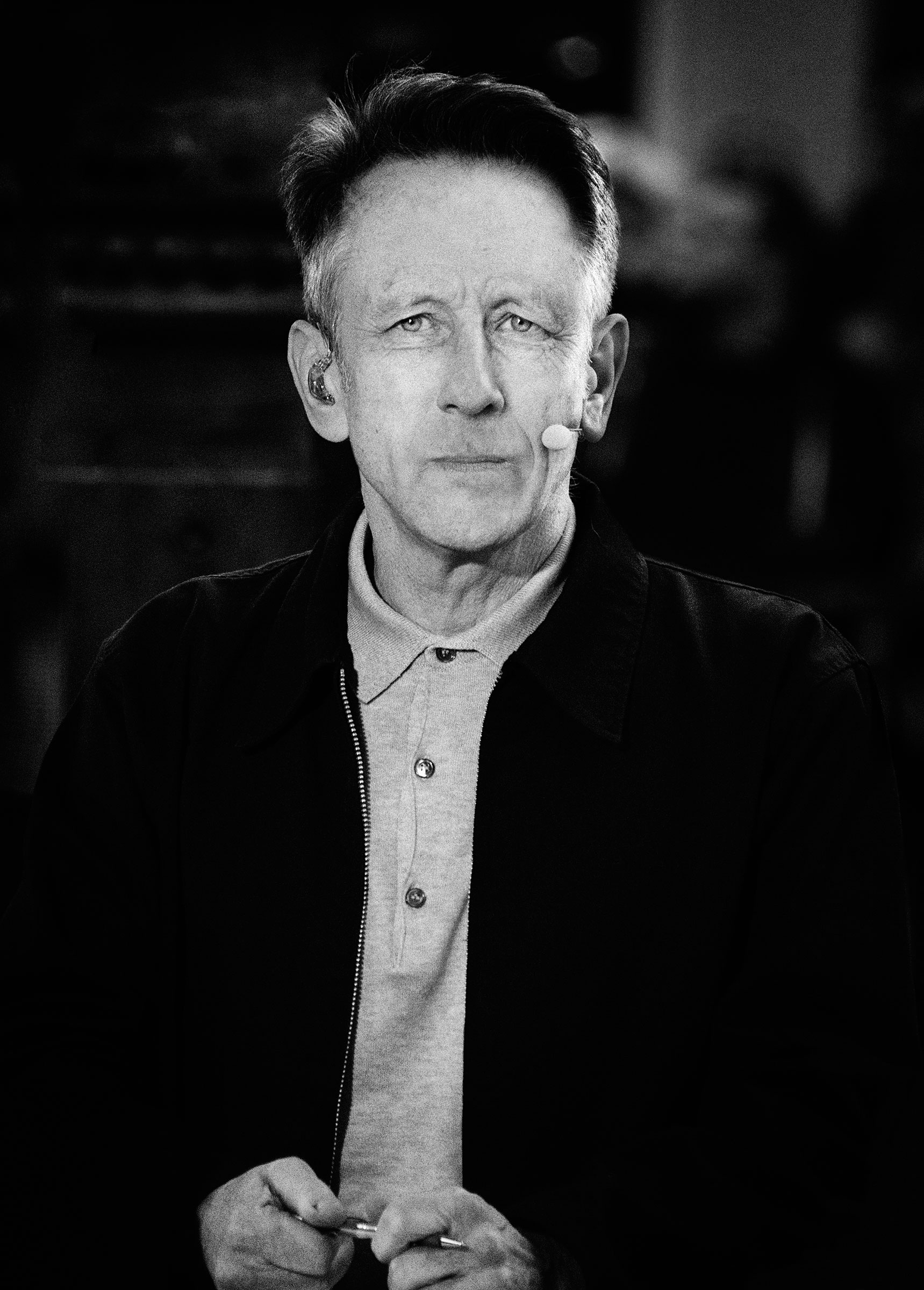 Gary Imlach - British author, journalist and broadcaster, specialising in sport. Currently a commentator on cycling for Channel 4. Gary's biography of his father Stewart Imlach, 'My Father and Other Working Class Football Heroes' has won numerous awards and is a must read for any fan who wants to understand the game.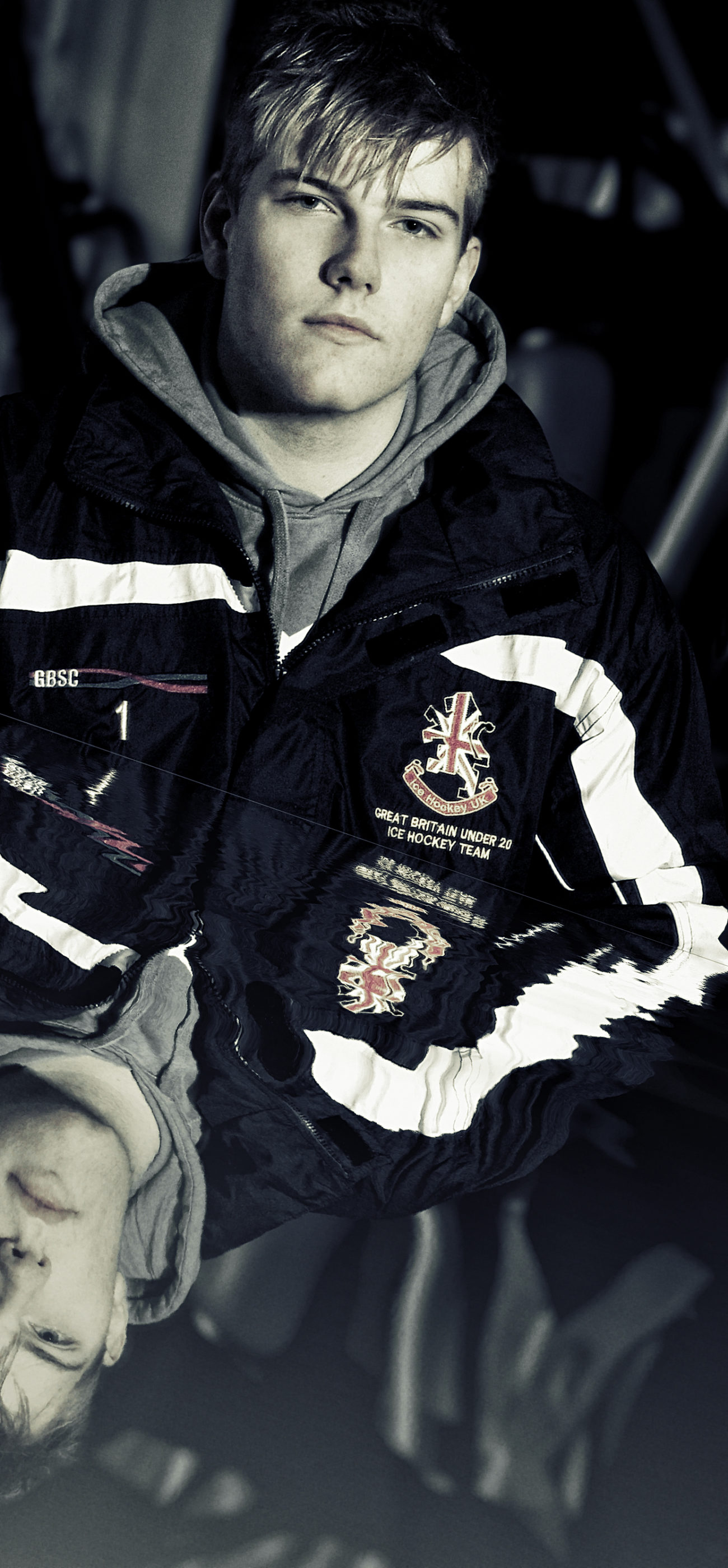 Ben Bowns - Yorkshire born Professional Ice hockey player. The talented Goaltender plays for Cardiff Devils in the Elite Ice Hockey league and internationally for Great Britain.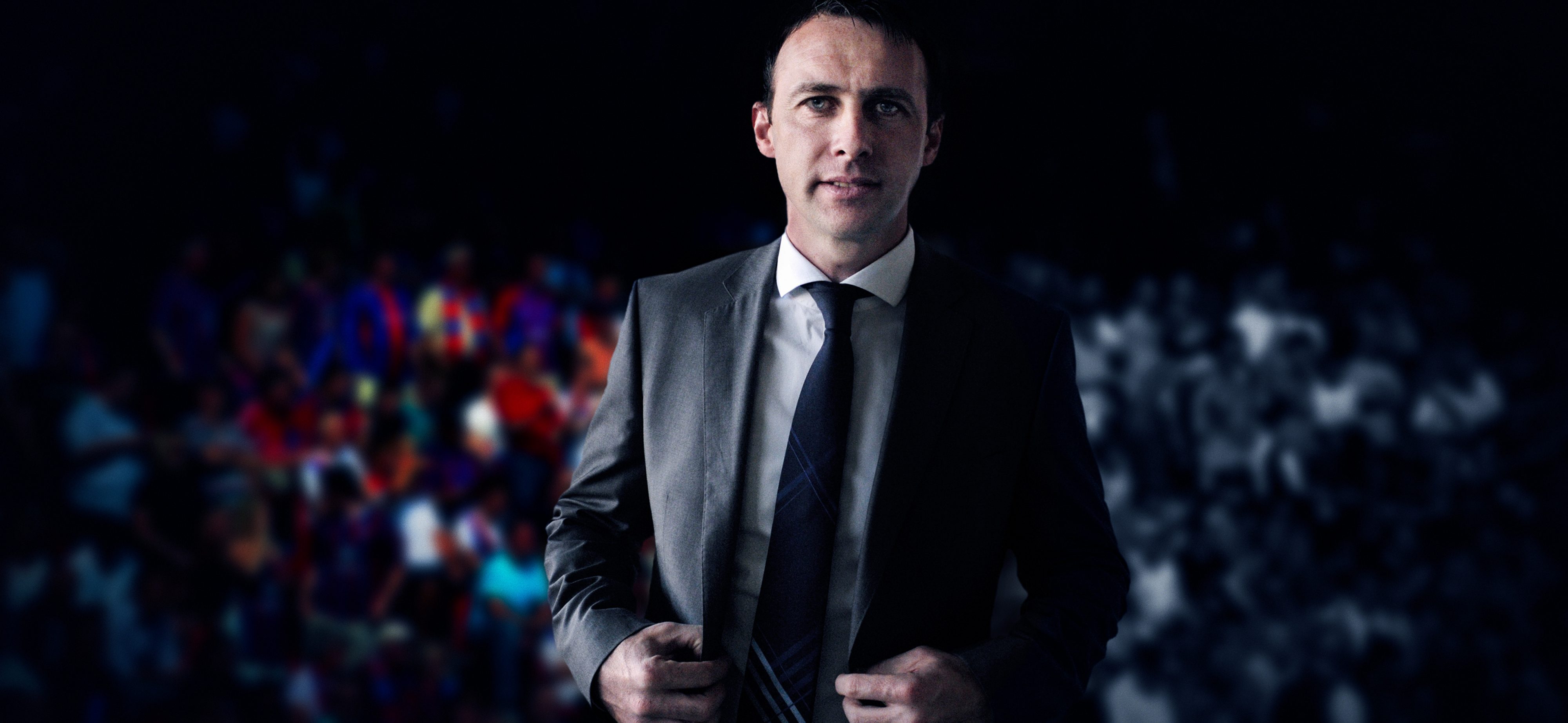 Dougie Freedman - Sporting Director at Crystal Palace Football Club. A former professional footballer, played international football for Scotland.

Deidre Sanders- British Journalist, works for The Sun newspaper and as 'Dear Deidre' has been writing the long running agony aunt column since 1980. She has helped millions of people with a vast array of problems. Photographed at the Wellcome Collection, London.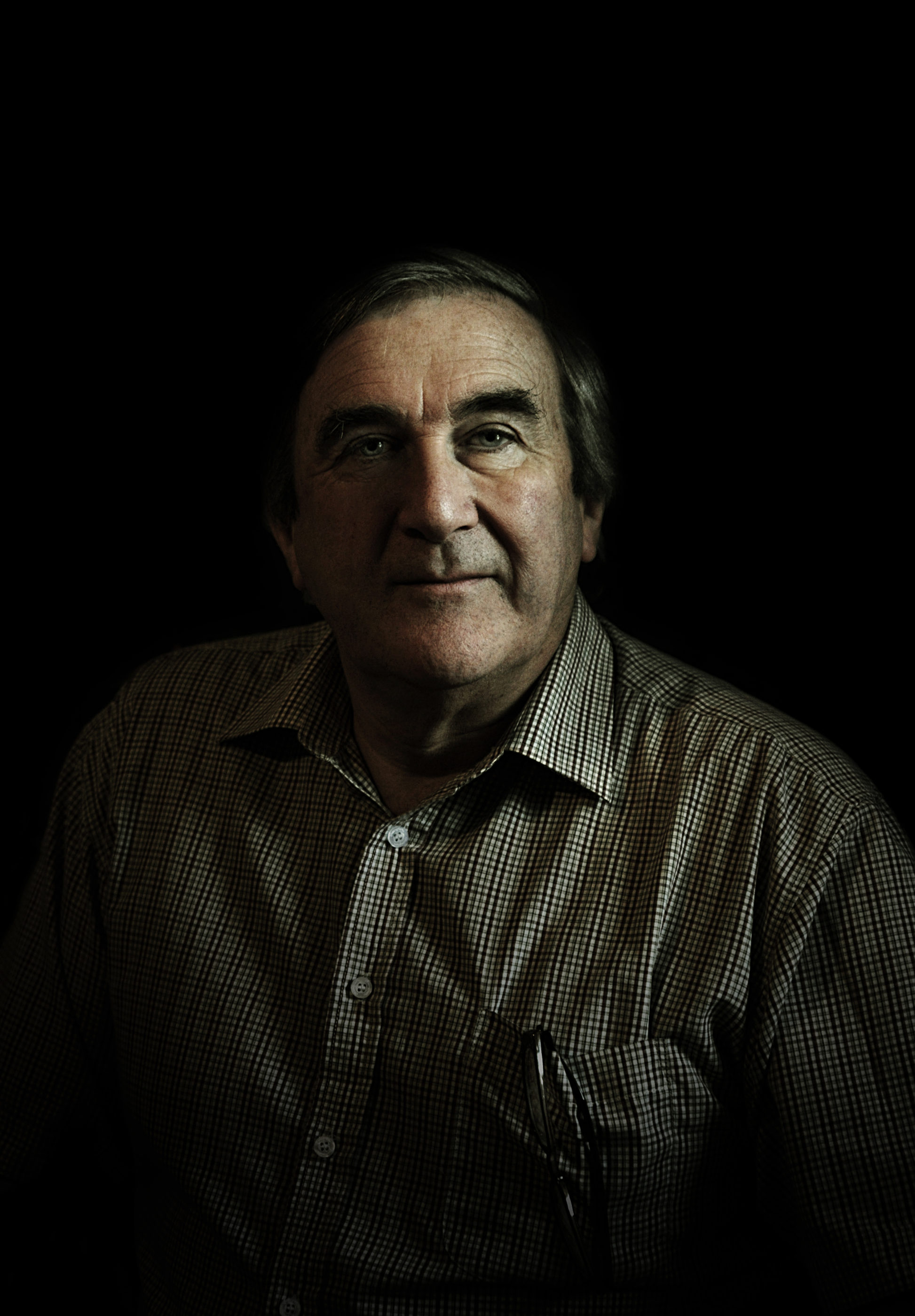 Gervase Phinn - Yorkshire-born author, broadcaster, raconteur, educator and professor. Worked as a school teacher before becoming a school inspector and education advisor. Known for his best-selling autobiographical novels.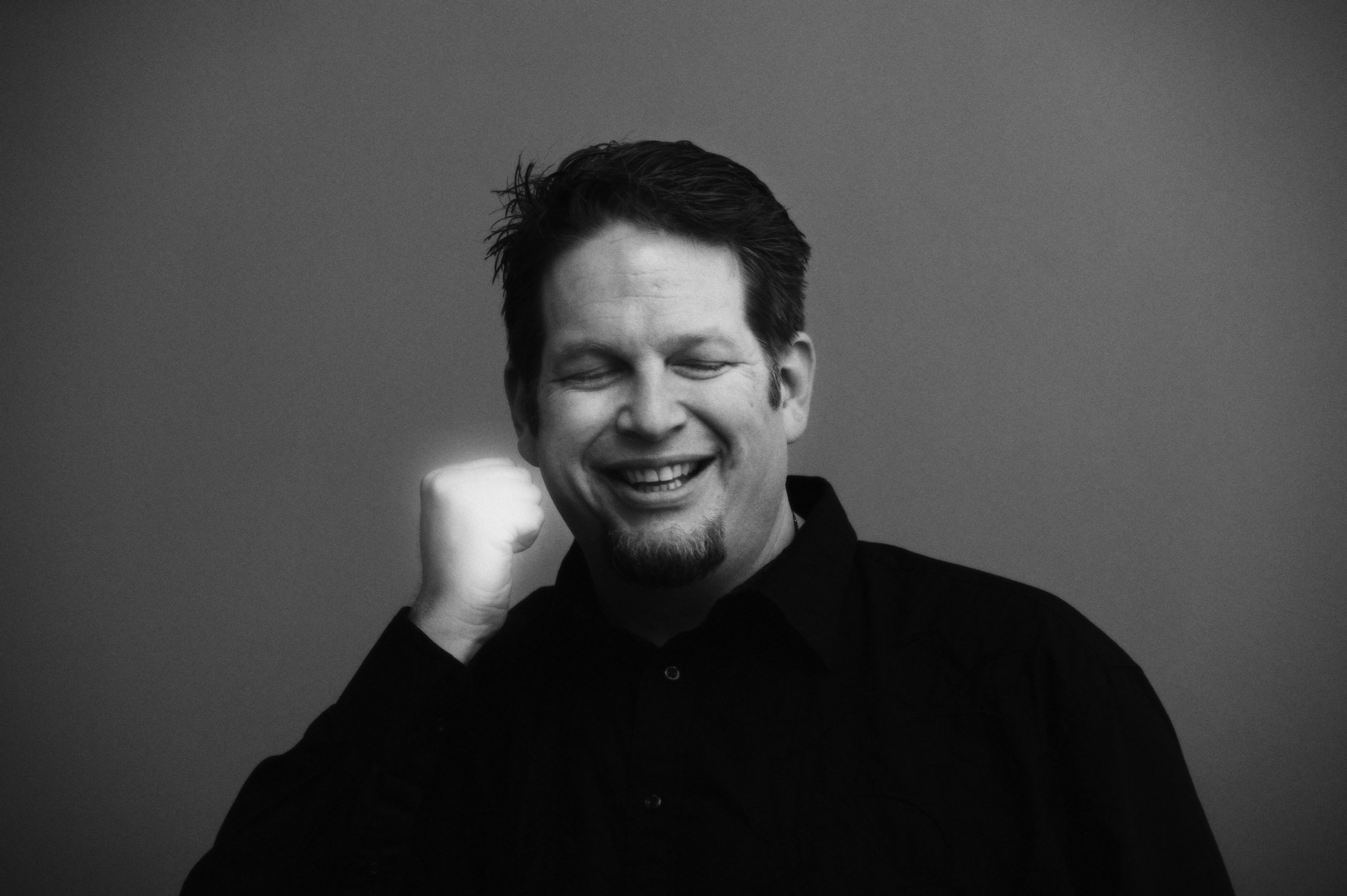 Chris Brogan - American-born author, journalist and renowned social media expert. Has consulted for the biggest brands on the planet: Disney, Coca Cola, Google, Microsoft and more. One of the 'Must Follow Marketing Minds' as listed by Forbes

Julian Speroni - Argentinian-born professional footballer. A fine agile goalkeeper, he played 405 games for Crystal Palace and his loyalty and dedication over 15 seasons made him hugely popular with Palace fans. All were sad to see him leave at the end of last season when he was released by the club.

Peter Stone - Welsh born actor and director, based in Manchester, represented by the Actors Group, tours with different theatre groups on a regular basis.

Dean Saunders - Successful Welsh international footballer. Won 75 caps for Wales. Liverpool paid an English record fee of £2.9 million for his services in 1991. Now a pundit on TV and Radio.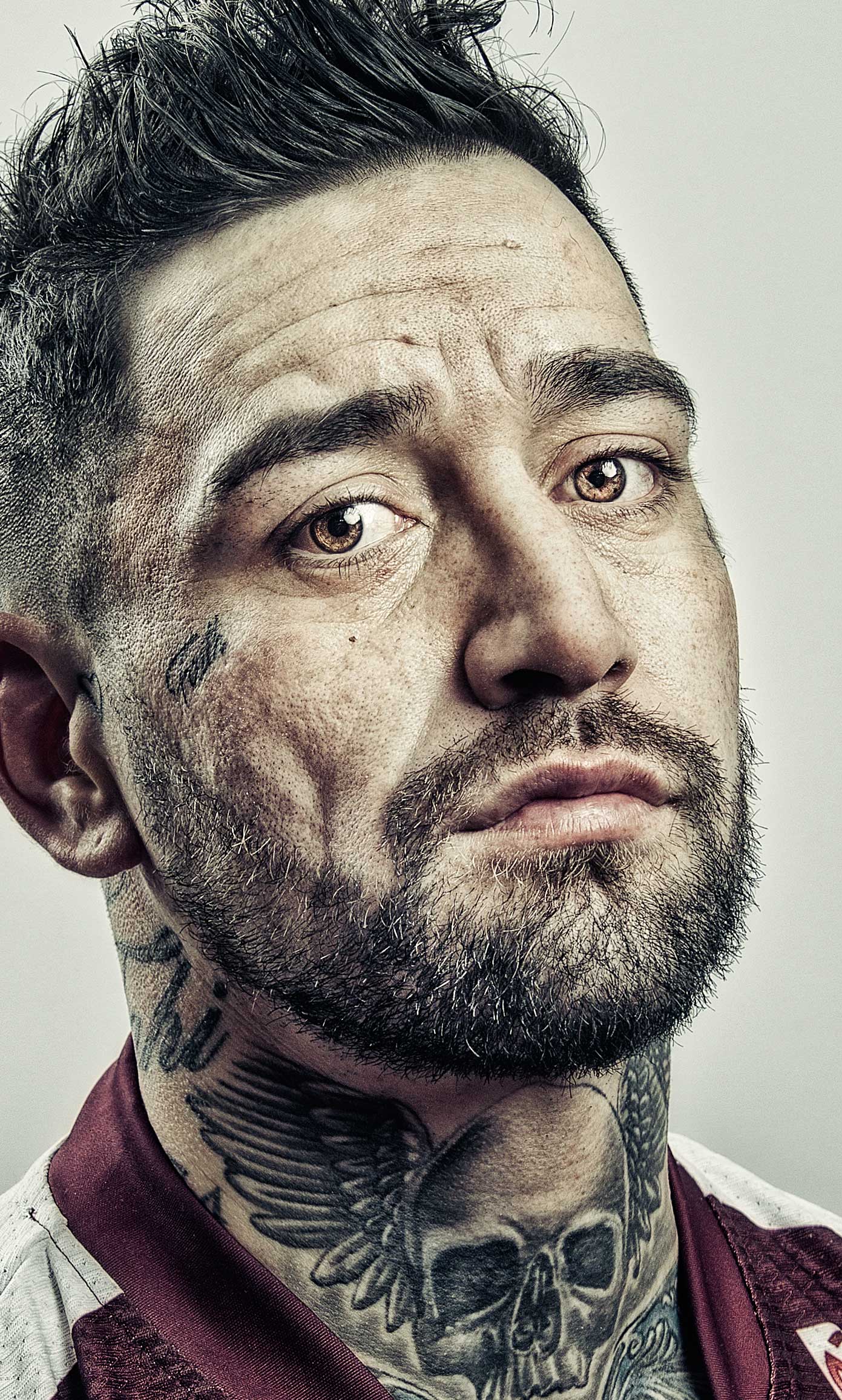 England Rugby League International Range Chase signed to play for Doncaster when his ban for cocaine use ended last year.

The former Man of Steel and World cup squad member had it all; he had the skill and talent quite like no other in the sport, yet, his demons have always, so far, got the better of him.